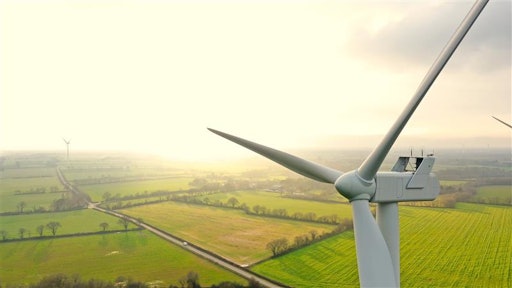 altitudedrone
Environmental, social and governance (ESG) issues pertain every company. Environmental issues include climate change and carbon emissions, air and water pollution and waste management. Social issues range from product liability, privacy and data security, consumer activism, increasing highlighted risk of labour issues and modern slavery. And, governance deals with business ethics, board effectiveness and the corporate culture that shapes how a company operates.
ESG issues have always mattered because they collectively speak to sustainability and managing the long-term health of a company. In fact, ESG originated as a term borrowed from the investment community looking at sustainable investments. What is new though is two-fold -- the consumer expectations from a company no longer revolves around buying goods at the cheapest price and there is heightened public awareness of where companies source raw materials, while the environmental impact industries have pertains to an increasing demand for supply chain transparency as it relates to labour and human capital.
The impact of consumer activism and the call for corporate accountability has gotten louder. Secondly, ESG has become more prevalent because there have been advances in the formal framework of ESG. In the past few years, some of the biggest standard setters like Committee for Sponsoring Organizations (COSO) of the Treadway Commission, a joint initiative of five private sector organizations such as the American Institute of Certified Public Accountants (AICPA), the Institute of Internal Auditors for internal controls and ISO (International Organization for Standardization) have issued guidance to help companies implement and compare their ESG efforts against the industry benchmark. In fact, ISO 20400, the international standard that provides guidance for sustainable procurement, emphasizes the importance of setting up a due diligence process, especially within the context of human rights, to identify the risk of adverse impacts, with the aim of avoiding and mitigating them.
How can organizations manage ESG in their supply chains?
As with most initiatives, ESG is a set of objectives that can be pursued through the effective deployment of sticks and carrots to both internal and external stakeholders. Internally, the goals of ESG are very much aligned with the goals of supply chain -- namely the reduction of waste and improvement in efficiencies. From this perspective, it is likely that many supply chain professionals are either consciously or coincidentally pursuing policies that align well with corporate ESG objectives. Beyond this, however, there are more strategies becoming increasingly popular.
Specific efficiency targets deployed to especially impactful third-party vendors like carriers and freight handlers can have a substantial impact on the overall environmental and social footprint of a supply chain. Some larger big-box retailers have mandated non-negotiable specific fleet efficiency targets to carriers moving their product. To smaller organizations lacking this sort of clout, incentives for particular behaviors can prompt supply chain partners toward corporate ESG objectives.
In procurement, vendor audits, which include a lens of social accountability – in particular working conditions, environmental impact and labor standards – not only satisfy the goals of ESG, but also safeguard companies against risk in their extended supply chains.
A practical first step is to start where one's influence is greatest, and that is within the internal supply chain. Ensuring efficiency improvement and sustainability targets are tied to internal ESG objectives is an achievable way of showing value before tackling the extended supply chain.
How can ESG initiatives be sustainable?
Fortunately, from a tactical standpoint, a robust ESG framework is a natural extension of a company's risk management activity. Activities such as looking at all stakeholders instead of just shareholders, scanning the horizon and seeing what emerging risks to business and industry exists and monitoring changing regulations around environment and labor. Europe has been leading the way with stringent privacy and data security laws, and other ESG regulations include the Paris Agreement on Climate Change targets, UK Modern Slavery Act and new Swiss laws voted to hold companies accountable for human rights issues in their supply chain. The ability to monitor and respond to changing consumer preferences especially with the risk of bad publicity and reputation-impairing consumer activism should be a key component of both an organization's risk management program and long-term demand planning. In addition, robust third-party risk and geopolitical management across your supply chain has proven especially important in the light of the 2020 pandemic and global crisis.
That being said, ESG cannot simply be just sprinkled on top as an afterthought. To really achieve sustainability, it has to be a top-down, company-wide cultural effort. Successful ESG implementation starts with involvement of the board and extends across the organization right to the first and second tier suppliers and vendors. It cannot simply be a marketing, branding or HR initiative; ESG has to be driven by the company's top executives and integrated into the company's strategic plans.