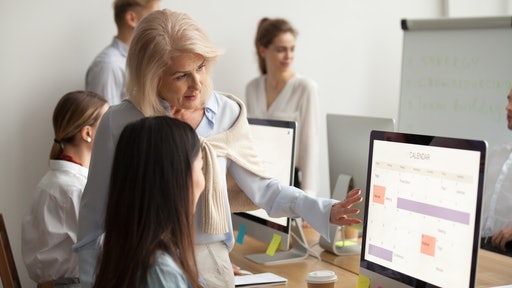 Getty Images
For the second consecutive year, respondents to supplier.io's survey revealed a heightened executive-level support for employer diversity programs, paralleling a spotlight on diversity, equity and inclusion (DEI) initiatives across organizations.
"After half a decade of tracking supplier diversity programs through our research and partnership with world class organizations, we are excited to bring the 2022 State of Supplier Diversity report to help advance supplier diversity programs," says Aylin Basom, supplier.io CEO. "It is great to see the leadership engagement and commitment to supplier diversity programs, however, for these programs to succeed it is critical that organizations set well-defined goals to increase spend and inclusion of diverse suppliers in the procurement process, as well as increased accountability and investment. Establishing these foundational processes is essential to program success."
From PR Newswire:
The majority of respondents (93%) agree that engaging with diverse suppliers has a positive impact on their company internally and externally—a 15% increase from 2021—and 54% believe the impact is 'significant'. Just 1% believe supplier diversity has had no impact on their company.

To define "diverse" suppliers, companies most commonly track their spending with suppliers that are minority-owned (95%), women-owned (93%), veteran-owned (85%), LGBTQ-owned (76%), disabled-owned (73%), and small businesses (69%).

The clear drivers are alignment with corporate culture and workforce inclusiveness (81%), corporate social responsibility (77%), and to improve supply chain competitiveness (63%). Fewer companies (only 38%) now cite customer requirements or government compliance (32%) as primary drivers for supplier diversity.

Supplier diversity programs have had the highest level of corporate executive involvement for the second year in a row, with respondents stating they have an engaged CEO (61%), CPO (49%) and board of directors (31%). However, only 38% of respondents include supplier diversity metrics in management's performance objectives, which signals low accountability.

Organizations are also struggling to operationalize supplier diversity. The survey indicates that 32% of organizations do not have clearly defined supplier diversity goals, 19% do not integrate their supplier diversity metrics with their spend reporting platform, and 17% do not have a spend reporting platform. In addition, an alarming 24% of companies have no formal supplier diversity program in place, and another 19% have no program but are tracking diverse supplier spend.