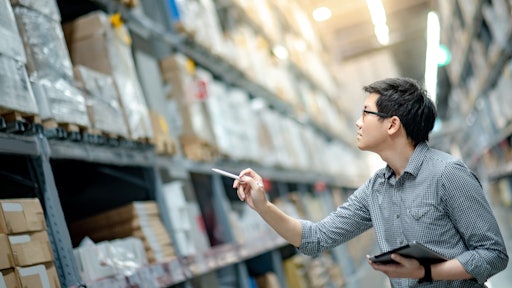 zephyr_p/stock.adobe.com
As Texas records another 100-plus degree day, the last thing Clare Gatten, a mother of two boys returning to elementary school in Austin, wants to do is go outside to shop at multiple stores for school supplies. Instead, she pays more money to buy pre-packaged supplies from their school's PTA.
As parents begin shopping for back-to-school supplies this year, the two things they'll need the most from retailers are convenience and the confidence that the products they need will be in stock when and where they are needed No one likes surprises at this stage. And if they can't easily find what they need, many will resort to online sales, bulk shopping, or prepacked supplies.
According to a new report by the National Retail Federation and Prosper Insights & Analysis, back-to-school spending is expected to reach $41.5 billion, up from $36.9 billion last year and the previous high of $37.1 billion in 2021. 
Back-to-college spending could reach $94 billion, about $20 billion more than last year's record. The survey predicts demand for electronics could soar to 69% as back-to-school shoppers buy devices or other computer-related accessories this year, up from 65% last year and the highest in the survey's history.
This all means higher demand for back-to-school products ranging from pencils to tablet PCs, clothing and furniture for dorm rooms and apartments.
According to Capital One Shopping, 60% of consumers will visit two or three stores for most of their back-to-school purchases. Retailers who don't have an accurate inventory count will be forced to contend with frustrated parents, teachers and kids alike. And lose sales to competitors who have what they don't have. On top of that, 69% of consumers say it would damage their view of a store brand if an advertised item is out-of-stock.
Back-to-school purchases are also time-sensitive as parents seek bedding and homewares to arrive before college move-in dates. Books, pens, and laptops must come before the first day of school. Late deliveries can erode trust with a retailer.
Broken Promises
Many products will move quickly off store shelves as retailers experience large spikes in volume, making it difficult to maintain accurate inventory. If customers aren't confident they can get an item before school starts, they'll look elsewhere.
The back-to-school season puts enormous pressure on e-commerce platforms and the backend systems to provide up-to-date inventory data. When backend systems fail or falter, retailers are forced to increase safety stock buffers to compensate, which can show an item being out of stock online when it's available in a physical store. Inventory missteps can also occur when retailers conduct overnight batch updates of inventory data. As the day progresses, this data becomes outdated.
The worst of all scenarios is when a retailer advertises a back-to-school product that has been oversold or is unavailable. No one likes traveling to a store to discover the product they looked at online isn't available on the store shelf. It's a colossal waste of time to complete the online ordering process only to find out during the payment phase that the product won't arrive for several weeks.
Keep your promise with Real-time and Virtual Inventory
Retailers can avoid overselling or advertising unavailable products through real-time inventory. Accurate inventory data enables retailers to track stock across all locations -online and in physical stores. Real-time inventory provides an accurate and reliable view of what's in stock, what's being processed, what's available to sell or what's ready for pickup or shipment. Retailers can even set safety stock levels for popular items to prevent overbuying.
Virtual inventory creates virtual pools of products segmented by channel, market, region and products. Retailers can apply inventory rules such as safety stock levels or exclusions. They can isolate a part of their inventory for online orders and reserve the rest for in-store traffic. Or they can aggregate all stock, including store stock, and make it available to sell online to reduce stockouts. The possibilities of customizing these rules for each business are endless, with a modern order and inventory data management system.
Make Advertising More Accurate and Efficient
Back to school is a big promotion period. Everyone is offering discounts, but no one wants to waste advertising dollars on out-of-stock products. Likewise, parents don't want to chase deals that are unavailable. Retailers can avoid this misstep by making advertising systems inventory aware with near real-time data. This reduced wasted ad spend and increases conversions.
Provide Accurate Pickup and Delivery Times and Locations
Across the homewares and electronics categories, showing pickup and delivery availability earlier in the shopping journey can have a double-digit impact on conversion rates, especially if retailers can show 'deliver by' dates or 'ready for pickup' times in search results or on category listing pages.
Many customers prefer to "click and collect" their products, allowing them to shop online and see where the products are available in stores closest to them. This ensures the convenience of shopping online and avoids delivery wait times.
The back-to-school season presents an opportunity for retailers to learn and improve their inventory processes in time for the holidays. However, shoppers can have a long-term memory when it comes to poor shopping experiences. Ensure a positive experience now so they'll return in force on Black Friday.