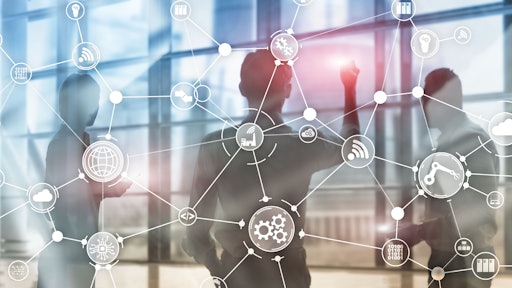 Funtap/stock.adobe.com
Long ago, IT departments and CIOs enjoyed the ability to approve software investments. Now business units have more say over what's purchased and implemented for their teams. In many ways, they've earned that right.
After all, business unit leaders have become more tech-savvy. They know their problems. And they're able and willing to spend the time and energy to research solutions. Along with C-level executives, they want to fund projects that provide the biggest bang for their buck and enable them to achieve their business objectives and goals.
Leaders must measure the overall impact of the company's multi-departmental investment. If you're hoping to gain approval for an order management system (OMS), here is how to communicate the benefits to seven key stakeholders.
Chief Information Officer
Let's start with CIOs. For them, it's about reducing costs and delivering value to their internal clients. When delivering innovation, CIOs are especially concerned about the user experience.
No one wants to be responsible for frustration over new systems that lead to more support calls. Nor do they want to manage architectures that are difficult to change or document. When customized, applications are often hard-coded and rarely documented. Therefore, ask CIOs how an OMS would increase their rate of innovation if it included user interface (UI) components and business logic that can be independently deployed, updated, and reused.
An OMS should be designed to use a micro frontend architecture that allows UI elements to be independently updated and deployed. This reduces interdependency and enables teams to work on different parts of the solution in parallel.
Head of Commerce
The head of commerce worries about anything that impacts online sales, including the underselling and overselling of products. Data that reports accurate inventory levels is critical to avoiding both mishaps.
Accurate available inventory data via a modern OMS can reduce overselling or underselling by 50% or more. The system can also help customers know what products are in stock, when they are available and the closest location for pickup or delivery. This reduces customer friction, leading to customer loyalty and repeat sales.
Head of Logistics and Distribution
When talking to someone who leads logistics and distribution, you'll discover they are highly focused on fill rates – the percentage of orders shipped on time and in full. The leading indicator for a low fill rate is a high rejection rate, the average number of times an order must be rerouted to another location.
Rejection rates are caused by inaccurate data, low labor capacity and insufficient store staff engagement. An OMS can impact all three, plus help reduce the average distance a product is shipped, which drives down delivery costs and reduces a company's carbon footprint.
Head of Customer Service
Customer service teams are happy when their customers are happy. No one wants calls from customers who are angry because their products are delayed or canceled due to a lack of inventory. A proper order management system can reduce calls about canceled orders and order status inquiries.
Order management systems provide workflows that let you trigger notifications to the customer at any point in the order lifecycle. Also, using APIs, you can expose order status data to your commerce platform or another customer-facing system to support sell-service updates.
Head of Store Operations
During the pandemic, store operations were transformed by an increase in Buy Online, Pickup in Store (BOPIS). This is also known as Click and Collect. For many customers, this is now the preferred method of shopping. Unfortunately, it puts enormous pressure on retail staff, which affects hiring and retention.
An OMS can help relieve some of this stress by providing accurate inventory data and modern tools that reduce the chances of a product not being there. This also enable employees to spend less time tracking ordered products and more time selling. A modern OMS for example, can be configured to trigger alerts and notifications when orders arrive. Accurate inventory data can help eliminate the chances of oversold or undersold products.
Chief Marketing Officer
Accurate Inventory data might not be top of mind for most CMOs. But if they lead an organization that relies on digital marketing, it can improve the return on their advertising budget. Advertising also needs to be inventory data-aware to avoid promoting products that are out of stock.
Digital advertising that is out of sync with inventory can produce two negative customer experiences. One, the customer sees your ad, clicks it and discovers it's not available. Two, they see and click the ad to place an order, only to receive a message later that their order has been canceled because the product is unavailable.
Both scenarios can create a dissatisfied customer that may never return. Plus, you've wasted advertising dollars promoting a product you can't sell. With accurate inventory data, you can retain those customers, increase your chances of a second sale and achieve a greater return on your advertising dollars.
Procurement Manager
As you complete your OMS business case, don't forget about your procurement manager. Every organization has different procurement processes. So, it's important to understand yours early. Take the time to comprehend the process and learn how to gather data that accelerates it.
Determine who needs to be involved and if there are additional shareholders to consider. Find out what use cases and which suppliers to support in the RFP. And then identify who should be included in the evaluation process.
All the Right Information to Secure Funding
By consulting all seven of these essential stakeholders, you can get all your internal stakeholders involved and aligned early to support your business case. You'll have a firm understanding of the use cases they need to support your buying decisions, which will give you a head start with engaging with procurement. This comprehensive view of your multi-department landscape will help ensure you pick the right OMS to meet everyone's needs and secure your funding.