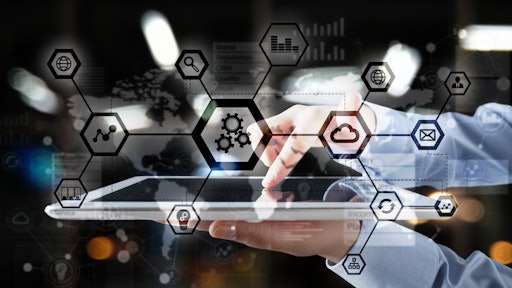 WrightStudio/stock.adobe.com
Prior to the pandemic, the ins-and-outs of managing supply chains were largely invisible to the public. It was only after people started to see the impact of supply chain constraints that procurement began to appear in the headlines.
If one thing has been made clear over the last three years, it's that process resilience and sustainable procurement strategies are essential for mitigating supply chain risks and future-proofing supply chain infrastructures.
While supply chains began to stabilize in 2022, common business challenges — such as reliable delivery and complex purchasing systems — continued to hinder efficiency. At the same time, businesses were assessing new threats posed by a looming recession, growing geopolitical conflict and labor shortages.
The State of Procurement in 2023
According to Gartner, the greatest threats to sourcing and procurement today have as much to do with mitigating low levels of risk-readiness as they do with managing external demands. This need for internal preparedness is required to address challenges like ensuring supply continuity, combatting inflationary price increases and reducing spend.
The average procurement specialist's workload is predicted to increase by 10.6% in 2023. It's not clear that headcount or operating budgets will keep pace with that growth, however. As a result, organizations are increasing investments in technology to avoid risks, maximize operational efficiency and close productivity gaps.
With 32% of procurement teams admitting to skimping on sourcing criteria to meet rising demand, a lack of digital procurement introduces security risks and creates inefficiencies that can inhibit growth and adaptability. Failure to invest in digitizing your procurement can lead to late shipments, delays, reduced profit margins and a decline in satisfaction – internally and externally.
How Procurement Automation Strengthens Supply Chain Resilience
While many may see procurement digitalization as a tactical solution for standardizing processes and containing business costs, digital procurement also offers strategic and competitive advantages that can bolster supply chain resilience.
Digitizing procurement integrates and centralizes all the different applications, systems, and data that procurement teams rely on. This means more control, less process friction, improved agility, and deeper visibility.
By modernizing legacy inefficiencies and improving analytic capabilities, organizations are better equipped to reinforce and manage the delicate threads that weave supply chains and guide business performance during times of turmoil. But the greatest value is the one provided to the businesses' most important resource: the people entrusted to keep operations running smoothly. Procurement automation allows teams to do more with less – and without sacrificing speed or precision.
With resources like low-code automation software, procurement teams have access to the data and systems they need to improve supply visibility, predictability, departmental cost control, and business agility.
Unlocking the Hidden Value of Digital Procurement
Now is the time to digitalize procurement operations in order to capture procurement efficiency and fortify businesses against looming uncertainties. Here's how procurement leaders can start digitizing procurement with automation technology.
Map the way to digital procurement
Create a detailed roadmap that includes steps, timelines, risk planning, communication, and collaboration, and any resources required to implement digital procurement. This not only paints a picture for how digital procurement will be implemented, it's also necessary to manage change and get buy-in from other stakeholders.
Identify mission-critical bottlenecks
Business leaders will need a clear and detailed assessment of their current procurement processes before moving toward digitalization. Organizations will need to take a holistic look at the impact of their existing procurement operation on business performance. This includes upstream and downstream supply chain logistics, as well as the strategies and processes that power (or perhaps, inhibit) productivity, cost control, and sourcing reliability. Here are some questions to consider:
How do long-tail procurement processes impact the reliability of the organization's supply chains?

Are procurement teams currently equipped to manage disruptions without derailing other business processes?

Do small but frequent errors, delays, and avoidable costs snowball into much larger security or financial risks?

Are procurement inefficiencies getting in the way of supply chain management and overall business performance?
Assess the existing technology ecosystem
Tech stacks are made up of legacy systems, ERPs, databases, apps, collaboration tools and point solutions. Despite all of these components and their capabilities, many businesses still struggle with process gaps, data silos and long-tail processes that have to be managed manually. This leads to a situation in which constant customization and additions to the stack are necessary to keep up with the evolution of the business.
Scenarios like this make it difficult for businesses to conserve IT and developer resources. As an alternative, companies can implement a low-code process automation solution that allows business teams to manage some of their own changes. Since low-code tools are highly adaptable, they can also solve many of the process and data gaps that hinder procurement efficiency. Low-code automation tools create a unified tech stack so that procurement teams get more from their current apps and systems.
Align digital procurement goals with business goals
The outputs of optimized procurement processes shouldn't exist in a silo; they need to speak to and inform overall business goals. In addition to increasing procurement efficiency and improving supply management, digital procurement should generate operational value and cost savings. That means solving common business problems such as spreadsheet sprawl, endless emails, and scattered processes and workflows.
Companies should aim for a procurement process with a centralized database, deep reporting capabilities, automated tasks and workflows and streamlined approval flows.
Sell the business benefits
The top non-technical barriers to adopting new technology are cost of implementation, clear vision of business use case benefits, and working within risk-averse cultures.
To build a case for digital procurement, leaders should focus on cost-effective solutions like low-code automation and emphasize its ability to make procurement processes more resilient, while also conserving IT resources. If risk is a concern, imagine the long-term impact of manual and error-prone tasks, process inefficiencies and a lack of historical data to inform future strategies or sourcing management.
What is most important for business leaders to understand is that delaying the shift to digital procurement is risky and, in the long run, expensive. Digital procurement makes it possible to identify and adapt to disruptions in real-time, which translates into better supply chain management and cost-saving opportunities across the organization. It also allows procurement teams to become strategic partners with supply chain leaders, not just a set of processes.
With the help of digital procurement automation, businesses are able to respond faster, plan further and evolve into a more operationally efficient machine.