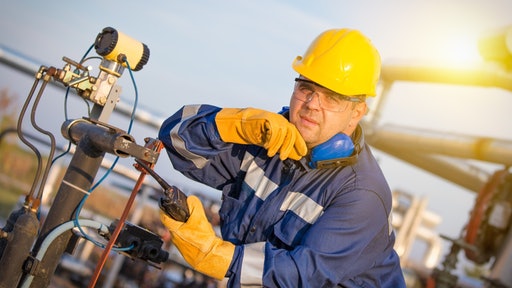 Getty Images
Recent months have seen power rationing in over 20 provinces in China, and even though the Chinese government is taking steps to address the issue, there's no sign of a lasting solution. The power shortages have caused a significant downturn in the country's industrial sector, as many factories have been forced to reduce their hours, operate at night or shut down entirely because there's simply not enough electricity to continue production.
And, the power outages have been unprecedented in parts of northeastern China, where residential areas have experienced unexpected blackouts and major disruptions to their daily lives.
While the instability of China's power grid creates uncertainty at home, the effects of reduced production are cascading throughout a global supply chain dependent upon Chinese industrial output. This is causing extended delays for suppliers across sectors and affecting not only electronics giants and car manufacturers, but also server manufacturers.
How did we get here?
The energy crisis, which has reached a fever pitch recently, has been brewing since the summer. In May and June, sporadic power rationing was implemented in several provinces, forcing some companies to cease operations several days per week.
Those electrical restrictions included Guangdong province, a manufacturing hub responsible for over 10% of China's annual economic output and an even larger percentage of the country's foreign trade. Manufacturing and construction account for 70% of the country's electrical consumption, so they have been hit hardest by the power shortages.
Expensive coal and going green
China is the world's largest consumer of coal and generates over half of its electricity from burning it. Over the past year, coal prices have more than doubled, which has made China's reliance on coal economically untenable for many utilities. The government sets the prices power companies can charge, and when fuel costs grow high enough, many power stations have chosen to reduce their output or shut down altogether instead of losing money.
Fuel costs have been compounded by restrictions on trade with Australia — who just 2 years ago was responsible for almost 60% of China's coal imports — and the country's environmental initiatives. China has implemented policies like shutting down some mines and coal power plants in order to reduce coal consumption and reach its goal of becoming carbon neutral by 2060. As a part of that goal, the government demanded a 3% decrease in energy intensity per unit of GDP this year, even as 9 provinces (including Guangdong) increased their year-over-year energy intensity during the first six months of 2021.
In late September, this combination of factors left the country's stocks of thermal coal at a record low, and has the country's state planner, the National Development and Reform Commission (NDRC), scrambling to increase coal production and transportation to meet ever-increasing demand.
Economic recovery is driving increased demand for power
Even as China has struggled with its coal supply, it implemented an energy-intensive infrastructure recovery plan. Plus, the demand for the country's manufactured goods has continued to grow as the world recovers from the pandemic. And, with the coming holiday season, demand for products produced by Chinese factories is only going to increase through the end of the year.
What happens next?
From all accounts, it appears that power rationing will continue into 2022, even as China implements measures to alleviate the problem. Beijing is considering raising industrial power prices to align electricity prices with the market, which would solve some of the supply issues and spur increased production as factories ramp up production.
Additionally, the government has ordered more than 70 coal mines in Mongolia to dramatically increase production, an increase that will constitute 3% of China's total thermal coal consumption. That production boost will help but will take time to ramp up, and the order for increased production comes as almost 30 other coal mines in a different province were forced to shut down due to flooding a week ago.
Plus, while the NDRC is rationing power to factories and industries to maximize production and minimize disruption, the uncertainty around which suppliers will receive power and when they will receive it continues to be a problem.
Moving manufacturing elsewhere
The power shortages and production issues in China have prompted many companies to look elsewhere for their suppliers. Some companies, who were already looking at diversifying away from China, are redoubling their efforts to shift production to other countries like Taiwan, Vietnam, Indonesia, and Thailand.
Of course, digital manufacturing ecosystems have this sort of diversification built into their supplier networks and can provide solutions for many businesses. Regardless, it seems that many companies are now ready to act on the lessons already learned by these digital manufacturers, and it seems likely we'll see a more diverse and agile global supply chain develop over the next several years.
China will always be a critical element of the global supply chain, but the issues from the past 1.5 years and this most recent disruption have only served to intensify the sense of urgency to create greater supply chain resilience. The need for companies to cultivate a diversity of suppliers has never been more apparent and they'll do well to leverage digital manufacturing ecosystems and emulate their model in order to do so.