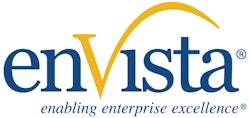 Indianapolis—Sept. 30, 2015—enVista, a global supply chain consulting and information technology (IT) services firm, announced it is offering solutions built on technology from EMC Corporation, a global enabler of businesses and service providers to transform their operations and deliver IT as a service. enVista is able to resell EMC's services and solutions, including storage platforms, data center consolidation, disaster recovery, business continuity and more. Through its selling relationship with EMC, enVista is able to offer multiple clients optimal IT services and customer service.
David Eckel, managing partner at enVista, said, "EMC delivers innovative technologies and services that we utilize internally, including hosting our data center. Based on our first-hand experience, we were eager to extend the same capabilities to our clients and help them realize the same value. By working with EMC, we enhance enVista's commitment to providing services and solutions that deliver optimal results for our customers' distinct and evolving needs."
enVista supports multiple clients with solutions built on EMC technology, including Spot Freight, a third-party logistics (3PL) firm and freight broker. Spot Freight was able to save more than $50,000 through the use of an EMC backup solution. Early Learning of Indiana, a provider of and advocate for high-quality early learning in Indiana, is another enVista client utilizing and attaining value from an EMC storage area network (SANS) solution.
"At EMC, we focus on building technological solutions that simplify and automate storage, deliver a path to the cloud and provide data protection everywhere," said Christopher Ratcliffe, senior vice president of marketing for EMC. "enVista's offerings, powered by EMC technology, bring added value to companies looking to enhance their IT capabilities."
Companies in this article
Request More Information
Fill out the form below to request more information about
enVista Offers Secure Information Technology Solutions Built on EMC Technology