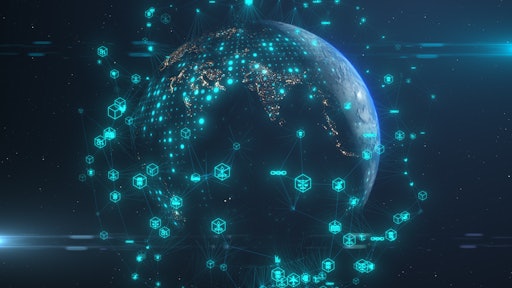 immimagery/stock.adobe.com
Manufacturers and distributors understand that their time is too valuable to sink into risky delays in decision making. A network design and optimization solution modernizes the approach to improve customer experience, with explorations of what-if scenarios and make changes in days, rather than months.
The need to pivot quickly in our exceptionally unpredictable economy, often, and responsively prompts business leaders to ask tough questions about their supply network design, such as:
Is nearshoring a cost-effective option for my business?
Should we build another distribution center closer to our largest customer base?
What's the cost difference between having several short-term contracts for warehousing and recommitting to a long-term lease?
The options are endless, and it can be overwhelming. Yet, with the right network design tool, manufacturing and distribution leaders can assess a nearly limitless number of opportunities and direct their attention and resources on the one that delivers the biggest payoff. It takes some real horsepower to create resilient and agile supply chains capable of meeting customer demands while minimizing costs and risks.
Don't Miss Out on Market Opportunities
For years, companies have employed various approaches to evaluate their supply chain design and secure optimal efficiency and effectiveness. A common method is comprehensive analyses of critical factors such as demand patterns, production capacities, transportation and logistics costs, and inventory management. Cost-benefit analyses are another tactic used to evaluate the financial implications of different supply chain design options, while other assessment tools consider more qualitative factors like supplier relationships and potential risks.
Traditional measures may seem straightforward enough but, spreadsheets and outdated systems typically used to gather and analyze historical data are too slow for a dynamic business environment. Identifying trends and patterns quickly becomes irrelevant, leading to inaccurate forecasting of future demands and missed opportunities.
A modern network design optimization solution accelerates the pace of analysis and decision-making by combining various data types to automatically formulate multi-horizon predictions and make agile, timely recommendations. Manufacturing and distribution leaders can then leverage an easy, uncomplicated approach to creating supply chain network scenarios and understanding risks to reconfiguring their supply chain network in response to market dynamics.
Future-Proof your Supply Chain – No Matter What Happens Next
A picture is worth a thousand spreadsheets. Business leaders need a way to visualize complex information that brings immense value and convey meaning and insights that typically hide under mountains of data. This gives leaders the capacity to focus on safeguarding committed capital, improving service time, and elevating sustainability performance to help ensure their supply chains are future proof.
This is where a network optimization steps in. By harnessing and amplifying the power of people, processes, and technology, organizations become better equipped to understand financial allocations, gauge time commitments required for potential projects or scenarios, and evaluate the environmental impact of their decisions.
Network design and optimization empowers companies to frequently redesign and optimize their network strategies, that lead to improved customer service, enhanced sustainability, reduced operating costs, and mitigated risks. This newfound capability is particularly beneficial in proactively shaping a resilient, future-ready supply chain while fulfilling the vital needs of competing in an ever-evolving business landscape.
Organizations can benefit from powerful scenario analytics coupled with an AI-powered digital twin operating on single data architecture – creating an interactive, easy-to-use environment for real-time simulations and forecasting, for example. Unlike companies using a stand-alone solution for network design, they can easily feed changes back into their business planning solutions and configure practical models to alter their supply chain plans.
Turn Change into a Competitive Edge
Questions about supply chain design are becoming more challenging to answer, and mandates for optimized processes, better customer experiences and profitable growth are quickly evolving. As manufacturing and distribution operations continue using traditional tools like spreadsheets and legacy systems they are falling behind.
Every decision shape and refines operations to not only respond to market dynamics but also add customer value and secure a future-proof supply chain. With a turbocharged modern network design and optimization platform, the world is a supply chain's oyster.