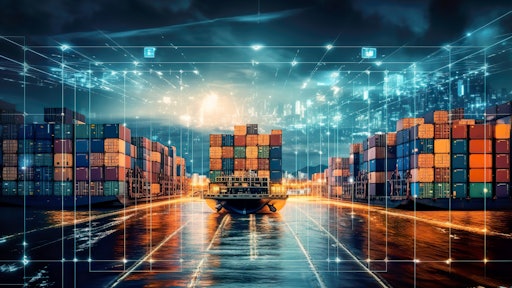 Czintos Ödön/stock.adobe.com
According to Forbes, 58% of consumers are likely to spend more on companies that provide excellent customer service, which includes shipping and delivery. The statistics prove the importance of well-established shipping for eCommerce. Apart from that, good shipping is often the answer to how to increase conversion rate in eCommerce question.
Organizing an efficient shipping process is a truly complicated task, as you need to consider too many factors. To make the work easier for you, we've gathered the best shipping solutions for online stores in this article.
Options for Shipping Solutions
The shipping practices described further are designed to guarantee that businesses can reach their consumers safely and on time without jeopardizing brand reputation.
Create a Shipping Strategy
Companies need to know which shipping methods, partners and policies work best for their products, market and geographical location. When developing a shipping strategy for your eCommerce business, consider such things as insurance costs, import/export taxes, packing costs and so on. Apart from that, set clear objectives, these might include the following:
Improving conversion rates. First of all, if you want more customers to buy your goods, you can't charge them a hefty shipping price at the checkout. To meet your objective, you should ensure different delivery alternatives and be transparent about pricing.


Increase order value. In this scenario, including free or expedited shipping could be a good idea.


Broaden the audience. If this is your aim, you need to provide other shipping options, such as in-store pickup or local delivery.


Reduce your expenses. You might want to change your fulfillment company or start working with one. Fulfillment centers sometimes have lower delivery prices due to their partnerships with carriers.

Assemble a Dedicated Team

Having a team managing all the shipping activities helps solve various issues that may develop during the process. The right team can assist in resolving challenges that may emerge during shipment to guarantee that all orders are completed, and deliveries are successful. The staff should take great care to properly package the items while keeping customer service as a top priority. They should as well be well-versed in the expenses and pricing structures of eCommerce shipping.

Reduce the Cost

The cost of delivery is an essential aspect of every eCommerce operation. High shipping charges sometimes put consumers off since they believe it is an unnecessary investment compared to the cost of the goods.

Search for ways to cut your eCommerce delivery costs. Your aim is to keep customers happy without spending too much money. You may investigate a few aspects to see whether you can cut delivery expenses for your online eCommerce store:

Look for smaller and lighter items to sell rather than larger and heavier ones that are more expensive to ship.

Try researching more cost-effective and advantageous packing solutions.

Consider the possibility of using the carrier's own packaging.

Offer Different Shipping Options

Standard delivery, expedited shipping and free shipping are the three most common alternatives. Expedited and free shipping are great additions to standard eCommerce shipping.

Most of your customers will expect free delivery. You might provide it when an order totals a specific amount to make it more efficient. This strategy may help you save money on shipping expenses, especially if you're delivering several small items. It may also inspire visitors to spend more money on the website.

Whichever delivery options you use, providing your clients with more than one alternative is important.

Insert Order Tracking

When a client places an order, you should send them an order confirmation and a shipping confirmation after the order has been submitted to the delivery service.

Order tracking assists you with insurance for damaged and missing products and provides your consumers with more precise delivery dates. Moreover, order monitoring reduces the chance of clients erroneously claiming to have received their items. The client is delighted since they can track their order and know when it will arrive.

Monitor the Relevant KPIs

KPIs show you what shipping problems are present in your eCommerce business and what you can alter to improve the performance of your online store. Here are some shipping KPIs you can track:

The number of lost items. A high rate may indicate that you should evaluate your insurance alternatives, including tracking.


Cart abandonment rate. A large percentage of abandoned carts might suggest shipment issues, such as exorbitant shipping charges or excessive shipping wait times.


Returns. The metric helps to indicate whether the products your customers receive coincide with their expectations. The high percentage might also be attributed to clients getting faulty items. In this case, consider better packing options and review your current insurance.

Find the Best Shipping Companies and Software

While you may utilize your CMS's shipping tool to send your items to your clients, good shipping software is usually a superior solution. Shipping platforms and logistics companies employ cutting-edge technology and shipping APIs to automate shipping procedures, from order registration and inventory management to spotting stuck shipments and so on. All of these services assist an eCommerce business to grow faster without overinvesting in people and storage space.

Overall, there are so many factors that should be taken into account when organizing eCommerce shipping. We've described the most important ones in the article. You may also consider the following:

Delivery and Payment Options. Different payment methods significantly improve customer satisfaction. The same is true for shipping alternatives. Consumers usually expect their items to arrive within 2-5 days.


Customer Support. Finding out if a company has a customer support team is a reliable way of determining how well it is doing and how much it values its customers. Having a solid customer service staff should be critical for every consumer-facing organization.


Returns Management. As product returns might result in significant losses, the eCommerce shipping platform should be capable of handling returns administration.


Non-Delivery Report Management. It is critical to manage NDRs quickly and on schedule so that consumers are not impacted. Shipping software can immediately detect an NDR and act promptly to minimize the repercussions.


Hopefully, with this guide, you'll find the right shipping solutions for your online store and provide an excellent customer experience.