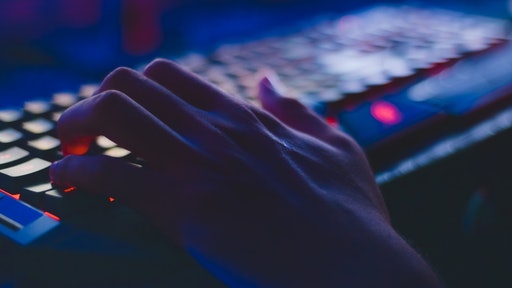 Pexels
Fairmarkit, the intelligent sourcing platform that is transforming the procurement of goods and services for large enterprises, raised a $30 million Series B investment round co-led by GGV Capital and Insight Partners, with continued support from 1984 VC, New Stack and NewFund. As part of the round, Jeff Richards, Partner at GGV Capital, will be joining the Fairmarkit Board of Directors, effective immediately.
Fairmarkit's automated solution equips procurement and supply chain teams for some of the world's leading enterprises with the tools they need to more effectively and efficiently source critical goods and services during a time when the careful management of costs and supplies is more important than ever before. Fairmarkit's SaaS platform and Vendor Recommendation Engine leverages a rich data set to deliver cost savings, reduce manual efforts, improve spend visibility, enable stronger compliance and policy adherence, ensure minimal process disruption and achieve immediate ROI for the Fortune 500 and beyond. Fairmarkit customers see a 10% cost savings on their purchases and a reduction of manual efforts by 40%, while achieving 100% policy compliance.
"We are ecstatic to welcome GGV Capital to the Fairmarkit family as we scale our mission to simplify B2B purchasing processes," said Fairmarkit Co-founder and CEO, Kevin Frechette. "Their team is focused on companies that are solving massive problems in ways that will create a lasting impact on the way companies function. Along with Insight Partners, this investment will greatly advance our ability to bring data-backed insights and efficiencies to enterprise procurement processes."
"For too long, enterprise procurement systems have lacked innovation which has led to overly complicated processes and a reliance on manual efforts," said Jeff Richards, Partner at GGV Capital. "Fairmarkit has consistently shown that they are a catalyst for change by giving leading global enterprises the tools to make their purchasing process more efficient, and we are excited to join them in revolutionizing the way organizations buy the things they need."
"Since our Series A investment a year ago, Fairmarkit has shown impressive resilience and strong customer retention as they navigate the effects of the pandemic," said Thomas Krane, Principal at Insight Partners. "By helping organizations cut back on costs, Fairmarkit has had a tremendous impact on businesses this year and we are thrilled to continue our partnership with the Fairmarkit team as they enter their next phase of growth."
"At Cabot, we consistently look for opportunities to reimagine our customers' experiences through simplicity and innovation. Fairmarkit offered just that, an improvement over the traditional BPO, with minimal disruption. Their technology presents a unique opportunity for us to expand our spend under management without outsourcing or adding headcount, in order to reach key KPIs such as reducing costs and minimizing cycle times," stated Ivan Skerl, Chief Digital & Information Officer at Cabot Corporation. "The technology will improve our tail spend management and further advance our first-class procurement organization as we continue on our digital transformation journey."
The latest round of funding will enable Fairmarkit to grow both its team and customer base as it becomes the procurement platform of choice for the Fortune 500 and beyond. As part of this global expansion, Fairmarkit will introduce multiple languages and scale the customer support function internationally. Fairmarkit is also growing its team and currently hiring for roles in product development, support, and sales.