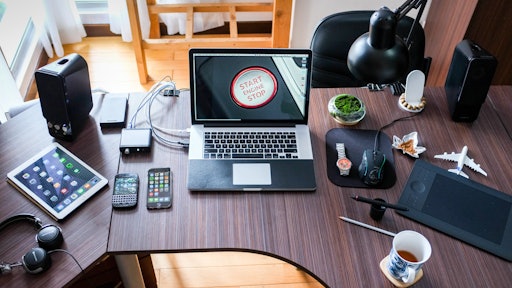 Pexels
Tradeshift has announced a partnership with Chain IQ.
Leveraging Tradeshift's technology with Chain IQ's ability to create value for clients' indirect spend through comprehensive and fully digitalized procurement and payables solutions, this partnership will help organizations generate savings through price transparency on a managed marketplace, streamline and optimize procurement processes and provide unified easy to use and intuitive user experience across stakes to ensure highest user adoption. This further complements Tradeshift's core mission to provide digital connectivity and access to capital to all organizations, ensuring continuity of business relationships during the uncertainty of current business disruptions.
After looking for a technology partner to support their clients with a focus on digital collaboration, Chain IQ quickly chose Tradeshift as a best fit to deliver a managed service strategy given Tradeshift's open network, marketplace approach, superior IT architecture, an app ecosystem and global compliance coverage. It was easy to see the significant value Tradeshift could add to their portfolio of renowned clients. "Tradeshift makes a perfect addition to our partner ecosystem and enhances value generation for our clients through a strong combination of services and advanced technology", said Remo Vettiger, Head of Switzerland & EMEA at Chain IQ.
The partnership is already delivering significant value with the combined approach leading to its first deal in the financial services sector and plans to welcome another category of customers in the coming weeks.
"We are happy to welcome Chain IQ in Tradeshift's partner ecosystem. The combination of Tradeshift solutions and Chain IQ's expertise in procurement is creating a unique value proposition to clients. Within the current crisis, the combined value proposition will definitely help our joint customers in their objective of business continuity," said Bruno Laborie Senior Director, Global Alliance at Tradeshift.