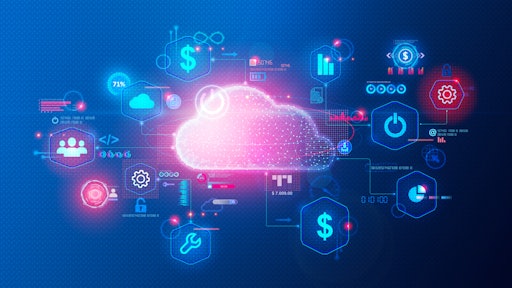 ArtemisDiana AdobeStock_529882524
Half of senior executives (49%) surveyed say that making proactive investments in integration technology has increased their company's agility, which enabled them to gain $1 million or more in additional revenue in 2022. About one-fifth (18%) said the additional revenue provided by increased agility equated to $3 million or more, according to the Cleo survey, conducted by Dimensional Research Inc.
"Looking at the past few years, even before the pandemic, supply chain challenges have long been troubling to executive leaders because they are typically assumed to be caused by external factors that can be difficult to control," says Tushar Patel, CMO at Cleo. "But combating these external challenges and disruptions – partner demands, shipping availability, supplier requirements, or manufacturing shortages – and internal challenges like resource shortages, really comes down to taking control of an organization's integration backbone. Otherwise, the fact is, the root cause of these challenges will likely persist for years to come."
From BusinessWire:
The findings of the survey indicate that improved supply chain and organizational agility results from investment in ecosystem integration technologies, which executives confirm benefit revenue growth, but also impact their companies in myriad positive ways, including m

ore business continuity (44%); stronger relationships with trading partners (33%); improved end-to-end visibility (32%); better scalability (32%); faster pivots to deal with changes in business conditions (31%); and increased profits (27%).

The Top 2 ecosystem-oriented supply chain solutions in which companies invested in 2022 included e-commerce platforms (35%) and integration solutions (33%).

74% of executives reported that in 2022 their business was disrupted for more than a week due to partner issues.
"The benefits of a well-integrated digital ecosystem include greater efficiency and control, as well as fewer crippling disruptions and partner-related business issues," Patel adds. "For growth-minded executives, the main takeaway from Cleo's 2023 Executive Survey is clear -- more agility and control means more money in the bank. Agility, which is achieved through ecosystem integration technology that takes an API-first approach, is what delivers business continuity. By providing greater visibility and control over a company's day-to-day business activities, teams can better identify and execute on opportunities to strengthen valued ecosystem relationships."