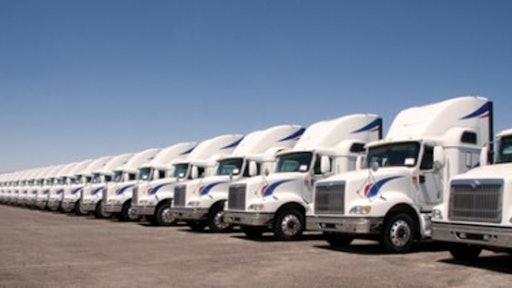 Getty Images
Nearly 97% of shippers say they plan to increase their freight procurement budgets in the wake of the Coronavirus disease (COVID-19) to better manage capacity, increase agility, bolster cost management and deliver better overall results. Furthermore, 52% are expected to increase their freight procurement budget by 25% or more year over year, according to Sleek Technologies.
"COVID-19 has fundamentally changed the way the entire logistics industry operates – particularly when it comes to freight procurement," says Mike Nervick, CEO and co-founder of Sleek Technologies. "From sky-high rejection rates and costs to navigating the increasingly murky spot market, the pandemic and supply chain crisis have been one of the most disruptive periods in the history of freight procurement. This research helps to illuminate the issues and trends that some of today's biggest shippers are keeping in mind as we try to work through the pandemic in 2022."
From GlobeNewswire:
The study found that 96% of shippers have invested in new technology or strategies to help boost freight procurement performance as a result of COVID-19, with 95% saying their freight procurement operations have either "significantly improved" or "somewhat improved" since the start of the pandemic.

66% of respondents said that automating freight procurement operations has become a "high priority" for their organization with another 31% saying that it is a "medium priority."

A majority of the study's respondents said that brokers were their primary hurdle, with outdated technology and processes coming in second and third.

Cost control issues (66%), on-time delivery (65%) and high primary rejection rates (46%) were cited as the most frequently recurring issues that respondents encountered throughout the pandemic.
"Although navigating freight market highs and lows is not a new concept for shippers, the pandemic has left many shippers to juggle multiple fire drills all at once and often for prolonged periods of time," says Dean Corbolotti, VP customer success at Sleek Technologies. "AI-powered technology, along with actionable truckload insights will be instrumental to help freight procurement teams uncover resilience, sustainability and cost reduction opportunities."