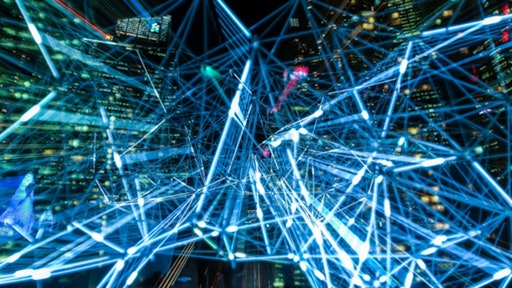 Pexels
This past year, businesses have witnessed both uncertainty and hope as we begin to work toward a more normal future. Companies have relied heavily on technology during this unpredictable time, from ensuring business continuity and connectivity to optimizing operations in the midst of a nationwide labor shortage. As we turn the page on 2021 and look ahead to 2022, several key supply chain and wireless trends are emerging that will continue to shape the industry.
Supply chain woes won't go away any time soon
Supply chain issues have been top of mind for many companies. While businesses are preparing themselves for a deluge of orders and a struggle to fulfill them, consumers are bracing for limited inventory and significantly delayed shipping quotes. Unfortunately, this problem isn't going to be solved soon.
Production labor rates are skyrocketing; container shipping rates from China to the United States have jumped to over $20,000 per 40-foot box; and the prices of manufacturing parts are increasing. As a result of wage pressures and high demand for shipping, inflation will continue to rise well into next year. The supply chain disruptions will eventually get better, but businesses will continue to struggle through the first second and third quarters of 2022.
The future of e-commerce is your phone
The Coronavirus disease (COVID-19) pandemic affected nearly every industry, but e-commerce saw one of the most dramatic shifts. Cash no longer is king as the fear of germs, coupled with many stores switching to online models, pushed paper money into the background for many transactions. As a result, reliance on mobile payments is becoming ubiquitous and is here to stay, even as stores open back up. Major mobile transaction players are doubling down on their efforts and have become a commonplace option at many locations.
Businesses are recognizing that mobile phones are becoming the centerpiece and are integrating phones into the shopping experience, for example, taking advantage of in-store automated reality (AR) capabilities and picking up products purchased online using mobile barcodes. In addition, the labor shortage is causing more customers to seek answers for questions they may have or compare prices on their phone while in store. To handle mobile payments, as well as rising mobile phone usage in person, businesses need to ensure that they have strong cell signal that can accommodate this increased strain on the network.
As 5G booms, so will the need for additional carrier towers and signal repeaters
The 5G revolution is finally going mainstream and will lead to new services, products, industries and heights of productivity. It will be key to international competitiveness and to the growth of SMBs and enterprise businesses alike in nearly every industry, from healthcare, retail and hospitality to educational institutions and manufacturing facilities.
Cell phones have historically operated on low-band signal, but as 5G proliferates, 2022 will see a huge rollout of mid-band signal. As a result, every wireless carrier has made huge investments in mid-band signal so 2022 will see a major rollout of the mid-band spectrum. Because mid- and high-band signal cannot travel nearly as far as low-band, businesses looking to provide 5G for tenants, employees and customers inside their buildings will likely need to add supporting infrastructure to ensure a strong signal. Additional towers and cell signal repeaters will be crucial in propagating that network for both indoor and outdoor spaces.
The United States has deployed more than 415,000 cell towers. In order to be able to take on mid- and high-band technology while still covering all the same footprint, as many as 6x "nodes" will be needed on the network. Additional cell towers will be built as a result, but many of those nodes will come in the form of cellular signal repeaters, so we will see a major increase in both in 2022.
Fixed wireless internet is the next big thing
Carriers have been making major investments in mid-band technology for one particular use case -- fixed wireless replacement, which gives businesses the ability to access the internet through only a wireless connection instead of through a traditional service. Fixed wireless is also a great option for businesses who don't have access to fiber broadband.
This market is white-hot and ABI Research forecasts that the fixed wireless access (FWA) market will grow to $70 billion in revenue, with 180 million subscribers by 2026. Fixed wireless internet service will be made possible with mid-band technology. As a result, expect a massive increase in fixed wireless internet options as we move into 2022 and soaring adoption rates.
2022 will see a continuation of supply chain disruptions, a steady rise in e-commerce, an increase in cell towers and signal repeaters to accommodate 5G and mainstream adoption of fixed wireless internet.