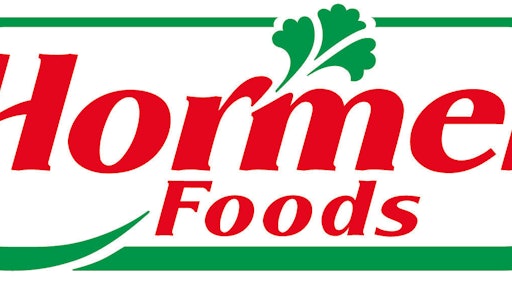 Hormel Foods Corporation announced that Glenn Leitch will lead the company's global supply chain as its executive vice president of supply chain. Leitch is currently group vice president of Hormel Foods and president of Jennie-O Turkey Store.
The move is part of the company's plan to make its supply chain a strategic competitive advantage, while optimizing it to deliver sustainable long-term growth. Hormel Foods procurement, manufacturing, logistics, research and development, and quality management will report to Leitch. Notably, the company will align pork procurement and all plant operations for both refrigerated foods and grocery products into the newly created group. The company's supply chain includes more than 30 production facilities and co-packing partners, producing thousands of products sold worldwide.
"The alignment of our supply chain from procurement to shipment has never been more important," says Jim Snee, chairman of the board, president, and chief executive officer, Hormel Foods. "We are focused on optimizing our supply chain in order to create an efficient, enterprise-wide structure that will keep pace with the growing needs of our business. Glenn's expertise will be invaluable as we find ways to be more strategic, cost-effective and agile in preparing to meet the needs of today's changing marketplace."
Leitch brings more than 35 years of experience in the food and commodity industries to this role with broad experience in the protein space, both domestically and internationally. He joined Jennie-O Turkey Store in 1996, and was promoted to senior vice president of the commodity-and-supply division at Jennie-O Turkey Store in 2001. In 2011, he was named general manager at Jennie-O Turkey Store before being promoted to president that same year. Leitch has been a leader in the food industry and has been involved in numerous organizations, associations and boards.
The company also announced that Steve Lykken will succeed Leitch as senior vice president of Hormel Foods and president of Jennie-O Turkey Store. Lykken was most recently president of Applegate, a Hormel Foods company.
"Steve has a strong track record of success in the food industry, especially given his tenure at Jennie-O Turkey Store," says Snee. "He is a proven leader with expertise that encompasses all facets of the turkey business from supply chain to sales and marketing. I look forward to Steve bringing this expertise back to Jennie-O Turkey Store as he focuses on delivering against our key results."
Lykken became president of Applegate in 2016 after being appointed chief operating officer in August 2015. He is a 25-year veteran of Hormel Foods Corporation and was senior vice president of supply chain at Jennie-O Turkey Store prior to his appointment to Applegate's senior leadership team. Lykken began his career at Hormel Foods in 1992 in the grocery products segment, later leading trade management and marketing for Hormel Foods. He became senior vice president of the retail division of Jennie-O Turkey Store in 2003.