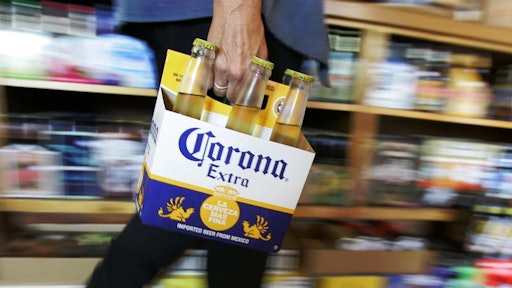 It is unlikely that American beer consumers would have to pay more for Mexican favorites such as Corona or Modelo if Republican-led tax reform places additional taxes on imports, executives of parent company Constellation Brands said Thursday.
Investors remain skittish on what impact tougher trade policies espoused by President-elect Donald Trump and House Republicans could have on Constellation's bottom line, however, as the company's stock was down about 7 percent to $146.82 per share in Thursday trading. But Constellation executives remain assured that the company could offset additional taxes known as "border adjustments" with supply chain changes—and not price hikes that would affect consumer demand.
"We don't expect consumer demand to be affected by border adjustments in any timeline relevant to our shareholders ... I think (Republican tax reform) could be a net positive when it's all said and done," CEO Rob Sands said on the Thursday earnings call.
Continue reading the original article here.