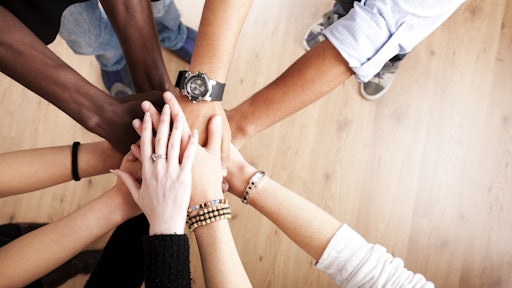 Elemica, the Supply Chain Operating Network for the process industries, discusses a top supply chain agenda that companies should focus on in 2017—stopping problems before they happen through end-to-end visibility. Industry analyst firm Gartner defines end-to-end supply chain visibility as "controlled access and transparency to accurate, timely and complete events and data—transactions, content and relevant supply chain information—within and across organizations and services operating supply chains."
In other words, customers want to know, "Where's my stuff?" Emerging next-gen end-to-end visibility applications in concert with a network of interconnected buyers, suppliers and logistics providers are enabling companies to lower working capital and operating expenses, mitigate risk and improve customer satisfaction.
"Industrial process manufacturers tend to focus their supply chains on their manufacturing processes of optimizing asset utilization, productivity and return on assets," said Rich Katz, CTO at Elemica. "For success in the new year and beyond, process industry leaders will extend their focus beyond their four walls—and center their supply chains more on their customers. To do this well, companies need timely and accurate insights gained from visibility up and down their extended global supply chains."
With end-to-end visibility as the key driver for an effective supply chain improvement strategy, businesses must rely on building more collaborative relationships across their network of trading partners. This requires the utilization of a robust platform like a supply chain operating network.
Keys to Building End-to-End Supply Chain Visibility
The keys are:
Think beyond simply seeing information—know how to analyze it and take appropriate action across the extended enterprise, and use predictive analytics to support visibility goals.
Collaborate with trading partners through a supply chain operating network to see, examine, impact and manage every aspect of the supply chain, including order status, shipments, in-transit goods, trade documents, costs, alerts and more.
Leverage social media to expand current reach by accessing information unavailable anywhere else on suppliers of raw materials, prospective customers and potential trading partners.
Eliminate information and process silos to take full advantage of end-to-end visibility.
Create an outside-in culture by focusing on customers and trading partners.
Utilize cloud-based shared process and information layers within an information architecture to sit above physical assets, supply chain and operational applications. The cloud can be a real game-changer for supply chain applications, allowing greater connectivity, which leads to greater collaboration.
Make it easy for trading partners to connect to the shared business-to-business (B2B) network by eliminating barriers to onboarding.
According to industry analyst group Gartner, end-to-end supply chain visibility will increase by 50 percent by 2018. This growth in end-to-end supply chain visibility provides significant benefits, such as higher order fulfillment rates, improved customer service levels, higher profitability, increased operational efficiency and higher revenue growth. Using a supply chain operating network like Elemica's, which offers collaboration and visibility capabilities, helps enterprises to experience better on-time performance, reduce variability in lead times and free up working capital.
Companies in this article