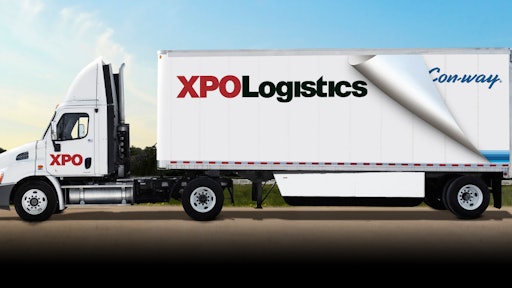 Feb. 8, 2016—XPO Logistics Inc. is suing competitor YRC Worldwide Inc. over the hiring of several former employees, alleging that the trucking company conspired to steal customer and pricing secrets by poaching its executives, according to The Wall Street Journal.
The lawsuit, filed Feb. 3, pits two of the largest trucking companies in the U.S. against each other over the trade secrets that are at the heart of the highly competitive freight shipping market.
The complaint grew out of XPO's takeover last October of Con-way Inc. and its Con-way Freight unit that is the second largest in the country offering less-than-truckload service, in which shipments from multiple customers are combined on trucks. YRC Freight is No. 3 in that market.
In its complaint, XPO asks the court to order YRC to return any trade secrets and company information it holds, and to stop employing for a year former XPO employees, including two top executives who had come to XPO through the company's acquisition of Con-way.
XPO alleges in the complaint that two of the employees, longtime senior executives at Con-way Freight, had "informally" accepted job offers with the competitor weeks before their departures, but delayed their resignations. XPO said it believes that was so the executives could get more "confidential information and trade secrets, including but not limited to its most valuable competitive strategies" as XPO prepared to restructure the Con-way operation.
A YRC Worldwide spokesman said in an email that the company declined to comment on the complaint.
To read the full story, please click here.
Companies in this article