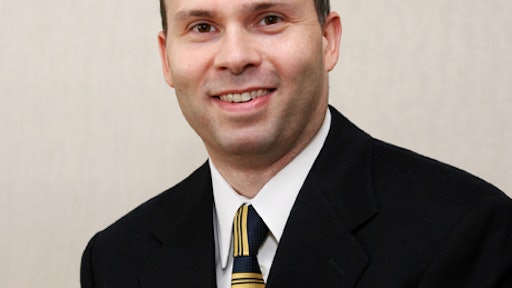 Exton, Pa.—April 3, 2013—Elemica, a provider of supply chain integration and optimization solutions, appointed Vince Squillacioti as Chief Information Officer and Head of Global Customer Support, to report to Chief Executive Officer John Blyzinskyj. Squillacioti will be responsible for ensuring Elemica's network is always operational for clients; and that they receive exceptional service from support personnel.
"Clients rely on Elemica's supply chain network to conduct commerce and it must always be available to them to ensure their success," said Blyzinskyj. "Raising the importance of the Global Support and IT Infrastructure groups within the company recognizes the very significant nature of the work that they deliver. I know Vince Squillacioti will make an excellent addition to our company and will provide operational direction for IT and expert leadership for the support organization."
Elemica's process industry clients conduct commerce more efficiently and reliably with their customers, suppliers and logistics service providers utilizing a broad suite of supply chain solutions across the Elemica QuickLink Network. IT operations and customer care professionals are on the front line of ensuring the solutions are delivering the performance promised to clients and responding to customer support inquiries with expediency and high quality resolutions. Further growing and refining Elemica's capabilities in these areas will require Squillacioti's executive leadership in strategic planning, change management and organizational performance.
Previously, Squillacioti was the Chief Information Officer for CDI Corp., a provider of engineering and IT outsourcing solutions and professional staffing. He holds a B.B.A. degree in Computer and Information Science from Temple University.
Companies in this article