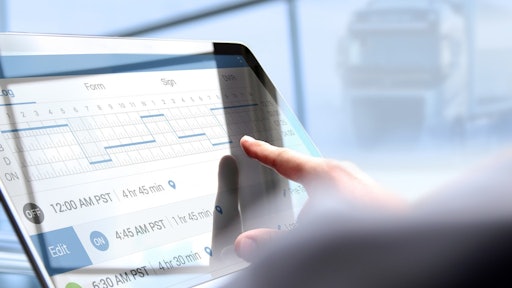 stock.adobe.com
Profiles in Supply Chain Enablement: Manufacturer improves supply chain visibility, reduces finished goods inventory and increases service levels with demand planning solution
Company: Remy International (Anderson, IN)
Company Size: Large
Company Sector: Manufacturing (Automotive)
Area(s) of Enablement: Forecasting, Fulfillment/Logistics, Decision Support
Enabler: Logility (Atlanta, GA)
Case Study:
Remy International is the leading global manufacturer and remanufacturer of aftermarket electrical components original equipment electrical components, and aftermarket powertrain/drivetrain components for automobiles, light trucks, heavy-duty trucks and other heavy-duty vehicles. When a consumer buys a new alternator, he can return the old one to a retail store and receive a credit. The "core," or worn out alternator, is returned to Remy, where it is ultimately remanufactured and resold. The supply chain challenge is timing — the core typically goes back after the sale is made, but Remy needs the core as a raw material for remanufacturing before the sale is made. A miscalculation in forecast can lead to expediting or manufacturing with new core units, which are both expensive options. Additionally, Remy's broad portfolio of slow-moving products had driven a high investment in finished goods. From a planning perspective, Remy needed a way to move from net sales to gross sales, as well as from dollars to units, in its forecasting process. To help manage core inventory and improve forecast accuracy, Remy launched a supply chain improvement initiative in February 2004 with Logility Voyager Solutions, going live with demand planning for finished goods in less than 40 days. Remy implemented inventory and supply planning, returns forecasting and global sourcing management by June 2004, and launched an S&OP initiative in July. The company ran its first S&OP plan with gross units fully integrated with net sales dollars in August 2004. Remy's results to date are impressive: finished goods inventory is down 17 percent; service levels have risen from 97.8 to 99.6 percent; and its absolute finished goods forecast error has dropped from 20 percent to 7 percent. Remy now has complete visibility across the entire supply chain, including the ability to model new business and see the impact on operations as the result of using a one-number plan. Importantly, the company has a much closer and more collaborative relationship with its retailers, and now holds weekly conference calls with the inventory and replenishment teams of its customers. During these calls, Remy managers compare forecasts with their customers, and discuss and resolve any differences in real time.
"With Logility, we have greater visibility across our global supply chain and, as a result, have reduced finished goods inventory, increased service levels and decreased expediting," said Carl Flatley, director, supply chain and inventory management, electrical aftermarket, Remy International. "Importantly, Logility is now an enabler for sales and operations planning, allowing collaboration and driving forecast accuracy improvements."
For more stories of successful supply chain implementations, read the "2005 Supply & Demand Chain Executive 100" article in the June/July 2005 issue of the magazine. Also watch the Today's Headlines section of SDCExec.com every Tuesday and Thursday for more in depth best practices drawn from this year's Supply & Demand Chain Executive 100.