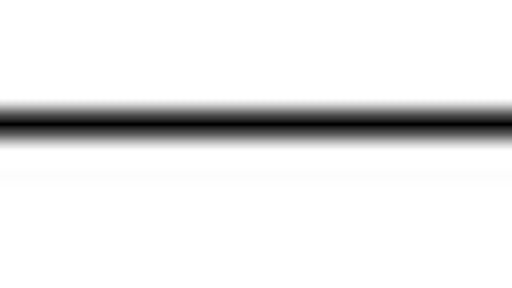 New York — May 18, 2011 —
Optimism about economic expansion is on the rise among senior finance executives around the world and in the United States, reaching its highest level in the four years that the
American Express/CFO Research Global Business & Spending Monitor
has been conducted.
With many companies sitting on large cash surpluses, global finance executives report that they will deploy more capital toward mergers and acquisitions as well as revenue drivers such as marketing, sales and customer service.
"Finance executives are finally moving away from budget cuts and opening up the company coffers to drive growth," said
Janey Whiteside
, senior vice president with the Global Client Group at
American Express Corporate Payment Solutions
. "We will see a frothier deal-making environment and greater spending to win and retain customers as businesses jockey for position in a recovering economy."
The fourth annual American Express/CFO Research Global Business & Spending Monitor surveyed 665 senior finance executives from the U.S., Europe, Canada, Latin America, Asia and Australia.
Today Looks Bright, Tomorrow Looks Brighter
Optimism has continued to increase among the world's finance executives, with three in four (75 percent) reporting expectations for modest to strong economic expansion over the next twelve months — up from 71 percent in 2010.
In the U.S., the figure was even higher at 79 percent, although most predict modest growth. The outlook was brightest in Argentina, where 89 percent of finance executives expect growth in the coming year, followed by India (87 percent), Mexico (84 percent), Germany (83 percent) and Singapore (81 percent).
In terms of timing, just over half (54 percent) of finance executives globally see economic growth accelerating in the second or third quarter of 2011, and fully 71 percent predict growth by year-end. In the U.S., finance executives expect timing to be a bit later, with just 54 percent expecting economic growth to accelerate by the end of 2011.
In regards to growth prospects for their own companies, respondents report a positive outlook as well. Nearly three-quarters (72 percent) anticipate top-line growth over the next 12 months, including 17 percent who expect substantial revenue growth.
Seizing Opportunities, Striking Deals
Most finance executives say their companies have been experiencing strong cash flow over the past year (84 percent), and a majority (62 percent) report that they have been pursuing a deliberate cash preservation strategy. With many companies now sitting on large cash stockpiles, finance executives have plans to put this capital to work: more than half (52 percent) are retaining cash so they can seize investment opportunities more quickly in the future.
Deal-making tops the list when it comes to plans for capital deployment, with almost seven in 10 finance executives (69 percent) focused on aggressive M&A activity over the next 12 months. Respondents say their companies will use cash somewhat or very aggressively in the next 12 months for each of the following:
68 percent will use cash to expand operating activities and headcount.
65 percent plan to increase capital spending.
63 percent aim to pay down debt.
But because of their difficult experiences during the recession, finance executives say companies will be more cautious when investing their savings:
76 percent will conduct more rigorous due diligence of M&A opportunities.
71 percent will require a detailed business case to increase spending on headcount and operating activities.
70 percent will analyze capital investments more fully.
"Lessons learned in the downturn are shaping today's corporate spending strategies for the better," continued Whiteside. "Finance executives are maintaining discipline and carefully weighing each investment. In areas ranging from M&A to headcount to service, companies are looking closely at the justification for spending, laying the foundation for more sustainable expansion."
Spending to Drive Revenues
As economic prospects improve, finance executives will spend in order to capitalize on a better business environment. More than half (54 percent) plan to invest more over the next 12 months in expanding market access through business development activities such as sales and marketing. In the U.S., this figure rises to 64 percent.
Job growth will be strongest in sales — nearly half of finance executives (48 percent) plan to increase their sales headcount. More than three in 10 respondents also expect headcount to increase in operations (37 percent), IT (34 percent), marketing (33 percent), R&D (33 percent) and customer service (32 percent).
Customer Service Revitalized
The experience of the economic downturn is motivating companies to improve the customer experience: nearly half of finance executives (46 percent) plan to invest more in customer service over the next twelve months.
Companies are also paying closer attention to critical customer service dimensions such as:
Customer satisfaction (39 percent)
Customer retention and loyalty (39 percent)
Effectiveness of customer service investments (34 percent)
Customer service performance (33 percent)
On The Road Again
Recognizing the connection between business travel and revenue growth, two in five finance executives (41 percent) plan to spend more on travel this year — up from just 26 percent who reported plans for more business travel spending in 2010.
Overall, 64 percent of respondents will spend the same or more on business travel in 2011. One in 10 finance executives expect spending to increase by 10 percent or more. One-third (34 percent) plan to increase spending on meetings with new or potential clients.
International travel will drive a larger proportion of spending growth than domestic travel, highlighting the interconnected global economy. Nearly three in 10 finance executives (28 percent) plan to increase spending more on international travel, compared with 20 percent who plan to spend more on domestic travel.
For the study, CFO Research Services surveyed 665 senior finance executives at large global companies across a wide range of industries in the U.S., Canada, Latin America, Europe, Asia, and Australia. Company revenues ranged from $500 million to more than $20 billion. The research program, which included an online survey and interviews with senior finance executives, was completed in April 2011.