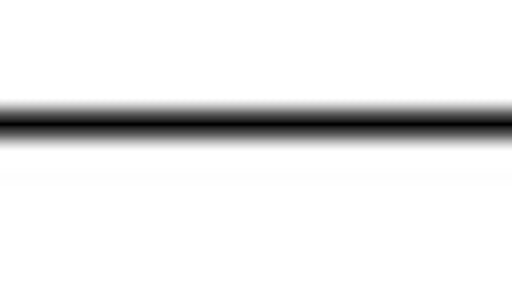 When JB Delaney came to Infinera a few years ago as Director of Supply Chain, the Sunnyvale, Calif.-based technology company was growing rapidly and needed a supply chain that could support its rapid global expansion. "We needed help," Delaney says today, "particularly in international logistics."
Rather than building out a large supply chain organization internally, Infinera decided to bring in a fourth-party logistics provider (4PL),
Global4PL
Supply Chain Services,
to manage the company's expanding supply chain. It's a decision that has produced significant benefits, says Delaney. "They've saved us a lot of money," he says, "and helped us avoid issues [when] dealing internationally."
A Matter of Definition
The consultancy Arthur Andersen is credited as the birthplace of the term "4PL" in 1996. A 4PL is defined as an integrator that marshals its own human resources, technical capabilities and expertise, and technology solutions, and leverages those of other organizations, like third-party logistics providers, to design and manage supply chains on behalf of clients.
The term is often used interchangeably with "lead logistics provider," although an LLP may bring its own physical assets to bear (trucks, warehouses), while a 4PL is generally understood to be non-asset-based – that is, they're specifically consultants, as opposed to operators. 4PLs are also distinguished from third-party logistics providers (3PLs), which specialize in managing operations, warehousing and transportation services (also on an asset or non-asset basis).
The Council of Supply Chain Management Professionals (
CSCMP
) further distinguishes a 4PL from a 3PL by noting in its glossary that a "4PL organization acts as a single interface between the client and multiple logistics service providers," and "all aspects (ideally) of the client's supply chain are managed by the 4PL organization."
The Supply Chain Paramedics
Sergio Retamal, president and founder of Santa Clara, Calif.-based
Global4PL
Supply Chain Services,
says that a key differentiator of his company, as a 4PL, is its ability to place staff within a client to act, essentially, as part of the client's internal supply chain organization. He says that this capability makes
Global4PL's
services particularly suited for two types of companies.
"First, we can manage the supply chain for companies that don't have a supply chain organization or that are growing so fast that they need additional resources," explains Retamal, who has been selected as a Supply & Demand Chain Executive "Provider Pro to Know" five times for his work in the industry. "We can manage everything from a process standpoint on our customers' behalf, in terms of transportation and import/export compliance. We can have people in-house doing the work for our customers."
The ability of a firm like
Global4PL
to bring in experienced staff that can be up and running quickly, managing complex import / export compliance processes, alleviates a growing company of the need to go through a lengthy hiring process or wait until a new hire gets up to speed. "When you bring in our experts, they don't start from zero," says Retamal.
Plus,
the 4PL's consultants come armed with a set of solutions for compliance or transportation management, so the client does not necessarily need to invest in new software on top of the consulting. "We bring our own tools to do our work," Retamal says.
The result: "You can go from having no systems, experience or expertise in-house to becoming a world-class importer or exporter in just a few weeks. There is no ramp-up," according to Retamal.
This capability also makes a 4PL a good option for big companies with supply chain organizations that are large and sophisticated – but that are overwhelmed with too many discrete projects. In these instances, the 4PL can bring in team members that specialize in specific types of processes to augment the client's staff. This could be for a specific project to do market entry into Brazil or to resolve a licensing issue in Hong Kong, for example. "These companies don't need someone to tell them how to do something specific; they just need extra bodies to work on those projects," Retamal says.
Neutral Party
Jeff Chiu, a principal at
Global4PL
who heads the firm's import / export engagements and who is a recognized expert in the compliance field, says that "neutrality" is an important characteristic in a 4PL. "We are neutral dealing with providers to achieve the best combination of providers for our customers' supply chains," says Chiu, who also has been named a "Provider Pro to Know." "We assess all the possibilities out there to find the best solution possible. We're acting on behalf of the customer."
Chiu adds that a 4PL can also bring to the table the kind of extensive operational experience that might be difficult to find on the market. Chiu himself, for example, is a licensed U.S. Customs Broker and has more than 15 years of experience in import / export operations and compliance. Retamal, likewise, has a professional CV that includes directing the development and management of complete supply chain networks in the United States, Asia, Europe and Latin America. His past roles involved planning and leading global supply chain strategies for companies such as Sun Microsystems, Ryder Integrated Logistics, and Cost
Plus
World Market.
The upshot is that a firm like
Global4PL
can bring a "nuts-and-bolts" operational perspective to a project. "We label ourselves as a consulting company, but any advice that we give on how to do something is based on our actual experience," says Chiu. "We've done it, we're still doing it, and we can tell you how to do it, or we can do it for you."
Best of Both Worlds
Infinera first engaged with
Global4PL
in 2007. Infinera provides digital optical networking systems to telecommunications carriers worldwide. JB Delaney brought in
Global4PL
shortly after he became Director of Supply Chain at the company, at a time when he realized Infinera either needed to hire staff to support the company's global growth or engage with an outside services provider.
The issue with hiring new staff, though, was that he had traditionally found logistics practitioners to be strong either in pure logistics operations or on the import / export compliance arenas. "By bringing in Global 4PL, I got both," he says. "They understand the sense of urgency when it comes to logistics, clearing customs and managing freight, and they also have the thoroughness and experience to handle all the compliance issues as well."
Much of
Global4PL's
work for Infinera is confidential, but Delaney says that
Global4PL
was able to achieve significant results within just a couple weeks. As an example, he says that
Global4PL
helped to train Infinera's staff on import / export compliance issues; worked with the federal government to get classification codes for Infinera's products for export; and provided Infinera's staff with tools that automate the preparation of required paperwork.
Global4PL
also helped set up Infinera's freight audit process in a way that has saved both staff time and money on incorrect billing.
Other examples include reducing costs by looking at categories like packaging and method of shipment; and helping Infinera as it enters countries like India, Brazil, Thailand and China, where the Customs clearance processes can be complex.
For
Global4PL's
Retamal, the results that his company has achieved for Infinera and other clients are the key to the 4PL's success – literally. "We're paid after we get you the savings – not on projected savings, but actual savings, which is not very common in our industry," Retamal concludes.