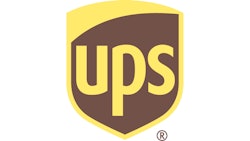 United Parcel Service Inc. (UPS) is stepping up its entry into the 3D on-demand printing market, linking its network of printers and joining forces with software provider SAP SE to create an end-to-end industrial manufacturing process.
UPS last year rolled out 100 industrial-grade 3D printers to make everything from iPhone gizmos to brackets for paper towel dispensers at its major air hub in Louisville, Kentucky, in partnership with 3D manufacturer Fast Radius. The strategic location allows items to be printed, walked across the runway and sent overnight to customers—a process that can take less than 24 hours.
In a deepening commitment to that program, UPS is linking the 3D printers in more than 60 of its UPS Stores with its hub in Kentucky, creating a "digital manufacturing network," according to Alan Amling, a vice president with UPS Supply Chain Solutions.
Integrating with SAP's supply chain software will make it easier for big industrial companies to order parts. It will allow them to automatically determine whether a part is 3D printable, and if so, whether it makes financial sense to print it. After that, the part will be printed at the best location within UPS's 3D printing network. For example, a prototype for a customized iPhone case would likely be printed at the store closest to the manufacturer, while a big batch of industrial replacement parts would likely go to Louisville.
To read the full story, please click here. http://www.wsj.com/articles/ups-boosts-commitment-to-3-d-on-demand-printing-1463544062?mod=djemlogistics
Companies in this article