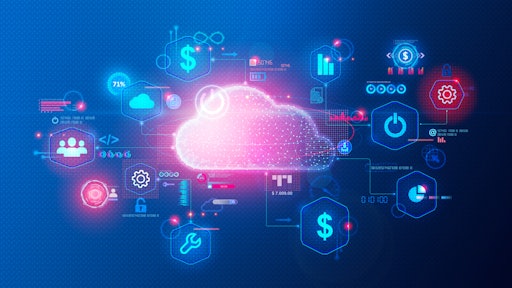 ArtemisDiana/stock.adobe.com
Reading this, you will know that indirect spend covers all the expenses an organization lays out on the materials, services, and maintenance required to operate, outside of its main product offering.
You likely also know that up until now, even the best efforts to improve management and control of indirect spend have not really amounted to much, as legacy procurement software has been cumbersome, unintuitive and hard to use.
This fact has particularly important - and devastating - weight during times of economic uncertainty, as organizations desperately look to combat inflationary pressures on their bottom lines.
Companies are leaving substantial cost savings on the table
In the last quarter of 2022, Globality reached out to both global procurement leaders and suppliers to identify opportunities for CFOs, and other finance leaders, to control spend and cut costs in the current trading climate, and the figures around indirect spend were eye-opening. 82% of procurement leaders say their indirect spend is not well managed during the sourcing process—leaving substantial cost savings on the table; in fact, in the average Fortune 500 company, that could add up to $4 billion or more.
It was found that nearly half (43%) of suppliers we spoke to plan to increase their prices in 2023. Together, these figures underline the urgent need for CFOs and procurement leaders alike to quickly figure out a way to optimize their full spectrum of spending, lest they want to face even more months of rising external costs and economic pain.
Indirect spend is estimated to equal as much as 20% to 40% of revenue. In a typical Global 2000 company, this translates into costs amounting to billions of dollars, so optimizing indirect spend could be a huge win in today's tough economic times. Our customers report 70% efficiency gains and 10%–20% cost savings.
How can I respond?
Change is finally coming—and any inability to truly ensure that your buying of indirect goods and services is done so with the same level of competition, rigor and transparency you apply to working with your supply chain and direct spending is coming to an end.
What's changed, though? We all 'know' how hard it is to really get a handle on all this. The answer is a totally new factor in procurement – autonomous sourcing.
Powered by the latest proven AI technology, autonomous sourcing enables precise scoping of project requirements. It uses machine learning at scale to deliver comprehensive analysis and insight, ensuring that all your third-party spend is tendered fairly, competitively and transparently.
It also means it's very easy to put the appropriate guardrails and policies in place to maintain full organizational compliance and risk management. As a result, the CFO is now able to get visibility, control and assurance they are buying the right goods and services at fair market prices across all of their budget.
Surfacing savings previously very difficult if not impossible to secure
It turns out that it's really only been the advent of AI and the introduction of machine learning into procurement decision-making that can give you control, surfacing savings previously very difficult, if not impossible, to secure. And as autonomous sourcing automates tens of thousands of hours a year of currently very manual tasks like defining requirements, building RFPs, researching suppliers, analyzing and vetting your indirect spend potential partner options, negotiating commercial terms and writing contracts, going down this route results in much less labor-intensive process for both the business and procurement as a function.
The advent of AI-powered indirect spend efficiency also aligns with wider impetus for autonomous technologies to replace outdated, inefficient business processes. After all, CFOs want to make it easy for business users to self-serve while simultaneously enforcing company policies to ensure compliance; if your line-of-business managers get told they can stop using clunky procurement processes and empower them instead with user-friendly, self-serve sourcing technology, they will embrace this new way of working with enthusiasm and stop with the shadow procurement once and for all.
To sum up, for good historical reasons, CFOs and other finance leaders have not been able to streamline their indirect spend even though they know exposing it to fair, transparent, competitive processes will yield an opportunity to reduce this expenditure significantly.
But that's finally changing—the dawn of innovative, AI-driven approaches and digital solutions is opening up a new door to optimized control of indirect spend you just can't afford not to open.