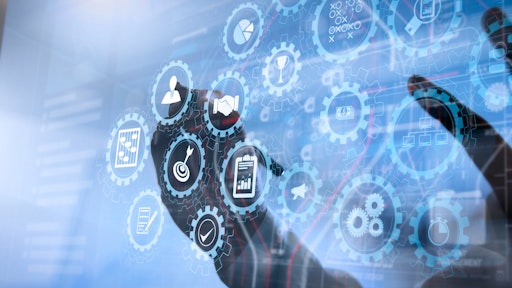 everythingpossible.stock.adobe.com
Extended supply chain disruptions and economic uncertainties have led many operations to consider cost-cutting opportunities across all departments, including procurement. This reaction is natural: Parts shortages, inflationary pressures and shifting consumer spending habits all call for a revised budgeting strategy.
However, an incorrectly executed downsizing plan in the procurement department can jeopardize an organization's health. Success in procurement maps back to critical goals like customer satisfaction, whereas procurement mishaps can lead to project delays and losses in consumer loyalty and revenue.
With this in mind, procurement leaders should prioritize functions that track back to critical metrics like revenue and ROI during consolidation. Which functionalities provide enough ROI to maintain? Which ones no longer contribute to key objectives like advancing customer satisfaction goals and environmental and social governance (ESG) principles? And — maybe most importantly — which functionalities could be improved or employed more efficiently? Procurement leaders who follow this line of questioning are more likely to make strategic refinements rather than wholesale cuts that harm their organization's short- and long-term success. Beyond that, they'll be capable of communicating appropriate cost management opportunities to senior leadership.
Let's discuss what other initiatives could facilitate an effective cost management process.
Prioritize flexibility in the face of extended disruptions
According to TealBook research, procurement and sourcing leaders have pivoted their operations in response to market volatility and inflation. In the past year, most procurement operations have identified new suppliers to decrease costs (48%), renegotiated contracts with suppliers (44%) or increased the price of consumer-facing goods and services (44%). These solutions all drive down operating costs. However, they also require business agility to accomplish.
There are several essential elements to flexible sourcing, including supply chain visibility. Supply chain visibility refers to how leaders track and understand the origin of goods and services they procure. Leaders who understand their product's journey can more effectively identify cost-saving opportunities. For example, some suppliers may increase the price of parts during a downturn, while others may have economies of scale that allow costs to remain low regardless of macroeconomic conditions. A deeper understanding of one's supply chain will reveal which suppliers are more advantageous to contract with and when.
Procurement leaders who track sourcing are also positioned to understand why delays occur — and to prevent similar delays in the future. Most of the time, preserving the sourcing timeline provides a competitive advantage; during an economic downturn, it is mission critical.
Additionally, by enhancing supply chain visibility, procurement leaders better understand how logistics contributes to urgent organizational goals like ESG. Although most procurement leaders can identify their direct suppliers' ESG values — such as their commitment to sustainability or status as a small or minority-owned business — many don't know the values touted by their second and third-tier suppliers. The ESG values of downstream suppliers can either aid or harm an organization's ability to hit particular objectives, which makes visibility more critical than ever.
Similarly, uncertain economic conditions have exacerbated the importance of agility in sourcing. Without extensive knowledge about suppliers, procurement leaders may be left in the dark when parts shortages arise. It's more important than ever to adopt tools that allow operations to pivot smoothly, including supplier data platforms that provide up-to-date inventory information and cleansed data.
Discuss industry fluctuations and expectations with leadership
It's all well and good to bolster supply chain visibility and agility — but these measures will inevitably fail without executive buy-in. For best results, procurement leaders should prioritize transparency across the sourcing lifecycle. Discuss the importance of clean data with C-suite leadership, particularly during a cost management process and demonstrate the necessity of improved supply chain visibility. And before adopting additional tools, communicate with executives about the ROI they should expect from new functionalities and the timeline in which they can expect to see returns.
To facilitate this process, procurement leaders should vet potential solutions to ensure they provide advantages in all macroeconomic conditions. Technology in this space should allow enterprises to act more competitively when the economy is performing well and remain high-performing during a downturn.
Take, for example, the fluctuating priority of revenue vs. the growth-at-all-costs mindset. Organizations that invested heavily in various suppliers two years ago — either for ESG-related or other purposes — may now need to pare down to suppliers who offer similar-quality products at a lower cost. Leading supplier solutions will allow leaders to identify those new suppliers in a truncated timeframe and realize immediate cost management wins. When economic conditions return to normal and the organization's goals inevitably shift, that platform should also let leaders pivot accordingly in their sourcing strategy. As a bonus, multi-purpose procurement tools are more likely to appease senior leadership as they fulfill several responsibilities all while providing valuable insights.
Additionally, the right solutions will make inter-organizational transparency easier to accomplish by providing metrics that demonstrate progress for KPIs. If increasing commitment to diversity, equity and inclusion (DEI) is a key initiative among stakeholders, for instance, procurement leaders can use tangible data to demonstrate that many key suppliers are minority-owned businesses (MOBs) or women-owned businesses (WOBs).
Of course, there is no one-size-fits-all solution for combating cost management disruption. But procurement leaders can generally set their department up for success by prioritizing solutions and strategies that allow agility and visibility — both in one's supply chain and with internal leadership. By prioritizing technologies with clean data and comprehensive metrics, leaders can extend their operational runway and provide proof points for departmental wins. And by promoting transparency within the organization about how procurement goals align with organizational objectives, leaders can demonstrate the importance of a sustained procurement budget. Given industry fluctuations over the past several years, doing so will likely prove fundamental.