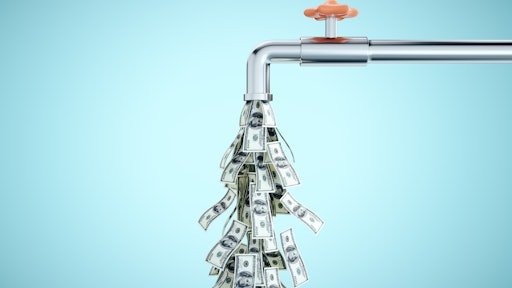 Who is Danny/stock.adobe.com
Throughout the last few years, the global supply chain has experienced disruptions unlike anything we've seen in the 21st century. During the global pandemic, transportation time from Asia to the U.S. increased by four to six weeks and ports across the U.S. were backed up by as many as 200 container ships. These disruptions caused many companies to increase inventories to mitigate lead-time risks and prevent shortages during a challenging time of uncertain demand.
As a result, many middle-market businesses are faced with a new challenge – excess inventory. After increasing inventories to cover rampant supply chain issues, business leaders are now adjusting to the "new normal" and looking to reduce inventories as they weather persistent inflation and rising interest rates.
If your business is experiencing poor on-time deliveries, growing backorders, slow or non-moving inventory or warehouse inefficiencies, the first step is reevaluating your inventory management and supply chain strategy. This will allow your business to establish solutions that improve cash flow without reducing profitability and customer satisfaction. Below outlines tips and steps you can take to correct issues impacting profitability and customer satisfaction.
Seven Tips for Improving Cash Flow Through Your Supply Chain
1. Leverage Proven Software Solutions
Many middle-market companies use their Enterprise Resource Planning (ERP) system to track sales and inventory. However, an ERP's built-in capabilities can be overly simplistic when it comes to demand and inventory planning. Pairing the data from your ERP with a more sophisticated algorithm, by utilizing an inventory management software "bolt on," supports a more robust inventory strategy. The software provides actionable insights that anticipate demand and help to cut costs by reviewing multiple years of sales data and efficiently determining which SKUs need to be increased or decreased to optimize inventory levels.
2. Build Relationships with Suppliers by Establishing a Meeting Cadence
Business leaders can improve cash flow by engaging in active and consistent conversations with their suppliers. A common misconception when undergoing issues related to inventory is that the solution involves bidding on a host of new suppliers. However, it's important to remember that the supplier you currently work with is the most invested in your business. Therefore, taking the time to build relationships with existing suppliers can be a helpful first step in addressing cash-flow issues stemming from inventory.
To build relationships with suppliers, establish monthly or quarterly meetings to ensure you're not pushing off tough or routine conversations. Additionally, shifting perspectives to view suppliers as business partners allows for an open dialogue where you can discuss the pain points facing your business as well as theirs. Many suppliers are looking for ways to differentiate themselves and want to hear what they can do to better service your business.
3. Implement Metrics as a Tool to Provide Structured Communication
When meeting with suppliers, being able to share metrics related to product quality, cost, delivery, and future demand will expedite discussions and demonstrate that you're staying on top of business trends and initiatives that are important to both parties. A simple way to implement this type of accountability is to establish a "scorecard" detailing these important agreed upon metrics.
4. Consider Sourcing Closer to Your Customers
With widespread political and economic uncertainty, it's not the best time to be looking globally for suppliers who only offer lower labor costs. In fact, the gap in labor costs that previously drove businesses offshore continues to shrink. Add the costs of freight and longer lead times and the trend is shifting to identify local sources of supply.
If your business is seeking out new suppliers, look to those that operate within close geographical range of your customers. A few of the benefits of opting for a local supplier include the ability to respond quickly to customer's needs and deliver smaller shipments to optimize inventory levels.
5. Consider Automation
When thinking about automation, we typically focus on reducing labor costs. While automating repetitive activities will reduce costs, failing to recognize the opportunities that stem from automating the information exchange process can leave value on the table.
Collaborative robots are changing the landscape across both the factory floor and the distribution/warehouse center. These robots automate the process of taking in, evaluating, and disseminating information across the enterprise in real time improving efficiencies and your ability to respond to changing customer demands.
6. Know Your Value
Don't let your size keep you from realizing your value to a supplier. It's important to remember, not every component of the relationship should be based on the current year forecasted spend.
Insights and trends that you notice within your business, as well as shifts you see in the marketplace can be invaluable information that a supplier can use across all their clients. Suppliers are often the last in the supply chain to receive information. So, if your business can provide meaningful information sooner, suppliers can better adjust their priorities – boosting your long-term value as a customer.
Additionally, suppliers want to see growth. Educate them on your businesses' growth plan and realistically explain how volumes you source will increase over the next 1-5 years.
7. Focus on Your Strengths
Finally, focus on your core business and strengths. In times of economic turmoil and uncertainty, doing less is more. Now is not necessarily the best time to try something "untested" given the current economic climate. Focus on improving business processes with proven supplier partners, reducing complexity, and decreasing tension where possible within the supply chain.