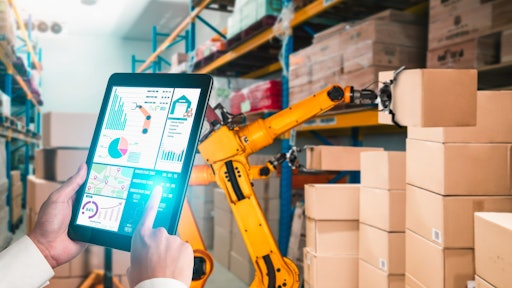 Blueplanetstudio/adobe.stock.com
The aftermath of the pandemic saw an increase in operations and growth of logistics companies to levels never seen before. This attracted the interest of private equity firms eager to invest in rapidly expanding businesses as well as owners looking to sell while valuations were at all-time highs. But there were more factors that influenced merger and acquisition activity such as the economic situation. According to a recent report by PwC, regardless of the general overall economic downturn organizations are being encouraged to pursue inorganic development agendas by labor shortages and the inevitable expansion of e-commerce. While sellers are still attached to the prior record valuation of their businesses, buyers are taking into consideration the recent drop-in freight rates along with rising interest rates and a number of concerning economic predictions.
ESG (Environmental, social, and governance) investments are receiving more attention from investors, business partners and consumers. The importance of sustainability has become apparent now more than ever and this fact is influencing how materials are managed. Organizations efforts to find methods to cut waste and redefine "asset management" will be driven by technology.
Here are a few trends to watch out for that will create a shift in the logistics sector for the upcoming year of 2023.
1. Increasing use of technology in tracking sustainability metrics
Countries have established carbon credit objectives to minimize their carbon impact and build a more sustainable future. One of the sectors with the biggest carbon emissions is logistics where corporate entities could have sustainability targets to meet. They may use technology to track this data in terms of metrics such as the amount of fuel consumption, the distance cut by using shorter routes and the number of e-vehicles in their fleet to know how much they are saving in terms of carbon credits.
2. Use of technology in labor management
The logistics sector has been experiencing a manpower crisis (particularly in the US), as there are fewer drivers joining the workforce compared to the number of drivers retiring from it. Businesses can utilize technology to estimate how many employees they need to hire, in order to mitigate this trend. Technology for instance may be used to determine the optimal number of drivers to be employed to deliver the items based on the number of units that need to be carried.
Another labor management problem that firms in the logistics sector must address is determining when and how many warehouse workers they must recruit during peak seasons for tasks like picking and packaging. By predicting the volume of work to be done and therefore the number of workers needed to complete it, technology can help warehouse management companies hire the right number of people at the right time.
By utilizing technology to perform optimal selection of resources and allocation of jobs, firms can ensure resource productivity by doing more with less.
3. Increased investments in automation and robotics
In a multitude of sectors, robotics and automation have fundamentally changed how humans live and work. Many businesses are battling to keep up with rising production expenses such as labour and raw material costs, while preserving their profit margins as the risk of a worldwide economic recession in 2023 rises. By lowering operational costs and boosting production effectiveness the robotics and automation industry offers ways to address the challenge. Logistics firms are expanding their investments in automation and robotics particularly in warehouse operations and autonomous trucks in order to eliminate human labor, manage hazardous activities and increase productivity.
4. Enhanced integration capabilities of logistics software
A recent research by IMARC Group predicts that the global logistics market size reached US$ 5.2 Trillion in 2022 and is expected to reach US$ 6.8 Trillion by 2028, exhibiting a growth rate (CAGR) of 4.5% during 2023-2028. Integration of IT services would be highly effective in building a flexible infrastructure that would support seamless operations. To expand their reach, major organizations in the logistics industry are merging with or purchasing regional players. Once the merger or acquisition is complete data must move between systems seamlessly. Logistics software must have strong integration capabilities in order for this to occur. Businesses in the logistics industry may gain a competitive edge and save costs by integrating new technology. A key component for realizing the potential of future prospects is the integrated capability of technology that supports their operations. This capability helps LSPs to be operationally efficient, reduce costs, improve margins, achieve paperless operations and elevate customer experience.
5. Supply Chain Control Towers for enhanced visibility
Supply Chain Control Towers have become essential as businesses find themselves depending more and more on their supply networks to become more robust and sustainable and build more customer-centric growth engines. In this age of changing customer expectations, disruptive innovation and technology and with the development of novel business models, control towers are what businesses need to survive and succeed. It's time for a fresh approach to manage the supplier network and enhance corporate value. Customers of logistics companies now want more transparency from the services that businesses offer them. Through the installation and improvement of control towers, logistics businesses may offer visibility to their clients. These control towers gather data from many systems including those for transportation management, warehouse management and freight management and then use this data to provide insights.
Logistics technology is continually being improved to keep up with the rising demand for global shipping of goods. Faster delivery rates, shipping to distant destinations, quick access to containers and movement of larger more complex freight are some of the current challenges that must be addressed. In this fiercely competitive market, effective logistics technology is critical for businesses to succeed and gain customer satisfaction. Organizations thus must make investments in technology that simplifies operations and enables quick resolution of challenging issues.