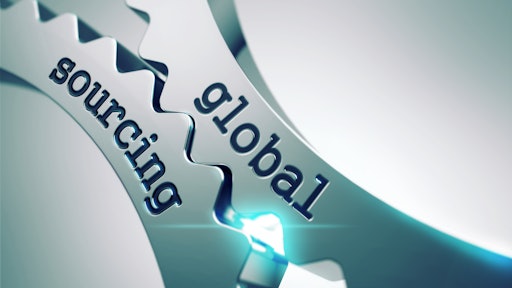 tashatuvango AdobeStock_73458047
The year 2022 opened with a series of new laws and regulations aimed at reducing the United States' dependence upon foreign suppliers and increasing investments in environmental sustainability. While the legislation is designed to advance national capabilities, it also introduces new requirements and variables for supply chain and procurement executives to navigate.
A prime example of this is the CHIPS and Science Act of 2022. Also referred to as the "CHIPS+" bill, this legislation will inject $280 billion dollars into the U.S. semiconductor industry and its supporting ecosystem. Of the total amount, $52.7 billion is earmarked for investment in domestic semiconductor manufacturing capabilities and will be distributed over the next five years.
Although the infusion of federal funds incentivizes semiconductor companies to build and operate their own fabrication facilities in the United States, it can also be difficult to match the competitiveness of facilities and suppliers in lower-cost labor markets. Procurement and supply chain leaders must consider these variables as they seek competitive pricing for parts with a diverse and sustainable supply chain while also navigating potential risks and staying ahead of customer demand.
The companies with the most advanced supply chains in the world have the dynamic capability to navigate all of these complexities. They can continuously monitor their supply base across geographical locations, ensuring they stay apprised of market fluctuations and mitigating potential disruptions with their suppliers before they happen. These leading enterprises value the insight to act quickly and immediately communicate with their in-house teams and external partners and suppliers the minute a change is needed, ensuring supply continuity, and improving time to value.
Three shifts that supply chain leaders must be prepared to navigate include the following:
1. Volatility as the new normal
Market volatility is now a constant. Yet new disruptions continue to catch companies off guard, even when they try to plan for every possible scenario. Rather than trying to predict every situation, leading companies focus on having the capability to sense opportunities before they happen, paired with the insight to quickly respond and act. This isn't easy to do when you are managing thousands of parts and hundreds of suppliers or more in a complex organization, which is why technology is the only scalable way for companies to meet expectations and remain competitive, continuing to show value and impact on the bottom line.
2. Sourcing never ends
Sourcing is no longer a single event. With all of the dynamic changes across all of the parts and suppliers in their product portfolio, procurement teams must view sourcing as an ongoing activity, proactively sensing opportunities and being able to act immediately when needed to manage costs, mitigate risks, and meet customer demand. Viewing sourcing as a continuous process is a major shift from how procurement viewed it in the past. Although companies have used the power of digital capabilities, data and artificial intelligence (AI) in other areas of their business, including parts of the procurement process, they are just starting to think about utilizing it for supply chain sourcing and how they can dynamically sense these opportunities and risks in a continuous manner.
3. Cost returns to the forefront
With market volatility, many companies have seen a sudden shift in demand, including which products their customers want to purchase and how much they are willing to pay for them. To navigate these changes, procurement needs real-time insights on different sourcing options, including location, pricing, and lead times to adjust to this fluctuating demand. Although there are some cases where a company may need to pay more for a part when availability is the deciding factor, such as a component shortage or single source parts, overall cost remains the leading factor for companies to maintain a competitive gross margin and meet revenue expectations for their shareholders.
With all of the changes this year and many more to come, it has never been more urgent for procurement leaders to revisit their priorities. Companies that don't already have a dynamic and intelligent way of managing their supply base are realizing it is imperative to survive in today's new normal of volatility. To join and compete with the smartest supply chains in the world, the only path is to use insights and intelligence to continually create new sources of business value.