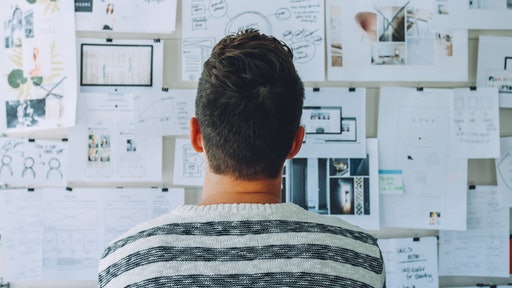 Pexels
More than two years later, the pandemic continues to wreak havoc on the world's businesses, exposing and exacerbating the fragility of supply chains. The need for a more networked economy has been underscored, and the role of procurement has shifted from a cost watchdog to that of a strategic enabler for organizations.
As businesses continue to experience supply chain challenges, procurement has stepped into the spotlight by delivering value through mitigating risk, while at the same time aligning processes with overall business goals and strategies. Transparency into the supply chain alone will not eliminate the challenges caused by disruption. However, increased visibility into procurement across organizations will enable leaders to establish a more holistic view of their supply chain. This increased visibility makes it possible to ensure collaboration and information sharing, manage inventory more effectively, make lead times more predictable, find alternative sources of supply, increase supplier compliance and enable ongoing cost savings.
As procurement shifts away from what is traditionally thought of as an operational role, its leaders are being tasked with aligning spend decisions to their overall corporate strategies. This means procurement is playing a more strategic role in achieving environmental, social and governance (ESG) goals, facilitating transparency and communication between buyers and suppliers and enabling agility during disruptive times.
Prioritizing ESG initiatives
Procurement's evolving role as a strategic enabler for ESG is reflected in the priorities set by chief product officers (CPOs). A new report by Economist Impact and sponsored by SAP finds that the top ESG priorities for the CPOs that responded were reducing waste (38%), decreasing energy consumption (32%) and increasing supplier diversity (28%). While promoting an ESG agenda requires collaboration across an entire organization, procurement has an increasingly important role to play in ensuring products are sourced in a sustainable manner, setting an ethical course for the value chain at the origin. Growing consumer demand for sustainable products also presents a prime opportunity for procurement to serve as a strategic enabler.
Another example of procurement's expanding role in ESG initiatives is how companies are managing returned goods in today's e-commerce ecosystem and how consumers are responding to their efforts. An SAP survey from earlier this year revealed that when consumers were informed about a report highlighting the amount of waste generated by returned goods in the United States, almost two-thirds of respondents (61%) said this knowledge would impact their future purchase decisions. Further, 25% of these respondents were already aware of this issue and have made buying decisions accordingly. Procurement can play a key role in reverse logistics, ultimately contributing to overarching sustainability goals set by organizations.
The need for transparency across networks
It is not only ESG goals that consumers feel should be addressed. They are also pushing businesses to be more effective in communicating supply chain issues. According to the SAP survey, 87% of consumers have experienced shortages, but only 20% say brands communicated supply chain challenges effectively.
To do this, companies need complete visibility across all their interconnected operations. Whether dealing with partners and suppliers, extending beyond procurement and supply chain to include logistics, asset intelligence, enterprise resource planning, payments, finance and other core business functions, companies must have a holistic view of these operations.
As a result, businesses are increasingly reliant on digital business networks to establish the best view into the operations of buyers, suppliers, and partners. Additionally, these networks are intersecting with cloud-based applications. This intersection of cloud applications and digital business networks elevates both into an "intelligent business network" that heightens the efficiency, collaboration and innovation that can be achieved with business partners. Depending on the relationship, participants within an intelligent business network can play either the role of a buyer or supplier or both! Collaboration across the network extends visibility across organizations and geographic boundaries, accelerating business-to-business commerce. Supply chains that were once fragmented evolve into networked, agile and resilient ecosystems.
Procurement leads the way to achieving agility
Supply chain disruptions caused by the pandemic have impacted procurement functions. According to a new report by Economist Impact and sponsored by SAP reveals supply chain risks will remain the major focus of procurement risk management activities as leaders look to ensure access to the resources needed. Identifying risks and opportunities and negotiating supplier contracts are procurement functions that are particularly important as companies continue to navigate ongoing supply chain disruption, which can lead to higher costs and delays.
The past few years have shown that resilient supply chains have a level of agility and responsiveness to sense, predict, and respond to change during times of turbulence. This increased agility proved to be beneficial during the pandemic and will continue to provide value in the face of future disruption caused by extreme weather, political unrest and other unforeseen events.
It is crucial for procurement professionals to feel empowered to achieve this level of agility so they can adequately provide insight into how products are sourced, produced, and delivered. This comes with multiple benefits, including better inventory management, more predictable lead times, access to alternative sources of supply, stronger supplier compliance, cost savings and better relationships with customers.
Procurement's evolution into the role of a strategic enabler benefits the entire organization, extending beyond traditional cost savings by leveraging visibility to enable better-informed decision making across all spend decisions. This will ultimately lead to more favorable business outcomes for the business, its suppliers and partners and its customer base.