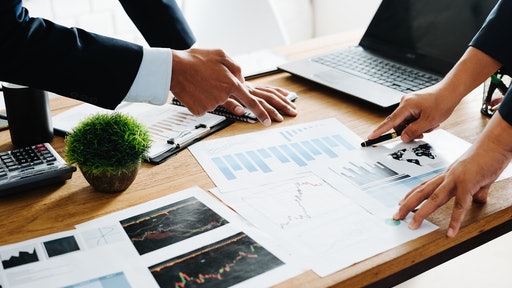 Getty Images
Cargo delays at the Ports of Long Beach and Los Angeles, driven by demand surges and the Coronavirus disease (COVID-19) safety protocols, is just the latest in a series of global supply and logistics disruptions, deepening market volatility and compounding inflationary pressures. How things play out over the next month, one of the two peak seasons for goods ahead of the holiday season, may prove decisive in determining how long supply shortages—and price pressures—last, and which companies are able to adapt.
Here and now, manufacturers have an opportunity to make strategic decisions to improve their cost base, protect and enhance margins and drive operational alignment.
This is where the procurement function can play a key role in helping companies adapt to a new reality in order to thrive in a world of increasing uncertainty.
Fostering cross-functional collaboration
To respond to the urgent challenges in the current market, as well as any future uncertainty, procurement organizations need to deploy a much broader set of levers to create value. Many of these levers will rely on increased and agile cross-functional collaboration.
Failing to coordinate quickly across functions can have expensive consequences. One procurement organization stockpiled steel from various suppliers in anticipation of further price increases. However, because procurement did not coordinate with the supply chain team, the warehouses were inundated with so much steel that it had to be kept outdoors.
After a few weeks, the company was sitting on a pile of rusty steel and a bleeding balance sheet. Monthly business reviews or quarterly supplier workshops are not enough to handle fast-moving prices. To avoid this sort of mistake, companies need to build an infrastructure that enables rapid collaboration and execution on many initiatives at once.
Championing supply chain risk and resilience
It's become increasingly clear that prioritizing and investing in resilience is critical for overall enterprise success. Imperatives to plan for market uncertainty will likely remain relevant even after the current inflationary concerns subside. According to McKinsey & Company, significant disruptions to production now occur every 3.7 years, on average. Frequency of disruptions has been increasing. And, these disruptions are costly for companies in most industries. For instance, a single prolonged production-only shock could wipe out between 30-50% of one year's EBITDA.
Procurement leaders should use current challenges as an opportunity to reinvent their function, broaden their mandates and build new capabilities to better anticipate and react to changing conditions. That adds up to greater resilience and increased value creation.
An expansive set of levers is available to support both a defensive position against inflation and a proactive approach to build resilience—from a commercial and a technical (product-specification) point of view.
For example, immediate commercial opportunities to mitigate volatility may include re-allocating spend to new suppliers less impacted by inflation, re-structuring contracts to reduce commodity risk exposure or increasing frequency of price adjustments to closer match commodity moves.
Technical and demand levers can serve as an immediate defense against volatility especially at times when commercial levers are not available. These include a broad range of approaches from accelerating value engineering, to adjusting batch sizes or order frequency, to optimizing the supplier footprint for better control over logistics, cost, tariffs and inventory. A longer-term technical approach to improving resilience can often be found through reducing complexity of SKUs or re-designing high-cost features and attributes by modifying specifications. To improve future resilience, supplier collaboration is essential to drive joint efficiencies and improve the total cost of ownership. Finally, companies can consider ramping up collaboration between pricing and procurement teams to weigh possible effects on the prices the company itself charges.
Although these levers can all prove effective, one of the strongest actions a company can take in response to volatility and inflation is implement a nerve center. Not only can this help procurement teams collaborate better, they can act faster during turbulence and have the fact base necessary to make the best decisions possible
Nerve centers: A comprehensive approach to resilience
An inflation nerve center brings together specialists from across the value chain, including from supply chain, planning, finance, operations, engineering or sales—to triage supply-availability problems for raw materials, components and related inputs, develop new strategies and make rapid decisions
After setting up a nerve center to identify specific categories under the most pressure, the procurement team at an automotive supplier took action to broaden the supply base in countering steel and semiconductor inflation. The nerve center's analytics capabilities helped sharpen the team's negotiation tactics, so they could craft better deals for volume discounts. Meanwhile, value-engineering efforts reduced internal demand for high-cost components and enabled substitutions. The combination produced double-digit savings that not only met immediate needs but also reduced costs at the structural level for better long-term resilience.
In a centralized, strategically informed way, the never center can accelerate cost-saving initiatives, find and approve alternative commodities and their sources, and develop deeper partnerships with key suppliers. As disruption and volatility are more common than not, breaking down organizations silos and enhancing visibility among functions will only increase in importance.
Crises are unavoidable, but with the proper plans in place, procurement can deliver significant value to enterprises, provided it is armed with the right capabilities for pursuing sophisticated approaches. The nerve-center approach makes this possible by enabling rapid assessments of the market situation and fast action for greater resilience.