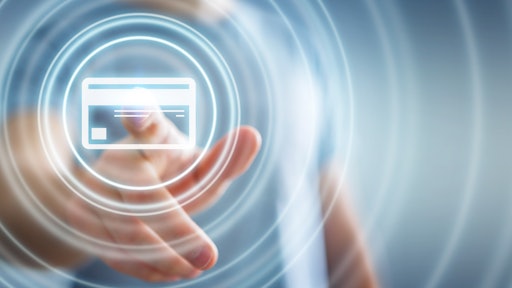 sdecoret - Adobe Stock
According to a survey by The Hackett Group, one of the key areas that transportation and logistics companies will be focusing on in 2021 is cash flow and improving accounts payable (AP). However, while 84% of companies admit the Coronavirus disease (COVID-19) has been a catalyst for automating AP, they are still struggling to introduce new digital systems. So, what's the hold up?
During a recent webinar, the Institute of Finance and Management highlighted the following top reasons from an online poll -- fear of taking on the project, loss of control, not having the IT staff to carry it out and integrating with current systems.
Automating AP began well before the pandemic, but the divide between digital and manual payment systems became even more apparent as everyone transitioned to fully distributed, remote work. As companies urgently tried to adjust, those still relying on manual AP were left behind and others worked to catch up by digitizing their invoices. But, digitization alone, often as Band-Aid solutions, doesn't cut it anymore; true AP automation uncovers deep insights and should be reimagined as strategic and user-friendly, and, ultimately, optimizes cash flow.
Here's why companies need to focus on transforming AP to improve cash flow.
Automation cannot come soon enough for AP departments
Time is a valuable resource – especially when it directly impacts cash flow – and spending time reviewing invoices, printing, signing and mailing checks leaves less time to focus on business strategy. Automating AP creates efficiencies by streamlining the invoice approval process and providing transparency in the payment flow to reduce risk, obtain better payment terms with vendors and deliver projects on time.
This added efficiency also gives increased visibility into end-to-end processes that affect cash flow and profitability -- how quickly invoices move through, the content of them, where they're going. The actual tasks of reading and checking invoices is perhaps the biggest bottleneck in the process; it's the reason why technology like robotic process automation (RPA) played such an early significant role in the automation of AP, followed by sophisticated data capture because bots lacked the critical document analysis skills needed for automation. Too often, companies that make small digital changes can break processes both immediately and down the road. You need to be able to focus on both end-to-end processes and identifying cost-saving improvements.
Additionally, improvements to your internal processes mean you can pay vendors and subcontractors securely, on time, every time, while adding precision to the payment processes, catching overcharges, billing errors and suspicious charges that even experienced humans can overlook.
How to build a business case for AP automation
The first and most important step of automating AP is developing a business case. In doing so, you'll be able to show decisions makers how automation will result in cost savings, time savings, efficiency, enhanced visibility, revenue growth and more.
Here are a few steps to follow:
· First, define and understand your needs. Determine the steps and processes of your AP that you would like to automate. With the use of process mining and advanced process discovery technology, frequent deviations from the desired process flow can be easily spotted. These valuable insights enable organizations to understand and re-engineer their process before automating it. Figure out your pain points and needs and back it with measurable data. Stakeholders will likely base their decisions on statistics, so this will only enhance your business case. Look at the greatest challenges your company faces with your processes, identify the benefits you're hoping to see and involve your team to help identify key AP process issues. Ask your team questions such as How many staff are dedicated to AP functions? How much of their time is dedicated to the process? What are common problems they encounter? How many full-time employees are involved in payments? How much time do they spend on payments weekly, monthly, and annually?
· Next, it's important to explore the potential ROI of your solution. Calculate the total costs of the project, from licensing and maintenance to support, then calculate the savings. Your savings will largely be based on what you found in your research phase and should include hard savings, like faster invoice processing time, lower invoice processing costs, fewer late payments and increasing employee productivity, and soft ones, like better vendor relationships.
· Finally, break down everything into quantifiable and tangible data for stakeholders to review. Showcase the calculations in a clear and concise manner while highlighting the major benefits of the solution you're proposing.
Choosing the right AP automation technology solution
Be prepared to investigate and interview potential AP automation solution vendors, which starts with the research and data you've conducted and collected. A successful provider will be able to truly understand your business, workflows, pain points and the improvements you want to make.
Look for modern solutions that connect people, processes and content and are easy for your team to use. Low-code or no-code solutions can make application development as easy as using Microsoft Word, so that the average business user can move projects forward without the extra cost and time of a specialist IT team. Newer no-code digital marketplaces even have pre-trained automation skills that you can buy and easy-to-use "drag-and-drop" features that apply AI to read and understand your documents such as invoices, purchase orders and receipts.
Reaping the ROI in AP automation
According to PYMNTS.com, businesses believe implementing automation could significantly improve their operations, particularly their B2B payments. A survey of 400 financial decision-makers showed many expect automation to earn a strong ROI for their organization. For instance, 84% of respondents believe B2B automation could reduce error rates, and 81% believe it could reduce costs.
Here are some of the benefits:
· It does more than lower costs. Those that process many invoices each year can save by minimizing the risks of human error or fraud, as both can result in financial and reputational damages while taking a lot of time to resolve. PYMNTS.com data shows that highly efficient AP departments implementing AP automation spend about 2.9 days processing invoices at a cost of approximately $2.18 per invoice. This translates to significant savings for those that process thousands of invoices annually.
· Creates more flexibility to restructure staff allocations. Companies embracing automation technologies can reassign workers to higher-value, revenue-generating tasks instead of needlessly wasting hours on things like manual data entry, approvals and check printing.
· Helps meet the expectation of "now." Today's customer can order almost any product or service from their phones, and that expectation is migrating to business-to-business, especially for payments. According to research from ABBYY, AP automation can allow businesses to process invoices 81% faster. It also leads to 12% fewer late payments and 30% less time responding to invoice inquiries.
· Make data-driven decisions. With automation, the AP team can access and work with a large volume of data. This data can then be used to identify process gaps and improve back-office functions, providing the AP team with the opportunity to support more strategic initiatives.
Many companies encounter common pitfalls when transitioning to AP automation, but even the most old-school payment teams can accelerate their processes. Reading invoices, and extracting and verifying information from them, is often the greatest bottleneck to gaining control over AP processes and positive cashflow. By using digital intelligence tools that provide transparency, follow process and help smart minds make sound decisions, AP automation helps payment professionals get out of reactive mode and get back valuable time to focus on the important stuff -- optimizing cash flow at the heart of every business.