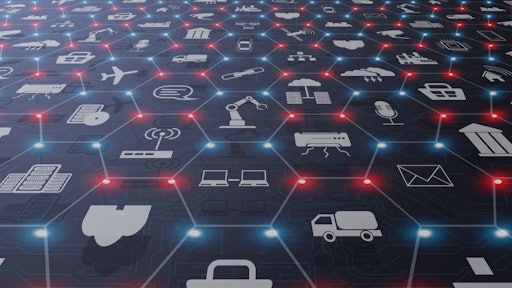 ZinetroN - stock.adobe.com
In today's world, the business community is growing to expect the tech-first solutions that are prevalent in their personal lives. A dynamic shift has created a data-centric culture, reliant on real-time feedback and meaningful insights. Unlike before, users in the supply chain sector expect to be empowered with constant access to unique insights on inventory levels, purchase patterns and projections.
Recent advances in the industrial supply chain have created a fully transparent and integrated ecosystem ripe with advanced analytics and meticulous cataloguing systems to improve spending transparency, lower costs and ensure consistent, superior performance. As the business world and a new, younger workforce grow accustomed to the modern luxuries of real-time data and interactive schematics, they are gradually discovering the ancillary benefits that safeguard quality assurance and inform imperative business decisions.
The decline of brick-and-mortar
In an increasingly digital world, consumers are turning to the internet to purchase supplies online. Over the years, transactions that were once conducted in person now occur in virtual environments, enabling people to quickly acquire products. Although the popularity of brick-and-mortar stores has been declining for years. The restrictions imposed by the Coronavirus disease (COVID-19) have only encouraged people to resort to e-commerce solutions as a safer, more efficient alternative for those under strict stay-at-home orders. During this period, online retailers have benefited from consumers reliance on e-commerce. A recent study indicates that consumers are 30.6% more likely to make their purchases online in 2020 than they were in 2019, showing significant changes in consumer preferences.
With e-commerce sales hitting unprecedented levels, consumers are reinforcing their desire for 24/7 accessibility, a larger range of products and individualized products and services. As a result, business professionals are adopting these preferences for their enterprises and straying away from brick-and-mortar storefronts and handshakes to secure critical inventory. Reliant on real-time feedback and meaningful insights, like consumers, the industrial sector is shying away from less convenient and transparent procurement methods. Managers are craving instant access to critical information to inform and expedite decision in an increasingly remote environment. Businesses are seeking the following benefits offered by e-commerce solutions:
· Convenience. Rapid, error-free procurement of critical parts are critical to keep operations running smoothly. New developments in industrial e-commerce offer interactive schematic diagrams and allow easy identification and ordering of complex parts, reducing returns and downtime.
· Real-time insights. Companies are demanding personalized customer support and insights into purchase behavior and consumption patterns. Leveraging leading-edge technology and best available data, enterprises can procure parts when needed to reduce costs and ensure rapid availability of products for customers. Emerging e-commerce solutions for procurement eliminate the tie-up of unnecessary capital in surplus inventory.
· Transparency. Novel advances in the supply chain are easing critical communication between field workers and management to create a fully transparent and integrated ecosystem with transparent pricing from a variety of manufacturers. Furthermore, companies can now evaluate product performance data based on in-field use for quality assurance purposes.
E-commerce applied in the field
Influenced by the conveniences offered to today's consumers, a dynamic shift is occurring among management teams at the world's most influential, industrial brands. Recently, the oil and gas industry has embraced the adoption of agile e-commerce solutions as it grapples with the impact of a depressed market and macroeconomic factors that crippled oil prices. The sector, which makes heavy use of technology in the field, has done little over the years to automate its supply chain. To overcome mounting challenges, the industry is quickly adopting groundbreaking digital innovation.
In recent months, there has been a significant infusion of capital and rapid adoption of these technologies by some of the world's most renowned industrial brands. Adopting this technology over outdated and sluggish procurement processes provides a detailed overview of all current spending and highlights immediate opportunities for savings with regards to the "rate of consumption" of all parts, supplies and services.
The energy sector is training a new era of tech-savvy decision makers who are rapidly adopting e-commerce in an increasingly digital world and tearing down the walls that have long separated the oil field workers from management teams at corporate offices, creating a fully transparent and integrated ecosystem that is unlike anything the industry has seen before.