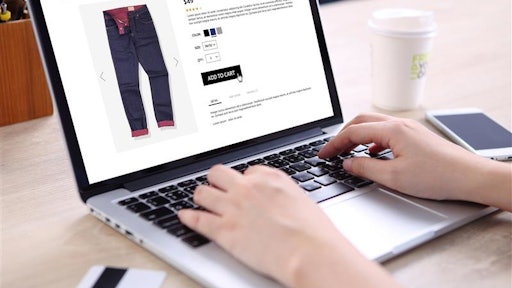 Vividz Foto - Adobe Stock
In 2019, before the e-commerce, pandemic-related boom of online sales, it was estimated that customer returns, when taking the cost of goods, labor, shipping, etc. into account, would cost e-tailers in the global economy $1 trillion over the next few years. With the meteoric rise of e-commerce in 2020, spurred on by the Coronavirus disease (COVID-19) pandemic, companies in industries disparately impacted by customer returns are going to be hit hard in Q1. In fact, for the 2020 holiday season, online holiday returns increased 41% when compared with last year.
When consumers buy online, they are simply more fickle. Supply chain planning must take this reality into consideration. In pre-pandemic times, the return rate for goods purchased online - estimated to be in excess of 30% of all online sales - was more than triple the return rate for goods purchased in brick-and-mortar stores. Buyer's remorse, fear of missing out, late deliveries, wrong picks and customers buying three pairs of leggings in different sizes to make sure the sizing is just right are justsome of the reasons online shoppers are more apt to return items.
Without the added stresses of a global pandemic, reverse logistics can be ugly and costly. Dealing with customer dissatisfaction, returns, shipping costs, customer service tickets, warehousing staging areas for returns and the costs associated with re-selling, discarding or repurposing those returned goods is a tedious and expensive process. When squeezed with increased shipping costs, labor shortages and increased warehouse costs, the need for efficiency becomes even more apparent.
Supply chain managers can tap into the following solutions to locate inefficiencies and reduce the sting of rejection that is caused by the inevitable slew of consumer returns.
General efficiency
Reducing costs and improving efficiencies within the reverse logistics process will be critical to address the sharply rising online shopping trend. This means supply chain executives should take a hard look at their data to see where costs can be reduced, whether that means renegotiating with shipping companies, analyzing worker efficiency or implementing new technology that moves workers and goods more seamlessly, etc. Small tweaks can be made easily which will boost productivity in the aggregate.
Adjusting return policies, free shipping policies and discounts
Depending on how a company handles its sales and returns, adjusting entrenched shipping and return policies can be an uncomfortable discussion. But, it is one that online retailers need to have with themselves, especially if the return rate for products is high.
Customers have expressed a clear preference for free shipping and liberal return policies when shopping online. Shifting long-standing policies could potentially mean improvements in reducing reverse logistics costs, but may also drastically impact the initial sale. It is a delicate balance that management will need to toy with in order to find the sweet spot. Recent reverse logistics studies indicate that offering discounts to customers on the verge of a return have a beneficial impact on return rates. All of these factors, whether individually or combined, have the potential to improve efficiency.
Outsourcing reverse logistics
Prior to the pandemic, we saw the emergence of a specialized industry dedicated exclusively to reverse logistics, in large part to address the significantly higher rate of online returns. These companies implemented centralized drop-off points and are able to take advantage of savings of close to 25% as a result of outsourcing the sorting process, as well as bulk shipping savings.
Automation
The labor market in warehousing has been strained, particularly in the era of COVID-19. Automated industrial robots promise to fill that gap.
Unfortunately, the perfect "reverse logistics return bot" that will automatically solve everyone's reverse logistics woes has not yet been engineered. But, there are some automated solutions that will play a role in streamlining supply chain efficiency, while keeping human workers safer in the coming year, as we all await the vaccine rollout. Robots are helping to lift heavy materials, sort objects, and transport returns to centralized locations to assist their human counterparts in improving efficiency.
While robotic automation has the potential to reduce costs and improve efficiency in the reverse logistics process down the road, especially as sorting and processing capabilities become more refined, there are steps companies can take right now to begin improving efficiency and dealing with the sharp impact caused by increased online sales upon reverse logistics operations.