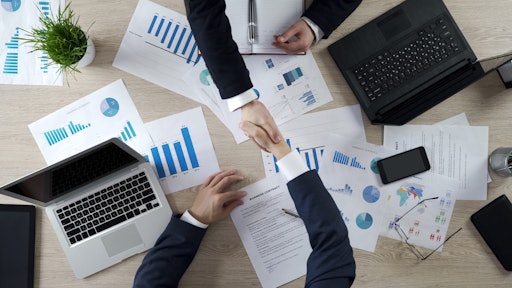 Motortion
The process of procuring raw materials, goods and services for a business has been around for ages. As company operations have grown in complexity – global supply chains, multiple product lines, regional market strategies and more – the role of the procurement function within the organization has changed enormously.
Procurement has shifted from a tactical, cost saving exercise to a strategic hub with the ability to influence the effectiveness of a wide range of corporate initiatives – product innovation and quality, compliance mandates, corporate social responsibility programs and diversity and inclusion, to name a few. And, most recently, during the ongoing Coronavirus disease (COVID-19) pandemic, a case can be made that the task of ensuring the very survival of the organization has fallen on the shoulders of the procurement team.
2021 will bring even more changes and opportunities for the function. Procurement and supply chain professionals are in a prime position to leverage technology and automation to increase agility, think bigger and act even more strategically to guide their organizations through whatever comes next.
Oh, the changes we've seen.
Over the past 25 years, everything about procurement has changed.
The function's role. Before the internet, procurement's role was focused on commodities and built around paper catalogs and fax-based orders. Commodity managers were experts in their domains, and skilled at building relationships with the suppliers in those areas. While domain expertise remains key, the skills necessary to succeed in the field have broadened to include demonstrated acumen in critical thinking, problem-solving, process innovation, business ethics and building collaborative partnerships with suppliers, well beyond the transactional nature of days gone by. Over the years, as businesses have increasingly outsourced certain activities to focus on core strengths, procurement has gained even greater responsibility and a more powerful role within the organization.
The core process. "Purchasing" has broken down over time into upstream and downstream sub-processes – strategic sourcing, supplier management, contract management -- reflecting the recognition of the strategic value the process delivered to the organization. More than ensuring raw materials are on-site to fuel production, paper is available for copiers and more, the procurement process today is much more strategic. In many ways, it's the linchpin to ensuring that metrics of green initiatives and supplier diversity efforts are met, compliance rules are enforced, design innovation is manifested, the next great product is created and more.
Technology as the foundation. The advent of the internet and email in the 1990s enabled the procurement function to start breaking free of onerous paper-intensive, manual processes. Early models moved catalogs online, and as websites quickly became more sophisticated, buyers could see helpful features like performance data, product comparisons and even what competitors were buying. When e-sourcing came about in the late 1990s, which enabled online auctions, improved speed and accuracy and gave buyers unprecedented ability to control cost, quality and delivery. Today, innovations in automation are poised to move procurement to the next level – making it an even stronger engine for performance excellence.
Autonomous procurement will unlock procurement's future potential
So, what's next for the procurement function? Just as Industry 4.0 is changing manufacturing with machines that can do the work, monitor and report on everything from productivity and quality metrics to the need for scheduled maintenance, so too, can automation and intelligence add value for the procurement function. Automation eliminates routine work, and subsequently, human error. Teams are freed up to focus on higher value, strategic work, such as market analysis, supply chain redesign and process innovation.
Whether an organization is already actively adopting the technology, or just starting on its journey, there are tangible benefits at every phase of autonomous procurement. This fully frictionless and efficient commerce benefits buyers and sellers alike and provides an increasingly satisfying experience and opportunities for continuous improvement.
There are four critical and buildable steps to autonomous procurement:
1. Automated procurement. All aspects of procurement are digitized. Systems automate repetitive and standardized tasks based on human defined rules, and guide core processes including onboarding, opportunity assessments, and populating contracts with award data.
2. Augmented procurement. Systems learn from human feedback and provide better insights and recommendations over time on more than one task. From deciding the best overall catalog item when there are multiple contracts, providing risk assessments on purchase orders, or identifying low-risk finance options, this phase is critical in guiding procurement decisions.
3. Intelligent procurement. Systems confidently mimic the performance of humans based on previous, similar decisions the organization has made, and only raise situations that truly require human attention. By automating as many processes as possible – invoicing, inventory replenishment, sourcing for common and non-strategic categories -- procurement has more time to focus on value-add work.
4. Autonomous procurement. Systems learn and adapt to new tasks and situations just as a human expert would, without having to create an exception for human review. Everything from real-time negotiations and supplier selection through payment approval can be automated, freeing teams up even more to identify new opportunities.
If we have learned anything in the past few decades, it is that change is an essential part of the procurement function. What is most important to remember is that evolving brings opportunity. Organizations ask a lot of the procurement function, and as today's uncertainty appears to be the normal state of affairs for the foreseeable future, they will ask more. Procurement will rise to the occasion, leveraging technology in the right ways to be even more strategic, help drive corporate agendas and serve the needs of society.
Technology has played a key role in the evolution of procurement, and it will again. We're already seeing artificial intelligence-driven procurement create new opportunities for both buyers and sellers and create mutually beneficial outcomes. From automatic bid scoring, configuration of sourcing events and identification of new competitive bid scenarios, to easy management of events with multiple dimensions and stakeholder preferences, the technology is enabling more suppliers to get in on the action, and helping buying teams make better decisions, gain clearer oversight, open up capacity, drive faster cycle times and more.