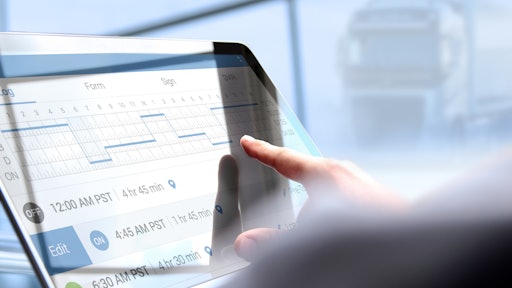 Saklakova - Adobe Stock
As we move through the myriad of 2020 supply chain disruptions, we understand that procurement has a supplier data problem, the side effects of which are costly and far reaching. The solution to this problem is investing time and resources to make sure that procurement teams are empowered by a cleansed, harmonized and enriched data foundation. However, some enterprises are hesitant to begin investing in trusted supplier data, perhaps because the benefits aren't always immediately obvious.
The other reason that supplier data has been an issue is because many procurement teams believe that achieving completely accurate supplier data is almost impossible, because for many years it actually was. Recently, however, artificial intelligence and machine learning-powered solutions have entered the market, and have revolutionized the way supplier data can be improved and leveraged to achieve a long list of powerful business outcomes.
What is meant by supplier data?
Commonly, when we talk about supplier data, many procurement teams take this to mean specifically spend data. Spend data is more readily available and dollars are tracked more frequently than other items. However, prioritizing spend data is a missed opportunity to create a value-added procurement strategy. If the organizing principle of your data foundation is spend data, then your strategy revolves around spend control, as opposed to value creation and risk management.
By prioritizing supplier records, and always ensuring confidence in data that is dynamic, agile and automatically updated, you can create a future-proof procurement strategy that is rooted in a deep understanding of who your suppliers are, what your relationships are with them and where the opportunities for innovation and expansion can take your business forward.
How do you quantify the ROI of good data?
We can begin to understand and quantify the ROI of good supplier data by looking at where bad data causes losses, juxtaposed with the numerous outcomes of good data.
In a Tealbook study, 67% of surveyed procurement organizations reported financial loss attributed to bad data. Participants also correlated poor data to wasted time, damaged supplier relationships and unhappy customers.
Every organization bears the burden of poor data management differently. In some cases, it's as tangible as hemorrhaging dollars and time, in others, it's more subtle, resulting in strains on IT departments that aren't equipped to control and govern supplier data, costly rework and frustration felt by a procurement team that's forced to be reactive instead of proactive. Most notably, poor data impacts the organization's investment, and results in a messy technology stack that keeps data siloed and less than optimized.
The outcomes of good data
Instead of accepting these pain points as the status quo, consider the potential of what good data can do to transform your procurement strategy. Even though spend data shouldn't be the guiding principle of governing your supplier data, spend management can still be a high priority where positive outcomes can be seen. By having clear visibility into the offerings of current and potential suppliers, you'll experience improved cycle times for finding and qualifying new suppliers, reduced onboarding times for compliant suppliers and seeking out competitors to your current supplier base that can drive reduced costs
In 2020, we've seen a unique instance of supply chain disruptions from the effects of the Coronavirus disease (COVID-19) pandemic. Yet, good supplier data allows you to stay agile in the face of critical interruptions, even when the stakes are high. When data is agile and transparent, the information can easily be used to discover and qualify similar suppliers and also help enterprises pivot quickly after disruptions by rapidly identifying what's needed from alternate suppliers. A foundation of good supplier data provides a single source of truth for information about your suppliers. This data can eliminate duplicates and incomplete supplier information from your vendor master and identify oversaturated vendor categories.
Despite being an historic procurement problem, solutions now exist to ensure that supplier data is governed by a standard of clean, enriched information. An investment in a dynamic data foundation can lead to successful business outcomes that quickly contribute to cost savings, risk management, and increased operational efficiency. In short, better ROI is an opportunity all enterprises should embrace.