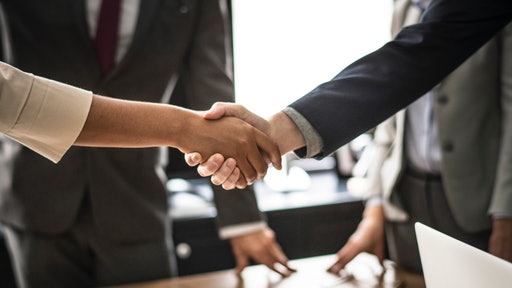 Pexels
Overseas production used to guarantee savings. Unfortunately, that's no longer the case. Rising foreign labor costs, increased costs and risks in logistics, and overall global uncertainty are all contributing to a sea change in global sourcing.
To adapt to these economic changes, successful companies must re-evaluate their global sourcing value chain.
The shifting manufacturing landscape
North American manufacturing steadily declined for over 40 years. Companies reduced costs by shifting production offshore, mostly driven by the low cost of labor in Asia.
But, this is changing. Several issues are prompting sourcing professionals to take a closer look at their strategies:
Rising labor costs in Asia
Technological advancements
Disruptions from regional and global crises
Changing political climates with uncertain trade policies
Many companies are finding it more efficient to bring large portions of their manufacturing back to North America. Increased domestic competition will drive innovation and process improvements—changes that will benefit our manufacturing sector for decades to come.
But challenges remain. Decades of offshoring have taken their toll on our production capabilities. Manufacturers, particularly those in advanced industries, are having a hard time finding skilled labor. And, an aging workforce will only widen the skills gap.
Measuring the cost of change
Cheap labor was the driving force behind offshore manufacturing. Countries in Asia became the world's factories by offering an economic alternative to production in North America.
But, the math has changed.
The Chinese economy has evolved over the last decades, driven in part by the influx of manufacturing from North America. China's economic growth has led to better representation and rising wages for Chinese workers, eroding the "cheap labor" competitive advantage. From 2008 through 2018, average worker wage growth in China grew 22%. In 2017 alone, emerging market wages grew over 10 times faster than wages in G20 countries.
Sourcing strategies must consider the costs and risks associated with:
Shipping and freight
Warehousing
Potential shipping delays
Capital tied up in safety or obsolete stock
As a result, more North American companies are transitioning away from offshore manufacturing. This isn't a short-term reaction to labor costs, but a long-term strategy to build a more competitive supply chain and mitigate risk.
The culture of change
Trade wars and tariffs, political wrangling, environmental impact, unforeseen global health events—the number of external factors impacting your supply chain are only increasing.
Some businesses are reconsidering the location of their operations to help adapt. According to research conducted by the American Chamber of Commerce in China, approximately 39.7% of American companies surveyed are either considering relocating or have already relocated their manufacturing facilities outside of China. Though only 6% have identified the United States as their new hub for manufacturing, that number is likely to increase.
Made in North America: The challenges facing domestic manufacturing
Research by The McKinsey Global Institute concluded that U.S. manufacturing could create an economic windfall worth $530 billion by 2025. The report also cautions that the sector will need to address issues currently holding it back.
Mind the skills gap
There's a growing skills gap in North America. Current estimates suggest as many as 2.4 million manufacturing jobs may go unfilled between now and 2028. This shortage is likely to have the greatest impact on high-skill sectors like aerospace, defense and medical.
That gap will widen as more workers retire. Current estimates suggest that 10% of the industry's workforce will retire over the next five years.
Organizations will need to invest heavily to train the next generation of workers, collectively footing a $26.2 billion-a-year bill in the process. In the meantime, the scarcity of qualified workers means that competition for highly-skilled manufacturing professionals will be fierce.
The changing role of technology
There are now more ways than ever to manufacture a part, and a broader range of materials to choose from. With this growth comes an ever-expanding knowledge base of capabilities, software tools, material properties, specialties and dependencies related to materials, processes and machinery. Keeping pace with the continuous improvements to hardware, firmware, software and best practices can be daunting.
Modest in-house machining capabilities with a single 5-axis mill can cost over $350,000 per year—before making your first part. A large-scale machine shop, with five 5-axis mills, two 3-axis mills and two lathes with live tooling, can cost upwards of $2,000,000 annually to operate. Just over half of that goes into capital expenses, including the machines and the space to set up the operation.
High operational costs coupled with rapidly changing technology rightly deter many organizations from bringing manufacturing in-house.
Manufacturing-as-a-Service (MaaS)
MaaS combines external manufacturing engineers, outsourced production and just-in-time (JIT) inventory management to reduce the time and cost needed for production. MaaS helps companies of all sizes scale their production, accelerate product development, and successfully bring new products to market.
Because MaaS vendors work with hundreds of clients, they are able to maximize the return on their own capital equipment investments, while still offering services at a lower cost than an in-house operation. They can invest in the training, technology, certifications, and continuous improvements needed to retain talent and stay on the cutting edge of the industry.
MaaS partners offer their clients the best of both worlds—well designed products that are efficient to manufacture and source.
The benefits of MaaS
Faster cycle times. Domestic production turnaround is far faster than with overseas manufacturing. Rapid prototyping dramatically reduces cycle times, helping you get to market quicker.
Higher quality. MaaS providers leverage state-of-the-art equipment, the ability to scale production, access to top talent and ongoing training to ensure higher quality than with in-house manufacturing. They're also better able to invest in cutting edge technology focused on quality and efficiency.
Lower costs. MaaS providers are able to manage their capacity to ensure a steady stream of projects running across multiple shifts. This helps maximize efficiency and spread out capital expenses.
JIT manufacturing. With JIT inventory management, MaaS providers reduce excess inventory by producing goods as they're needed. JIT is lean, low risk, and eco-friendly. It also keeps production runs short and helps organizations preserve more capital to invest elsewhere.
Custom built for complex products. For technical parts with complex specifications, or parts with multiple iterations over the course of the product lifecycle, domestic production provides far greater flexibility and efficiency.
The future of manufacturing
The manufacturing landscape is changing. There's no denying that domestic manufacturing is poised for major growth over the next decade. Navigating this changing landscape will require new ways of working, and finding partners who can help you plot a course to success.