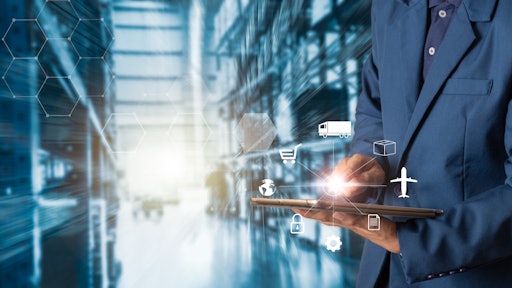 Getty Images
Disruptions to supply chain caused by the Coronavirus disease (COVID-19) were unpredictable and devastating, drawing attention to how critical supply chains are to sustaining business success and daily operations. Unfortunately, the pandemic has also underscored how vulnerable supply chains are to sudden adversity.
According to Accenture, 94% of Fortune 1000 companies are experiencing supply chain disruptions due to the pandemic. In studying the companies that have proven better prepared to endure the crisis, we can reflect on the most effective strategies that enterprises can pursue to remain resilient to Black Swan events like COVID-19.
When developing strategies to bolster resilience, there are four essential steps that enterprises should consider so they can respond and react with flexibility to continued supply chain disruption.
Step 1: Connectivity and digitization
Advancing connectivity with supply chain partners and digitizing information to generate a single version of the truth guarantees that enterprises can inform and cooperate with their entire supply chains to respond in unison. Organizations that connect their supply chain partners into a multi-enterprise business network can have access to real-time information, rapid access to capital, and enhanced shipment visibility. For example, suppliers may need to explore alternative delivery lanes and approaches. Other suppliers can proactively help if a group of key component suppliers are disturbed by the pandemic. Carriers can verify the best method for rearranging their shipping containers and fleets based on early notification of such roadblocks.
Step 2: End-to-end visibility
End-to-end visibility, which offers insight into every aspect impacting inventory in the supply chain, is critical to resiliency. It includes enterprise-level demand forecasts and purchase orders, cooperation with suppliers to ensure that availability and capacity needs are met and connected or "single-instance" applications of enterprise resource planning systems (ERPs). This visibility also covers warehouse management across your distribution network, transportation tracking and visibility, in-house and out-sourced production and final delivery and settlement.
Each component process affects other areas of the supply chain. For example, a supplier not paid in a timely manner can be problematic for cash flow, hindering the execution of future orders. Likewise, inaccurate forecasts could result in the unsound setup of the manufacturing line and render a supplier unable to provide the required products. Having holistic, yet specialized, visibility and control will help enterprises accurately and quickly identify potential issues and rapidly respond to disruptive events.
Step 3: Collaboration across partners
The need for connectivity across all supply chain partners is so they can share data across the network and leverage embedded collaboration tools to improve decision making.
Effective collaboration with partners is critical to supply chain resiliency. Collaboration involves three key factors—connectivity, co-dependence and trust. Trust remains an extremely difficult concept to achieve, with supply chains operating as key points of market competition. The best customers and the best suppliers are highly sought-after, so establishing a relationship of trust and mutual respect for the others' success is essential.
Early sharing of forecasts and orders is a best practice, irrespective of whether volatility exists. When facing a crisis like COVID-19, the ability and readiness to communicate changes and insights, early, goes far to ensuring loyalty, trust and the continued shared success you instituted prior to periods of disruption. This is magnified even further today, with various supply chains having critical capabilities concentrated within small geographies or markets. It's imperative to determine collaborative relationships during the good times so that when a crisis arises, supply chain partners trust each other to offer early visibility.
Step 4: Institutional learning from previous setbacks
The most resilient enterprises view every challenge as an opportunity to learn. They investigate every mistake, from quality mishaps to missed deliveries, to identify and eliminate core causes. These companies also anticipate potential errors and craft recovery plans well in advance. This discipline ensures that when an unpredictable disruption occurs, the company is prepared to employ a contingency plan, early, and ease the potential impact.
By putting this mentality to good use in prosperous times, resilient businesses learn to orchestrate the flow of goods and recover smoothly from disruptions, minor or major.
Supply chain management is intricated work, even during the best of times. Navigating through crises adds an additional layer of complexity and challenge. However, through discipline, hard work, and robust planning, businesses can overcome this time of great uncertainty and set themselves up to be flexible and resilient to any disruptions the market might present.