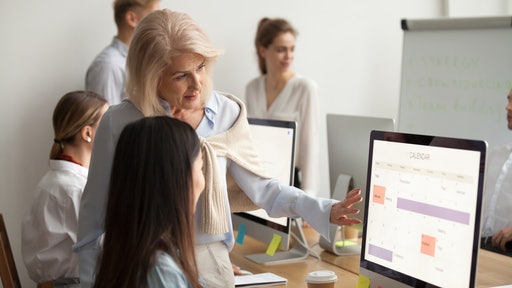 Getty Images
In Q1 of 2020, Proxima commissioned WBR Insights to survey 200 CPOs, heads of procurement and those of a similar standing.
Respondents worked in financial services (banking and insurance), fast-moving consumer goods, retail, technology, telecommunications and travel.
Digital continues to be one of the hot topics for procurement functions in 2020.
Research suggests a rise in "customer-centric" thinking with respondents valuing customer satisfaction as a key performance indicator and customer-centric design as the No. 1 factor behind successful transformation delivery. Despite this recognition, a worrying number expect their customers to judge procurement transformation as a failure.
Research also found that half of all respondents encountered some form of stakeholder or executive buy-in challenge when taking the first steps in "going digital." Selling the vision/business case to the C-Suite, at 27% was the most commonly faced challenge. Furthermore, 23% pointed to challenges gaining stakeholder buy-in. This is hardly surprising when only 15% feel that they can easily articulate the benefits of digital transformation to their organization.
The research further indicates that, articulating the plan or the benefits thereof, is a big sticking point. In total, 85% were having some sort of problem constructing the compelling case for change. Stepping back to consider the role of procurement, it is one of the few functions that has the potential to touch all parts of the organization.
Overall, respondents felt that they were either well on their way (23%) or were already seen as a value-adding function by their stakeholders (32%). However, one-third (33%) saw the need to reposition, but were unsure of where to start.
The most common objective for digital transformation either undertaken or being undertaken within procurement is the improvement of decision-making (38%). Procurement leaders are primarily looking to digital to give their teams better data and insight, rather than reduce costs or drive internal operating efficiencies.
In fact, the majority of respondents are cautiously optimistic about the success of their digital transformations, 68% expect their program to meet or exceed corporate expectations, an outcome that is mirrored when the same question is posed at a customer expectation level. With digital having permeated further than ever before, we have more experience available to us and more perspective on the successes and mistakes of the past.
The vendor strategy is now as likely to be best of breed, with 20% opting to self-deliver and 30% preferring to use a service integrator to knit together best of breed solutions. This is an important shift that has largely been driven by the growth of highly customer-centric and feature rich niche solutions appearing in the procuretech space. These often offer buyers deeper, more customized functionality that solve specific problems, as well as fast and flexible on-boarding. Size and complexity of business may play a role here. For some, the "legacy" platform approach still makes operational and commercial sense, but it is often no longer a clear-cut choice. In the market, platforms are racing to improve functionality, experience and interoperability.
For a long time, the key sales message in procuretech was "connectivity of systems." Today, that appears to be "connectivity of data." Over the next 5 years, 63% of respondents were planning to invest mostly in either niche solutions or internally developed applications favoring these over platform solutions. This trend should not be interpreted as daunting; rather it points toward a greater ability to quickly segment and solve procurement and stakeholder challenges one at a time. It should encourage action rather than apathy.
The need to start is not going away, and the market will not become any less complex in the short-term. CPOs now have impetus and options available. It is an exciting time for digital procurement and an exciting future for those that take action now.