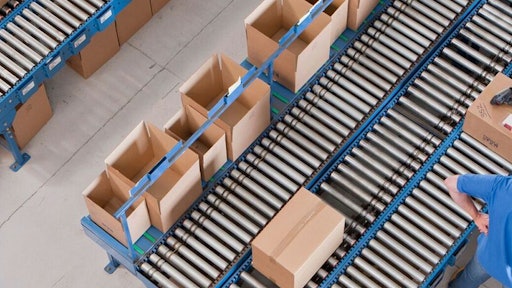 Today's consumers want products with the latest innovations customized to their needs. And they want them now. Procurement plays an important role in bringing these products to market quickly. But it isn't an easy task.
All too often, procurement is asked to obtain cost details of the components within a bill of material (BOM) only after engineering has decided upon the final product design. And upon digging in, they find that the design is too expensive and send the engineers back to the drawing board. This not only causes frustration, but delays in bringing the product to market.
Innovations Are Changing the Game
In an ideal world, procurement would be involved in the design process from the outset. This way, they could advise on a variety of factors that not only impact the final product cost, but quality, supply availability, product component rationalization and product innovation. The reality is, many organizations are hamstrung by disconnected and manual processes that make such collaboration difficult. But they don't need to be.
A new breed of solutions to digitize the direct materials supply chain is fast emerging. And they are changing the game when it comes to sourcing direct materials, fueling a more simple, open and smart way to manage the entire process from end to end.
Collaboration Hubs in the Cloud
Leveraging the convenience and agility of the cloud and connectivity of business networks, such solutions link the systems, information, people and processes procurement needs to source the right materials from the right suppliers at the right time with greater simplicity, efficiency and speed than ever.
For instance, by integrating product lifecycle management (PLM) solutions and procurement systems, they can automate the process of sending BOMs created in PLM directly to the sourcing solution, ensuring that all the component cost, supply availability and supplier information procurement needs to accurately plan, forecast and buy is available to them.
They can also serve as a collaboration hub for the many interactions that need to take place throughout this process both internally and with external suppliers, such as managing iterations with product design and engineering along with subsequent changes to BOM structure.
Contracts Straight from ERP
Once a final product design has been determined, the sourcing team can use collaborative negotiation functionality to award contracts to selected suppliers. And of critical importance, they can ensure that these contracts find their way to the enterprise resource planning (ERP) system along with all of their associated master data. Why is this so critical?
Because the process of buying direct materials is typically driven from the ERP system as part of materials requirements planning (MRP). MRP determines the quantity of a given product that is going to be built and, in turn, the quantity of components or inputs that go into the production process. Sometimes these components or inputs come from existing stock, but invariably, a purchase order (PO) needs to be raised to buy the components from the relevant supplier at the contracted price.
By integrating the contract from the sourcing process with the ERP system, procurement can create an accurate source of supply record that can be used to ensure that POs are raised with the right suppliers at the right prices. These POs can then be automatically sent, directly from the ERP system, to suppliers who can access them in their own ERP systems as sales orders, and quickly and easily send order confirmations, advance ship notices and invoices free from the errors that often result from manual processes.
The net-net of this digitization? Aside from the savings, efficiencies and compliance that procurement is expected to deliver, it can speed the delivery of new products. And in today's fast-moving world where real-time is no longer enough, this could be the difference between being today's must-have item and yesterday's news …
Tony Harris is global vice president and general manager, Direct Procurement Solutions, SAP Ariba. He has over 20 years of experience across both finance and IT, and has spent the last 12 years focused on the procurement solutions sector. In his current role, Harris is responsible for the strategy, go-to-market and commercial success of SAP Ariba solutions for the direct spend category. He was named a Pro to Know in 2013 by Supply & Demand Chain Executive.
DISCOVER AND FOLLOW
Learn More about Digital Procurement
Explore Some Case Studies
Follow Tony Harris on LinkedIn
CASE STUDY:
National DCP Transforms Direct Materials Sourcing with
SAP Ariba
Supply chain management company leverages cloud-based applications to fuel efficient digital process that increases productivity, lowers sustainable costs
Transformation can be defined in many ways. But for National DCP (NDCP), it means one thing: driving innovation on a massive scale across systems and processes to deliver tangible results. With the help of SAP Ariba, the $2 billion supply chain management company serving the franchisees of Dunkin' Donuts, is doing just this. Leveraging SAP Ariba's market-leading cloud-based applications alongside its SAP ERP system, NDCP is fueling an efficient digital process for sourcing direct materials that is transforming its operations, and improving both its top and bottom lines.
"When it comes to direct materials, procurement isn't just about buying things at the best prices, but collaborating in new, more efficient ways that create value," said Darrell Riekena, chief information officer/chief operating officer at National DCP. "To do this requires best-in-class solutions that go beyond simply automating tasks to connect stakeholders and systems across functions, divisions and geographies."
NDCP is no stranger to forging such connections. The cooperative was formed in 2012 through the merger of five operating companies, each with their own technologies and ways of operating. To achieve its business goals, NDCP knew it would need to standardize things. So it launched Project Freshstart, a comprehensive, digital transformation initiative that involved changing every system and process that supported its business.
"This was an unprecedented amount of change," Riekena recalls. "But it was the fastest way to accelerate our business."
To enact this change with as little disruption as possible, NDCP turned to the cloud. And with support from its partner Deloitte Consulting, the company began implementing solutions from SAP Ariba alongside its SAP ERP system. The result? Seamless integration of its operations to source product, transact orders and manage inventory and financials.
"Direct materials procurement isn't a series of discrete tasks, but a connected process that involves tight integration of people, information and processes," said Tony Harris, general manager, Direct Procurement Solutions, SAP Ariba. "As innovative organizations like NDCP recognize, the only way to effectively manage this process is through end-to-end, network-based solutions that are enterprise strong, yet consumer simple, and power new ways of thinking and operating that create an advantage."
SAP Ariba provides a simple, smart and open way to drive an efficient digital supply chain, connecting all systems, processes and spend through a powerful global platform—the Ariba Network. Using the cloud-based applications and services delivered on the network, companies can simplify collaboration with their trading partners, make smarter business decisions and extend their collaborations across the entire source-to-pay process.
To learn more about SAP Ariba's offerings and the transformation it is driving, visit http://www.ariba.com/