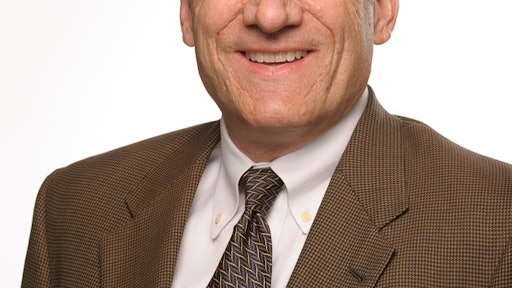 While some companies operating solely in the U.S. are grasping a hold of transportation visibility and freight process management, many companies that work on a global scale are struggling to achieve true freight process management visibility. Among the causes are trade management including import/export compliance restrictions, the high cost of business intelligence, and the confusing nature of working with and managing disparate technology systems among various global locations. Tracking global commerce activity across the entire transportation lifecycle—including planning, execution and settlement—is key for businesses to thrive on a global level. Certainly state-of-the-art transportation management systems (TMS) help achieve visibility, but advanced freight audit and payment processes are also vital toward obtaining optimal results.
In order to achieve global freight process management success, businesses need to understand the people, processes and system integrations necessary to compete in today's global marketplace. Here are three keys to achieving this in the most cost-effective and efficient way.
1. Gain Visibility into Normalized/Refined Data across the Entire Transportation Network
Businesses need to understand the size and scope of their transportation networks. Knowing what is happening across an organization becomes more difficult when there are disparate operational and cultural systems that lead to disconnect. Two issues make this more challenging. First, companies moving freight globally often are large enough to acquire other companies with other systems. These larger conglomerates have their hands full integrating platforms in order to communicate internally. Some work off of a uniform enterprise resource planning (ERP) platform, but few are using a single TMS. Second, it can be challenging to access and understand the various languages, city-naming conventions and currencies used by various vendors. Let us say one company that primarily does business in Europe and Asia acquires a company that does business in Africa and South America. A difficult business integration is made more complex due to language and currency barriers.
Businesses have two options to gain visibility across their global transportation network. The first is to integrate all of the disparate systems used by the company and its vendors/partners, which usually comes along with a large price tag and a long timeline for completion. The second, and often preferred, option is to invest in a solution that delivers widespread supply chain visibility, such as a trading partner management (TPM) platform. The system should take orders and data in any format from any number of systems, and readily translate and communicate between technologies with ease.
2. Understand and Act on Compliance and Regulatory Rules Country by Country
Beyond currencies and languages, countries have their own unique set of rules for importing and exporting. Unfortunately, these compliance and regulatory parameters change regularly, depending on the country. As tax authorities are under more and more pressure to bring revenue to their countries, new and revised requirements are being put in place. For example, some countries require specific documentation to show that certain export regulations were followed. So not only do companies need to follow all of the rules, but they must also have the proper documentation proving they have done so and keep that documentation for a required period of time.
Sure, executives could learn the rules and regulations as they go, but the amount of time that needs to be invested—especially when working with multiple countries—is substantial and, to reiterate, the rules are constantly changing. For many businesses, hiring an industry expert makes the most sense, ensuring that all rules and regulations are followed, without a massive investment of internal time and talent. Hiring outside expertise also removes the risk of an internal team misunderstanding or skipping a step, sending them back to square one and wasting valuable time.
3. Be Able to Communicate Both Electronically and via Paper-Based Documents
When conducting business on a global level, there is no standard when it comes to the format for sending and saving information. While electronic communication is commonplace in the U.S., it is not standard practice in many countries or with many smaller vendors. That said, it is the norm for global integrated carriers. Many in the industry are still working toward a paperless global supply chain, but it may be some time before that is achieved.
Businesses looking to communicate within multiple countries and with multiple vendors need the agility to quickly communicate and adapt. Software that enables the rapid transfer of both electronic and paper-based documents enables these business goals. The best software can refine and normalize data from disparate systems to gain efficiency within global supply chain audit and payment. It should also allow for multiple document formats, not just PDFs. The ability to save these types of documents for future audits is also key.
Once companies are able to master these three steps with the help of industry experts, their global freight process management and compliance efficiency will improve, and both import and export will become simpler and more profitable.