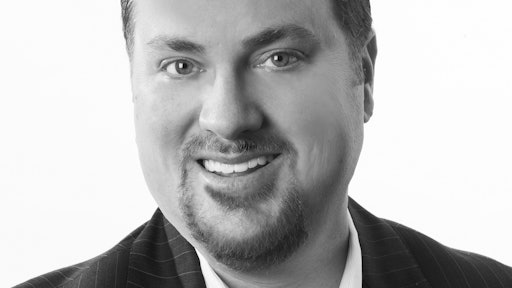 Supply chain is the second largest spend for health systems and growing. To contain rising costs, most integrated delivery networks (IDNs) are implementing cost containment strategies and initiatives. Of all the opportunities available to gain control of supply chain spend, increasing contract compliance rates should top the list, yet it is frequently overlooked. The average IDN is leaving millions of dollars in volume discounts and rebates on the table due to lack of compliance. It's time to stop the fiscal rupture.
Automate Manual Processes
Many traditional hospital purchasing and compliance processes are extremely labor-intensive. The reasons are that paper-based invoices and disparate data sources cause frequent errors, and make it difficult to manage vendors and contracts efficiently and effectively based upon real-time purchasing data, which ultimately increases health system cost and risk. It stands to reason that if you have little—much less real-time—visibility into what you're buying and you can't match purchases back to their contracts, your negotiated contracts don't get executed properly, your requesters can't easily find items and your invoice exceptions spike.
The good news is that hospital purchasing is finally coming of age, enabling better cost control. With the advanced e-procurement solutions available today, hospitals are now able to automate any remaining manual purchasing and requisition processes, enabling better integration of sourcing and requestor information.
Influence Purchases
When requestors log on to your ordering system to shop for products and make a purchase, they should only see items for which you have negotiated the best price. This may sound intuitive, but it's not how purchasing works in most hospitals today because of the complexity of the supply chain. As a result, systems are unable to direct spend to one vendor over another in the interest of meeting contract terms, such as minimum order requirements. Look for a content management system that specifically allows you to drive contract-compliant information directly to users. Every decision a requestor makes needs to be influenced at the point of requisition and then validated at the transaction level to ensure the desired cost-saving results are achieved.
Better Leverage Existing Technology Assets
Whatever technology you use to better manage contract compliance, it must be quick and easy to implement and easy to use. Look for solutions that not only integrate into your existing information technology (IT) infrastructure—requiring very minimal IT work—but also extend the functionality of it. Look for key features such as: filtering contracted item content to the individual user or department, viewing item images, storing extended item attributes, leveraging complex search algorithms to easily locate the correct item(s), and replacement/recall/product conversion notifications and workflow, just to name a few.
Improve User Experience
Beware of outdated search functions in your procurement system. It should be as easy for your requestors to locate and order medical supplies in your procurement system as it is for them to find their favorite brand of socks on Amazon.com. If that's not a reality today, it's time to upgrade your search functionality in your procurement system. Doing so mitigates the risk of the wrong products being ordered and also improves the user experience. You can't afford for your staff to lose valuable time searching for the right products when they should be focusing on patient care.
Adopt a Shared-Risk Program
An important message for your supply chain technology vendors: Don't waste my time. Don't waste my money. And don't promise results you can't deliver. Ask your vendors for shared accountability to reach your target rates for contract compliance. Look for vendors with performance-based fee structures in which they don't get paid unless they deliver mutually agreed-upon results for your health system. The last thing health systems need are more expensive solutions that take a lot of time to implement and don't deliver results.
Michael DeLuca, named a Supply & Demand Chain Executive Pro to Know in 2009, is executive vice president of technology and client services for Prodigo Solutions, a healthcare supply chain solutions company helping hospitals gain control of supply chain spend through contract compliance and automation. For more information, please visit ProdigoSolutions.com