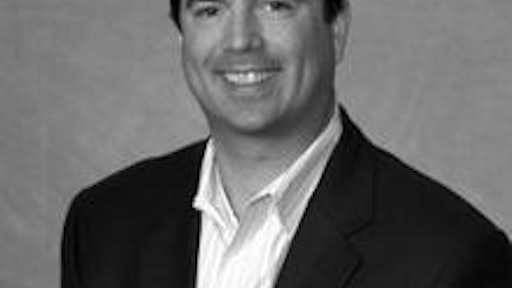 Information flows quicker and easier than it ever did before. Long gone are the days when we heard about yesterday's news in the morning paper. Asking someone for directions seems like a quaint ritual of our parents. Asking a hotel concierge for dining recommendations feels like a chore.
In 2014, there were over 5 billion mobile phone users. There are almost 1.5 billion people using Facebook on a monthly basis and 800 million of them access Facebook on a mobile device on a daily basis. It is this type of access and connectivity that is forever changing our expectations about information. We expect information to be instantly available and we expect related services to be on demand.
For example, let's look at how Foursquare can help me in a city I've never been to before. Once I open the app, it instantly knows where I am. Based on my location, my prior dining experiences and food interests, along with recommendations from millions of others, Foursquare instantly makes recommendations on where I should eat. Once I pick a place, by one tap, I can make a reservation and another tap have an Uber car waiting for me when I walk out the door. The entirety of that transaction takes less than 2 minutes.
Now let's talk about the transparency associated with that decision. With a tap, I can see if the establishment has any health department violations, get access to menu prices and see tons of customer reviews. I can even get a rating on the driver who will be picking me up.
This experience is the bar that is now set for the consumer today and it is spilling into the retail experience. If I can get a rating on my car service driver in an instant before I get in the car, why can't I know what country the strawberries that went in to my jam came from? If I can see health code violations with a tap, why can't I see if there are any genetically modified ingredients in my cereal?
Simply put, the consumer decided that product transparency is a critical factor in making purchasing decisions. This holds especially true as more and more retail transactions are taking place on the mobile device (in India, for example, 41 percent of e-commerce transactions are performed on a mobile device).
Consider, for a moment, the world's most valuable companies today: Publishing (Facebook) creates no content, transportation (Uber) owns no vehicles, accommodations (Airbnb) owns no property and retail (Alibaba) owns no inventory. These evolutionary businesses have two things in common. First, they were enabled by the emergence of mobile and social technologies. Second, they provide a tremendous amount of transparency to consumers.
For example, with Uber, I can see where my driver is and how long it will take him to get to me based on current traffic conditions. This sort of transparency was unthinkable when you called a cab company or car service five years ago. As these companies, and many like them, become weaved into the fabric of our daily lives, the consumer expectation around transparency will only grow.
Governments realized the importance of transparency as well. In the European Union, regulation EU1169 went in to effect in December 2014. This regulation requires that nutritional, ingredient and allergen information be made readily available to the consumer during e-commerce transactions.
In the United States, there is no regulation in place yet. However, organizations like GS1 and the Grocery Manufacturers Association are working with consumer packaged goods (CPG) companies on voluntary standards for the representation and availability of this type of information.
While there is a challenge for many manufacturers in gathering and assuring the quality of the data required for transparency, the cost of not doing it can be much greater. The network of 1.5 billion people on Facebook can allow for information or misinformation to spread rapidly. Just as an example, a misguided Facebook post about the dangers of an allergen found in a box of cookies can easily reach as many as 10 million people in a matter of hours. Absence of simple, on-demand access to accurate data from the manufacturer of the cookies can mean it spreads even farther over time.
Which leads us to the real opportunity for the manufacturers and retailers of consumer goods … the availability of as much accurate product information as possible. Putting the correct information at the fingertips of consumers at any point in their purchase decision can ensure they are making a purchase based on information that is endorsed, timely and accurate. If high-quality information from the source is not available, consumers will still use information to make a decision, but it may not be the right information.
Manufacturers must ensure that high-quality product information is readily available to everyone. This includes those they have a relationship with, such as their trading partners, and sales and marketing partners. It also includes those companies that represent their product, but have no direct relationship with the manufacturer, such as mobile application developers, e-commerce marketplaces, search engines and social media networks.
This is a completely different way of thinking for many traditional manufacturers. For years, they controlled the flow of product information to their customers and to the consumers. But, in the days of mobile and social, they lost control. Too many people are online and connected today. This put the consumer in control and that isn't going to change any time soon.
Companies in this article