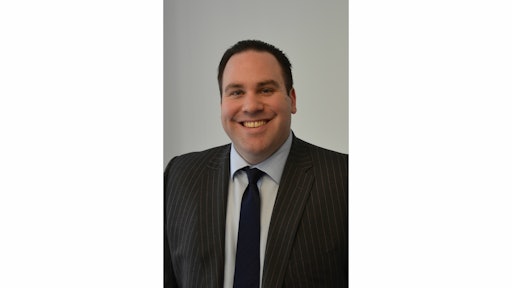 Unlocking indirect procurement savings—and actually making them stick—is a core challenge for every CPO. Building a roadmap to the right people, processes and technology is the answer to that challenge.
The truth is, CPOs are leaving millions of dollars on the table, and therefore, it's commonly asked how those savings can be recouped. More often than not, companies don't even know overspending is happening, let alone how much. Indirect spend typically represents 20-30 percent of reve­nues, but refined procurement practices can save 10-30 percent on spend. The first step is to establish a roadmap for getting indirect spend under control. This requires the right mix of people, processes and technology to manage, measure and track current spend and to generate, and tightly manage, cost reduction to ensure it hits the bottom line.
Growing Talent
At most organizations, the majority of attention is paid to direct procurement rather than indirect. And when indirect procurement is addressed, it's frequently done so by generalists, not specialists, which limits efficiency and impact. A company can be led by a visionary CPO with a clear strategy, but if they are not supported by the right team of experts with deep sourcing experience, that vision can't be executed properly.
A team without this expertise doesn't necessarily mean it's not talented. Rather, this talent has been channeled the wrong way, resulting in experience that might not be applicable to strategic sourcing. For example, a person may have been operating reactively, negotiating contract extensions with incumbent suppliers, "fire-fighting" as supplier performance issues crop up, and catering to ad hoc spot buy requests. Consequently, the CPO does not have the adequate team skill-level to elevate the sourcing and procurement function to the next level of maturity.
Here are a few tips to consider when seeking the right team and how to retain them:
Invest in talent development and coaching subject matter experts
Budget appropriately and allow for bonuses
Create a succession plan
Allow partial or full assignments and business line experience
Find other means to help grow talent within
Look for cultural fits and general procurement knowledge
Put the Right Processes in Place
As the business of business accelerates, so does the process of processing. Time is money. Speed in delivering results is power. From initial supplier contracts to final accounts payable, effective procurement processes can accelerate the entire buying transaction—across markets, companies, and borders. The faster and more efficiently a business can process supply chain intelligence and transactions, the more competitive it can become. If it can connect the transaction to the finance department, competitive advantage can only increase.
Here are some pointers to consider when looking to establish and implement the best processes to get maximum indirect spend under management:
Target 85 percent spend under management
Tightly integrate your sourcing and procurement organizations
Analyze and benchmark indirect spend
Increase the frequency of sourcing events
Assign dedicated teams to run sourcing events
Assign dedicated contract and supplier management teams
Identify key internal stakeholders and develop good working relationships
Find Technology to Pinpoint and Drive Savings
Today, it is the buyer, not the seller, who determines long-term business success. Knowing where, when and how to buy effectively, and efficiently, provides competitive advantage. Procurement professionals need to respond immediately to market conditions in order to protect company interests. Technology can have a big impact on efficiency, visibility and improving processes, and sourcing and procurement methodologies have been greatly enhanced by developments in this area.
Consider these thought starters around putting impactful technology to work:
Create a team and process to explore available technology
Explore promising technologies such as spend analytics, eSourcing, and tail-end spend management
End-to-end integration between technologies and sourcing and procurement teams is critical
Support integration with dashboard technology
The priority is the bottom line: be able to identify savings and impacts
The Path to Procurement Success
Procurement can, and should, make a significant difference within an organization, but it can't be done so blindly. A roadmap must be put in place for getting indirect spend under management under control, and core to that is having the right people, processes and technology in place. By investing in the right talent, tapping specialized tools to achieve maximum results and taking an integrated approach when it comes to processes, procurement can achieve its goals and prove its value within the wider business.
Dave Bowen co-founded MarketMaker4 (MM4) in 2010 and has held the role of CEO since the company's inception. In September 2013, MM4 was acquired by Xchanging and now is an operating unit of Xchanging Procurement Services, where Bowen also serves as Managing Director for Procurement Services, Americas.
Companies in this article