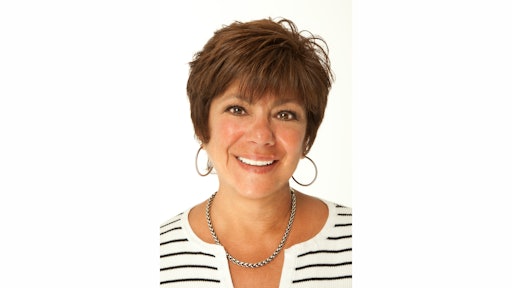 While retailers are in the midst of a busy back-to-school season, now is the time for warehouse, fulfillment and logistics providers to ready their operations for another hectic holiday shopping season.
In November and December 2013, online sales increased at a rate more than double that of brick-and-mortar stores, according to ShopperTrak data. According to a recent IBM study, we can expect this holiday season to be marked by even more deliveries and online orders.
While this is great for business, ill-equipped warehouses will find themselves at risk of damaging customer loyalty and profits if orders are not shipped on time. As an added complexity, the 2014 shopping season will be a historically short one. With only 26 days between Black Friday and Christmas, it's more important than ever for warehouses to start preparing for holiday orders before the end of summer.
Creating a Warehouse Holiday Checklist
As warehouses gear up for the busy holiday season, there are several must-haves to incorporate into your checklist, including:
Accurate Forecasting: Accurate forecasting should be a top priority for warehouses ahead of the holiday season. Without accurate predictions for anticipated order volume, warehouses will be going into the holiday delivery season blind—a dangerous scenario for operations and retailers. To reduce risk, warehouses should build effective forecasting models for expected order volume on a daily, weekly and monthly basis during the holidays.
Be sure to consider the average number of units per order, inventory arrival dates at your warehouse and types of products (e.g. electronics, toys, apparel, etc.). These calculations will determine everything from inventory stock levels and warehouse layout to the amount of storage capacity needed and how many seasonal employees to hire.
An Optimized Warehouse Layout: A strong warehouse layout and organization will make the holiday delivery season much less chaotic. The first step in optimizing your warehouse layout is to incorporate best practices and lessons learned from the previous holiday season.
Consider whether you needed to order extra items or resources, such as trailers and storage space. If you needed extra space and resources last year, it's very likely that you will need them again this year. Prepare additional space ahead of time and ensure that your equipment is up to date. This includes material-handling equipment, lift equipment, backup power supplies, order printers and delivery fleets. It's better to address any issues now while you still have time to make repairs or purchase new equipment.
An Open Dialogue with Carriers: Begin conversations with carriers well before the holiday shopping season begins. Communicate anticipated order volume and other projections to make sure carriers are prepared for the uptick in deliveries.
When selecting a carrier, be sure your partner of choice has the capacity to accommodate any unexpected increases in delivery volume. It's also advantageous to negotiate pricing in advance, while you still have time to enlist the support of another carrier at a better rate.
Have a Plan for Staffing and Resource Ramp Ups: Staffing skilled, seasonal workers in your warehouse environment is a top challenge for most companies. Begin the hiring process in advance of the holidays. There will be less competition from other employers, and it will give you adequate time to train and onboard new staff.
Additionally, ask your current staff to provide recommendations for seasonal new hires. Often, the best seasonal candidates are referred by existing team members. If hiring seasonal workers has been particularly challenging for your warehouse, consider offering an incentive for existing employees when a candidate they referred is hired.
New Hire Training Programs: Hiring seasonal staff is just one component of building a winning warehouse team. You also need to train new staff members so they can work efficiently and independently throughout the holiday season.
An effective onboarding process can simplify the training process and equip new staff members with the tools and knowledge necessary to succeed on their own. During the first week of employment, pair new hires with experienced staff members for at least a half day before assigning them to their own workstations. This will allow them to learn the ropes in a relatively low-risk environment and provide them with a mentor when they have additional questions.
Organized Pick and Pack Stations: It's important to prepare warehouse pick-and-pack lines well ahead of the holidays to help you handle an influx of orders. Leverage your forecasting predictions to ensure you have enough materials on hand at each pick-and-pack station. While items like tape, scanners, carts, totes and other pack station necessities may seem like a no-brainer, a lack of adequate supplies can significantly damage pick-and-pack line productivity and ultimately delay deliveries to customers.
Sort stations by type of packaging and any premium services required. Separate boxing, wrapping paper and personalized message stations so each work area is dedicated to one activity. You can also consider creating alternative pick and packing lines to further increase efficiency. This includes creating mini assembly lines or "quick pick" lines that handle only best-selling orders.
Have a Plan B: Whether it's a destructive winter storm, frigid temperatures or an unexpected surge in demand, even the best laid plans encounter hiccups. That's why warehouse, logistics and fulfillment providers must have a backup plan in place to deal with unforeseen circumstances or changes in expected order volume.
Consider what you will do if technical difficulties arise with equipment or employees. And if you are located in an area with cold weather and heavy snow, select a snow removal service well in advance of the winter shopping season.
As we saw last holiday season when FedEx and UPS failed to deliver packages as promised to customers on or before Christmas Day, customers are unforgiving and very vocal about their unhappy experiences, especially on social media. Don't let your warehouse repeat past mistakes from last holiday season—have a Plan B.
By developing a checklist early, warehouses can improve productivity and workflow during the holiday rush. It's a busy time of year, but with adequate preparation and foresight, warehouses can make sure they are running efficiently and satisfying customer and retailer expectations. Warehouses that get it right this holiday season will gain market share and set themselves up for success for next year.