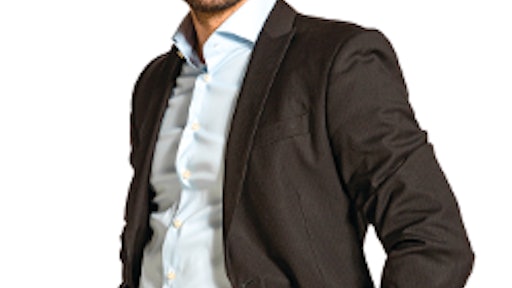 According to the June 2014 manufacturing index issued by the Institute for Supply Management, manufacturing is growing across almost all of the industries tracked. The findings show that manufacturing is expanding at a strong pace and should help the economy rebound following a weak start earlier in the year. As a result of this growth and optimism, companies may now be considering investing in new technology to help them sustain this progress, as well as to streamline operations and reduce costs.
When you think of new technology, barcode scanning may not necessarily come to mind. It has, after all, been around for a long time. This scanning has typically been done with dedicated handheld barcode scanners or mobile computers. While these deliver strong scanning performance, their hardware and software is rather outdated.
Now, however, smartphones, tablets and wearables like Google Glass are opening up a whole new world for manufacturers when it comes to barcode scanning and related business process optimization. With mobile devices like these, manufacturers can achieve equally robust scanning performance at lower costs—and realize new efficiencies. With the availability of sophisticated scanning software and rugged smartphones or cases, businesses can turn smartphones into dedicated barcode scanners that meet the tough requirements of manufacturing operations, thereby gaining a viable alternative to dedicated hardware scanners.
In addition, manufacturers have an opportunity to leverage mobile apps that have software-based barcode scanning and data capture capabilities included. Leveraging the bring your own device (BYOD) trend, these kinds of apps installed on employees' own smartphones present a versatile alternative to traditional scanners for workers, while delivering the necessary speed and accuracy needed to identify a part, its specs, its history and destination, or providing access to log notes, without the cost or weight associated with the traditional devices. Overall, this new way of scanning can help to remove operational inefficiencies and drive a positive impact on the business.
Let's explore this further.
A Durable and Cost-Effective Alternative to Traditional Scanners
It's clear that in a warehouse or factory environment you need a durable scanning solution, and perhaps you're thinking that smartphones don't do the trick. With today's rugged options, however, that is not the case. Rugged smartphones—or the addition of ruggedness to existing smartphones through fully rugged cases—enable companies to reduce the amount of peripheral hardware they own and maintain while providing their employees with an easy-to-use, more personal device. In addition to its use as a barcode scanner, the rugged smartphone has greater versatility and a better user experience than the traditional mobile computers or dedicated barcode scanners. When looking at rugged case options, it's important to understand that many case vendors already offer cases that pass the traditional ruggedness certifications as traditional rugged scanners (e.g. IP54 or IP68) and that specialized cases for selected industries (e.g., with antimicrobial coating for use in healthcare) are available, too.
What about cost? When comparing the total cost of ownership of traditional mobile computers and dedicated scanners to ruggedized smartphone devices, we find that a typical scanner costs almost four times as much as a ruggedized smartphone (e.g. a Samsung Galaxy S3 with a Seidio Obex case). This represents significant savings for companies who choose the ruggedized smartphone option. In addition, the use of a modern, mobile smartphone platform allows these companies to support their business processes with user-friendly apps, and easily connect these with the cloud or existing legacy systems.
With the ability to ruggedize smartphones, now may be the time to consider how to leverage these devices in your organization. To help enable this, the following are some use cases of how this new kind of mobile barcode scanning can be deployed:
Inventory Management
By offering an inventory management app that includes barcode scanning functionality, manufacturers are empowering their employees to update or calculate inventory levels in the warehouse directly from their smartphone, simplifying business processes, reducing hardware and labor costs, and reducing human error. An app that is easy to integrate with a company's enterprise resource planning or warehouse management system makes operations even more efficient and effective. And with barcode scanning software that has been optimized for wearables like smart watches and Google Glass, employees can take inventory without even using their hands, which can expedite count times.
Parts Tracking
Manufacturing companies can streamline parts tracking on the assembly line with a smartphone-based mobile app that delivers the performance required to scan even small barcodes on parts and components. With such an app, manufacturers can leverage their mobile device to check in to identify a part's location and user, identify part details and specs, identify past users who worked with a part, request changes to a part, access log notes and report bugs. Depending on the specific setting and use case, the app can scan a wide variety of relevant barcodes including ITF, Code 39, Code 128, Datamatrix codes or PDF417 codes.
Field Service
This new type of mobile barcode scanning can be leveraged beyond the warehouse and factory environments, and into field service as well. Technicians typically carry a mobile computer of sorts that allows them to interact with the product or machine they are servicing through barcode scanning. With the ability to use a smartphone, technicians can now perform the same functions at a fraction of the cost while providing a better user experience and value-added features to the technician. For example, they can scan serial numbers to retrieve product metadata (specs, history, etc.), locate and order parts for maintenance, and identify past technicians who worked with the product or equipment—all from their smartphone.
Procurement
Extending the functionality and benefits of software-based mobile barcode scanning further, manufacturers can offer a mobile procurement app to distributors, wholesale or end customers to provide a fast and easy way for them to place orders. For example, by including barcodes next to products in catalogs, manufacturers can enable customers to simply scan a product's barcode from their mobile device, rather than them having to type in a product name online or search through product categories to place orders. The app can accelerate ordering processes, and reduce labor costs and human error.
In Closing
As we are advancing closer to an Internet of Things world, due to the convergence of wireless technologies, multi-faceted devices, and the proliferation of online content and applications, businesses and their employees and consumers are now using mobile devices and related technology across many business processes. In this context, barcode scanning via what are typically considered consumer mobile devices presents many opportunities for manufacturers. There is no doubt that this is a disruptive factor to the traditional barcode scanning market, and the impact of this is set to only intensify in the near future, not least due to the growth of the BYOD trend and wearable offerings. Manufacturers can capitalize on this trend now to reap the many business benefits that this new kind of barcode scanning affords.