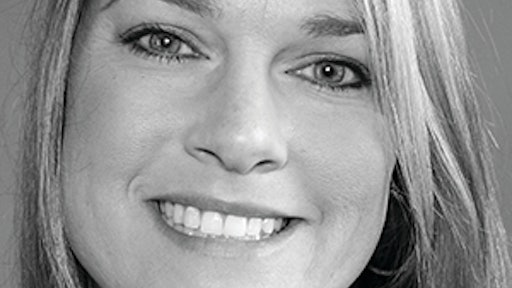 How can vehicle inventories at dealers, distributors and OEMs be aligned so that an optimal balance is reached between the need to keep inventory and the need to reduce working capital? What can be done to prevent sales and inventory planning groups from creating plans with what feels equivalent to looking into a crystal ball?
With modern software systems, automotive manufacturers can now synchronize sales, production and inventory planning. This gives a basis for validating the decisions on which products to produce and what quantities are required for each market.
Determining what vehicles to produce is not always based on individual customer orders, as is often assumed. On the contrary, the majority of worldwide sales are based on a build-to-stock strategy in which dealers are supplied vehicles without regard to specific customers. Even manufacturers of exclusive models need to build to stock in certain markets. In addition, depending on the planned product lifecycle, there is a need to support build-to-stock capability.
For example, it's important for a dealership to have vehicles available so that potential buyers can look at, test drive and experience different models. In today's market, it's critical that the desired vehicle is available at a competitive price, especially in large and emerging market regions. It's becoming less important that vehicles are individually configured by the purchaser or made to order.
The build-to-stock production process offers a significant opportunity for cost savings because demand-driven planning and execution allow manufacturers to achieve greater volumes and to plan longer term. OEMs can only unlock this potential if the turnover rates are sufficient, and if inventory wait times at the factories, distribution centers and dealerships are as short as possible.
The challenge for manufacturers is to serve different markets and varied consumer behavior with a wide variety of products with different characteristics. It should be noted that there are different quotas in the planning process for inventory-oriented production (build-to-stock) and for order-oriented production (build-to-order), which may change over time. This adds even more complexity when trying to control this diversified business with a single planning system.
An example: The California market is one of the largest markets for Porsche worldwide. A dealership south of Los Angeles has 350 different Porsches for sale. According to the dealer, this is a rather small number of cars because demand is currently high. The dealer needs this big number of vehicles because customers expect it. A lower inventory could give the impression that business isn't going well for the dealer. Additionally, when buying on the spot, customers want to buy the model with the options they like best.
Diversification becomes not a desire, but a necessity. On the other hand, the large inventory requires a high level of working capital. The objective of the dealer is to carry inventory that represents the appropriate product range and the number of vehicles that fits the dealership's turnover rate. The challenge for the dealer and the other stakeholders—vehicle manufacturers and distribution centers—is to try to anticipate what is going to be sold, to determine what and where products should be produced, and to organize everything in such a way that the dealer inventory aligns with consumer expectations.
Looking at a Crystal Ball or Intelligent Inventory Planning?
Between production sites and point-of-sales locations are different transportation times with changing dynamics and varying transportation lot sizes. If you want to plan production so that market stock levels are optimized, the lead time between the time of production and the moment when the car is ready for sale in the markets needs to be considered. Time variables must also be considered in both long- and short-term planning, so that those responsible can detect changing conditions and their effects on the market stocks. By using intelligent systems, the responsible parties can initiate adjustments to the production programs that are required.
The overall optimum reached in this manner is never optimal for the individual case, but represents the lowest common denominator for all products in terms of production volume and timing. Global production cannot freely respond to inventory planning since the production is governed by its own constraints. In many cases, there is an imbalance between product market demand and production capacity in the factories. This can be compensated to some extent by anticipating market demand and producing specific vehicles ahead of time. Available volumes can be increased, but the need for higher fixed capital must be accepted.
Currently, almost all carmakers feel as if they are reading from a crystal ball because they may only use known production volumes as the basis for determining available vehicle supply for each market. In many cases, this is a pure push process that works without feedback from the local markets or even the dealers. The ability to use integrated planning processes that take into account delivery times and varying production characteristics does not exist for most manufacturers.
The current process is complex and labor-intensive, requiring a large number of associates attending to optimal production stocks, creating market forecasts, or establishing a link between production and sales. Data from sales planning, dealer inventory information and manufacturing exist, but are not easily linked for analysis. Despite numerous efforts, this leads to an inconsistent picture and a non-uniform basis for planning.
The more intelligent approach is to perform integrated planning at various levels. The process may start with the local dealer creating a forecast for himself and his local market, and then continue with distributors and importers developing regional forecasts. Finally, the forecast extends to central sales planning to create forecasts for an entire country or region. It's critical to communicate expectations through clearly defined rules using a unified system. This information can lead to setting expectations related to government requirements or other cost impact items, such as vehicle taxes, oil price developments and target events that may drive sales volumes, such as incentives or marketing activities.
The expected effects of these events can be collected systematically and shared across a common system. This can then be converted into the input used to help determine production quantities. This is far from trivial. To perform the necessary calculations and evaluations requires complex software.
The sales volumes that have the highest probability can be determined with the highest reliability using the system "lead time-effect-expected value." The system models the bandwidths in which production, logistics and inventory are planned. If sales uses this method to generate a forecast with validated uncertainty, then there is a quantified basis for the data provided to the planning and production departments. Together, the two departments can then decide what to produce so that the corporation can be flexible in responding to the changing market requirements.
Event-Driven Forecasting: Is It Magic?
Anticipated events have a start time, duration and a varying intensity with which they impact production processes. Expected sales volumes and scheduled production quantities are analyzed with respect to their impact on market inventories, and then planned together. This includes the in-transit numbers between production and markets with consideration of the current market inventories, from which one can use to predict future finished product inventories in each region or sub-region. This creates a planning input that is useful for sales and production planning since the actual sales results determine the success of a product.
If using flexis software, data entry at the dealer is done through a web-based user interface, from which the information is transferred to the flexis system. The logic, which aligns inventories, and projects future production and sales volumes, is modeled in this software system. Actual stock levels and expected values are determined for the sales organization through information from corporate sales, market and regional managers, and local dealers.
flexis software helps to create an optimal production program after considering all variables. The typical planning horizon is up to one year, but may extend even further, with later months planned with less detail since many new programs are still in the maturation process. For its implementation, the system uses information already accessible operationally, such as production plans and sales activity data. Since this data is available and only needs to be processed in a standard fashion, the integration of the system into existing solutions usually takes only a few months.
Next steps may be inputting actual inventory levels and the calculation of future inventory trends. The amount of information to be collected depends on the granularity wanted by the clients: At what level should data be entered now and in the future? What impact do supplier constraints have on the maximum quantity of produced vehicles?
The Structured Approach Wins
The idea of this structured approach comes from Japan, sei-han-zai, which translates into the common planning of production, sales and inventory. This method has been used in Japan for decades, but usually without appropriate software tools. OEMs have typically tracked data with spreadsheet solutions that lack the capacity to manage today's more complex inputs. Only with an integrated system do automotive manufacturers have a tool they can use to transparently balance their inventories against production, and efficiently align, produce and deliver to real market needs. This results in the creation of a new level of collaboration and transparency between dealer inventories, capacities and potential investments.
Especially in times of increasingly scarce resources and tougher global competition, the need for this type of inventory planning is growing exponentially.
Shay Sidner is the director of operations for flexis North America, a company that focuses on sales and operations planning, as well as advanced planning and scheduling. Sidner has more than 10 years of experience with supply chain optimization in manufacturing industries. For more information, contact Sidner at Shay.Sidner@flexis.com.
Companies in this article