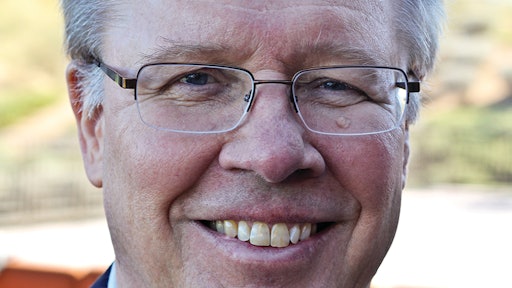 For Scottsdale, Ariz.-based NKK Switches (of Nihon Kaiheiki Industry Co. Ltd.) forecasting had its complexities. A manufacturer and supplier of electromechanical switches with more than 8,000 active parts at any given time, the company's executives challenged it to provide better visibility for future demand. Because its business is largely project-driven, NKK Switches experienced difficulty to obtain enough visibility to predict customers' design chain and maintenance needs.
"Some switches are very specialized and are extremely customized, so the demand fluctuates greatly depending on customer needs and if they were using lesser quality switches that we are replacing," explained Bud Schultz, Vice President of Finance for NKK Switches. "Some of our other switches are a commodity type where we have a supply on hand for the next order. That's a challenging part of our business. The other thing we noticed is that demand for many items tends to be almost random. It's very difficult to predict which item will move over the next [particular] period of time. That's always very frustrating for our parent company. They always request better forecasts from us on what we'll need. That's hard to do."
To address such challenges, NKK Switches turned to Belmont, Mass.-based Smart Software's SmartForecasts system, which enables manufacturers and distributors to easily create accurate demand forecasts for each product item they produce and sell.
The power in implementation
"We found that the process at NKK was based primarily on institutional knowledge," explained Greg Hartunian, Vice President of Sales, Smart Software. "They had too many part numbers to be able to account for the inherent patterns on all of them. Since these items had to be adjusted by the planner, lots of items were not reviewed on a consistent basis. While most attention went to the top 20 percent—the big revenue items—very little attention was paid to the remaining 80 percent. This is where we saw their opportunity because these items presented a disproportionate share of potential inventory savings."
"In looking at ways to be more efficient during the economic downturn, we realized that the right tools could help us be much more nimble," added Schultz. "One of the things Greg emphasized from the beginning was that customers of his could see pretty quick decreases in inventory on hand, averaging at least five percent. That would pay for the software many times over but we never thought that was the important thing. That didn't seem a reason to buy but we realized the software could do other things for us besides reduce inventory."
It took six to eight months of use to get going full steam but the more the system is used, the more NKK realizes its potential and power. Meanwhile, the inventory level went down about 15 percent, more than covering the cost of the solution.
"A key realization for us is that we discovered that demand for our products was almost random," Schultz continued. "By that, I mean a given customer will order thousands of pieces of an item code for a month. Then six months would go by and they'd order a couple 100. Then nothing would happen. It seems like there was no pattern but we found out later it could be much more predictable."
To get a grip on the sporadic ordering, NKK added another element of the Smart solution: Intermittent Demand Planning. The solution generates thousands of possible scenarios of future demand sequences and cumulative demand values over an item's lead time.
And implementation worked, as all the seemingly random activity in NKK Switches' inventory became much more predictable, according to Schultz.
"All this statistical analysis would produce forecasted demand that gave us information we never had before," he said. "I back-tested it and it seems like the forecast of a year ago held true a high percentage of the time. Some of these item codes that we didn't think we could forecast, now we can."
Further benefits gained
The new system and better data also help NKK Switches' Scottsdale, Arizona team provide more visibility to its counterparts in Japan and Hong Kong—who now can build to forecast rather than build to order. Rather than waiting for hard orders, manufacturing facilities could anticipate demand, which reduced NKK's lead time by nearly 50 percent.
"That's become the real power for us—just helping our manufacturing facilities better understand what we'll need over the next six months," said Schultz. "It's easy for us to give them information they never had before. They can plan their production and work with their suppliers. That visibility has been invaluable."
All of this also equates to NKK Switches' customers benefiting as well. Selling and distributing globally—but primarily in North America, Central America and Mexico—the company shortened its lead times.
"That's hard to do when your suppliers are in Asia and you can't give them good visibility on what your needs are going forward," added Schultz. "We would be faced with very long lead times that customers struggle with. We can see this evolution that will shorten lead times on a lot of these products for a lot of customers, and that will do nothing but improve our position in the marketplace. That's where the real payoff will come. Not just reducing inventory or saving time on people managing the inventory but being more responsive to customers' needs. To me, that's the overarching benefit of this software," he concluded.
Companies in this article