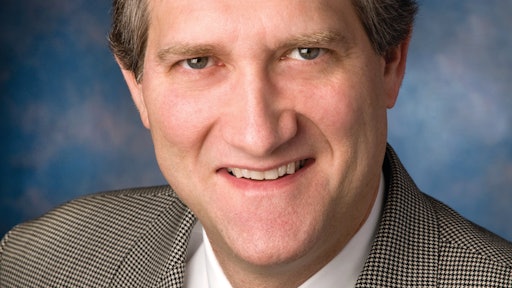 More than a decade after many manufacturing companies started moving their production operations to lower-cost countries—especially China—the industry is again on the brink of a major global shift. Many of the offshore cost advantages that once existed are beginning to erode. Wage inflation, rising oil prices and even natural disasters are among the factors affecting offshore supply chain profitability, agility and risk.
Many manufacturers underestimated the offshore impacts of long lead times and high inventory carrying costs. They are discovering that maintaining service levels—in addition to the inventory and logistics buffering costs necessary to support the long-distance supply chain—far outweigh any labor cost advantages. In addition to higher than anticipated overall product costs, offshore production also introduces a latency lag in bringing new products to market and responding to market trends.
Consequently, companies have begun to re-evaluate and consider production shifts to locations that will yield more profitable sourcing strategies. New research published by The Boston Consulting Group highlights the significant economic impact of an emerging reshoring trend to the U.S. According to the study, the U.S. is poised to add approximately $100 billion in manufacturing output during this decade via higher exports and the return of production from China across industries—such as machinery; computers and electronics; appliance and electrical equipment; fabricated metals; furniture; transportation goods; and plastic and rubber products — that have historically engaged in offshore outsourcing.
The research further estimates that production of 10 to 30 percent of the goods that the U.S. imports from China in these industries could return to the U.S., and that this added production could create 600,000 to one million direct factory jobs and two million to three million total jobs. Gartner, Inc. recently published its own prediction that by 2014, Additionally, 20 percent of Asia-sourced finished goods and assemblies consumed in the U.S. will shift to the Americas, according to Gartner Inc.'s "Predicts 2012: Supply Chain Predictions: Talent, Risk and Analytics Dominate" report.
While it's clearly time for companies to reassess their global manufacturing strategies, they should do so with a deliberate, balanced approach that considers the total cost of manufacturing a product for a specific market, including location, before making any long-term capacity decisions.
Find the balance with supply chain segmentation
Thoughtfully approaching this paradigm shift can help manufacturers avoid repeating the same mistakes made in the initial offshoring surge. Blindly reshoring the entire manufacturing footprint is likely not the right answer. Striking the "right" sourcing balance requires continuous holistic analysis, dynamic processes and the flexibility to rebalance with the speed of change. In order to address fluctuating global cost structures and pinpoint the best production strategy for reliable, profitable customer service, manufacturers should leverage supply chain segmentation and create strategies based on those results. This approach should start with understanding the markets that the company serves—the customers, regions and products that are grouped together to define a market. Under this model, different customers associated with different channels and different products are served through different supply chain processes, policies and operational modes. The overarching objective is to derive the best supply chain processes and policies to serve each segmented market at a given point in time while also maximizing profitability and customer service.
According to the Gartner study, enterprises must analyze their supply chain networks through segmentation and cost-to-serve analysis that accounts for agility and risks—like quality problems and intellectual property theft—in addition to per-unit costs. Today, Dell Inc., which revolutionized both the computer industry and supply chain management with its direct-to-consumer business model in the 1990s, is one of a number of companies that are transforming their supply chains by leveraging segmentation. Instead of using a one-size-fits-all approach to supply chain processes and policies, segmentation is helping these companies determine specific channels and customers that should be sourced from specific locations within their supply chains—and how these supply chains should be managed to profitably service all of those different market segments.
By understanding the profit profiles of their customers and products, companies can tailor a more profitable supply chain strategy to each of them. This drives a more innovative approach to building different strategies within the supply chain regarding production planning strategies, lead time policies, inventory policies, network flows and transportation modes. All of these considerations play into the decision of where best to source production.
Key considerations
Manufacturers should consider the following when leveraging segmentation to assess, define and create the best sourcing strategies:
Regionally match supply to demand—It might make sense to continue producing products that are sold to Asian channels in China but for products being sold in the Americas, a manufacturing reshoring strategy may help companies more economically serve the market by being closer to the source of demand.
Recognize the trade-offs—Before finalizing any decisions, evaluate the trade-offs between labor costs, logistics costs, inventory costs, quality assurance costs and the importance of speed to market.
Execute with flexibility and efficiency—Optimally execute against differentiated production and service strategies—including make to stock, make to order, configure to order and engineer to order—with flexible capabilities that match specific segments with the most efficient supply chain strategy.
Factor in the value of speed to market—Even a company that is experiencing growth in emerging markets still faces tremendous innovation pressure to maintain market share. When it represents a speed-to-market advantage, reshoring production should be considered. If the majority of a company's market is Americas-based, moving manufacturing near-shore can substantially decrease go-to-market timeframes, which is especially valuable for companies with frequent new product introductions and short product lifecycles.
Drill into the cross-sections of different market attributes and dimensions—Companies need to move beyond simply looking at market demand and better evaluate the attributes of the customers, channels and product they service. For instance, a high-volume, low-configuration product with few options that moves through a particular channel to a specific market might warrant a different overall supply chain strategy than other products that have volatile demand and high production costs.
Strive for better service at lower cost—Managing the global supply chain with a holistic approach helps companies gain visibility and determine where they can realize the quickest speed to market with the lowest cost to serve. As consumers change their preferences, companies are able to swiftly devise an appropriate strategy and guide product inventories through channels and into the end customers' hands. Time will tell how profoundly the reshoring shift will affect global and national economies, as well as what role governments will play in making global manufacturing capacity decisions. What is clear is that today's manufacturers can and should leverage innovative technology tools—such as network optimization, inventory optimization, segmentation management, transportation management and supply chain optimization solutions—available to them to revisit their global production strategies and modify production footprints where needed based on thorough, intelligent analysis and planning.
Segmentation enablement
Supply chain segmentation capabilities enable companies to better align supply chain policies and manufacturing and distribution assets with customer and product value propositions and profitability. This enhances sales and customer service by enabling companies to more reliably deliver on their promises. With successfully deployed segmentation strategies, manufacturers are well-positioned with the visibility and information necessary to intelligently find and maintain the right balance between offshoring and reshoring models.