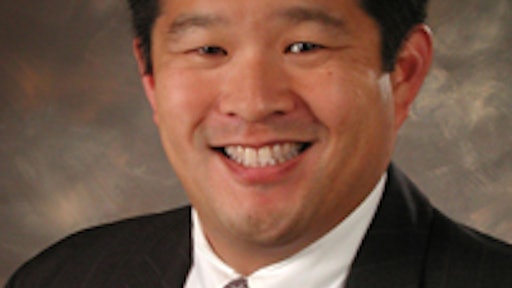 In C-level suites and boardrooms around the world, Supply Chain increasingly is viewed as a strategic function. CEOs and CFOs are coming to understand the supply chain's impact not only on the bottom line but on the top line as well. Yes, as a function, Supply Chain must continue to deliver year-over-year efficiencies, reducing costs and ensuring greater return on assets. But chief executives also are recognizing that revenue growth depends, to a significant extent, on the ability of their supply chains to provide a competitive edge.
With this, Supply & Demand Chain Executive's seventh annual Pros to Know feature, we are highlighting the men and women who are driving the transformation initiatives and achieving the successes that are helping Supply Chain earn recognition as a true strategic partner to the business. By turning the spotlight onto these Practitioner Pros to Know, we are not only recognizing their accomplishments but also offering them as role models for other executives looking to take their own organizations to a higher, more strategic level within the enterprise.
We also are highlighting Provider Pros to Know — executives at supply chain solution and services providers, as well as analysts and consultants — who have made significant contributions to elevating the status of Supply Chain. Their collective role as "enablers" of transformation cannot be underestimated and is deserving of recognition, too.
As a function, Supply Chain has made great strides in recent years, but much work remains to be done. Our 2007 Pros to Know are continuing to raise the bar within their companies and their industries, and Supply & Demand Chain Executive both salutes their achievements and looks forward to reporting on their continued successes.
2007 Pro of the Year
Milton Young, Subsea Global Sourcing Director, FMC Technologies
Young joined FMC Technologies, a global leader providing mission-critical technology solutions for the energy, food processing and air transportation industries, in 2004. He is responsible for global aggregation and sourcing of strategic commodities, which includes setting up long-term agreements, integrating demand and supply capacity planning and developing supplier capabilities.
When the implementation of a new ERP system at FMC sapped the company of its previous levels of productivity, Young stepped in by providing cross-functional workshops to identify and utilize existing supply chain functionality within the new system. He has also helped Supply Chain achieve recognition as a strategic function within FMC by championing a cross-functional project to create an integrated demand and supply forecast, creating opportunities for senior executives to interact with strategic suppliers and exchange knowledge about market requirements, and creating market analysis and disseminating it to all locations and functions for use in customer discussions. His group won the FMC Technologies award for excellence in procurement in 2006 for their global sourcing of raw materials.
Young said he believes it is important to recognize Supply Chain as a strategic function within the enterprise because Supply Chain "provides access to resources and capabilities that support the firm's competitive competencies and positioning, is a major factor in profitability and delighting the customer, and is a conduit to intelligence on market pricing and competitor capabilities."
Young has also presented on procurement and China sourcing at several industry conferences and is currently on the Advisory Council for the David C. Swalm School of Chemical Engineering at Mississippi State University.
Practitioner Pros to Know
Jean Baderschneider
Vice President, Procurement, ExxonMobil Global Services Company
Formed from the merger of two major players in its sector, ExxonMobil has been recognized for developing a Procurement function that provides critical support to the company's business units while also ensuring global procurement process. Heading up Procurement, Baderschneider has led the function to become a major contributor to the company's continued business success.
Tim Beauchamp
Senior Vice President, Distribution Operations, Corporate Express
Mergers and acquisitions are a challenging part of making sure the supply chain runs at peak performance, but that is where Beauchamp shines. In May 2001, Corporate Express acquired US Office Products, and Beauchamp was appointed the executive owner of the integration effort, which was definitively labeled a success. Through his efforts, the company's distribution network is recognized as the foundation of the strategic partnership existing between the Operations and Sales organizations within Corporate Express.
Karl Braitberg
Senior Director of Global Demand Management and Planning, Cisco Systems
Braitberg's message of supply chain management's importance is resonating at every level within Cisco. He leads the planning of Cisco's large and complex worldwide supply chain, with emphasis on flawless execution, continuous improvement and data-driven analysis. Braitberg is also driving Cisco's "Demand Management Excellence," which addresses demand volatility challenges and the complexities of global supply and demand balancing, and he is a key leader of "Cisco Lean," an initiative that implements Lean manufacturing principles in an outsourced supply chain.
Scott Brown
Manager Supply Chain Analysis & Design, Plexus
Uncertainty is a given within the supply chain, but those companies that face it head on, like Plexus, are poised for competitive success in the future. Thanks to Brown's development and deployment of an integrated advanced inventory optimization toolset, Plexus has reduced inventory and improved service levels, as well as reduced materials management overhead. The company now has the highest return on capital employed (ROCE) levels in its industry (>30 percent), and supply chain management is frequently mentioned by Plexus executives as a key strategic competency.
Steven J. Cassady
Director — Global Procurement, Kohler Co.
Procurement at Kohler Co. has quickly evolved from a business-unit-by-business-unit focus into a truly global approach under Cassady's vision and leadership. Upon his arrival, Cassady established the Global Procurement organization, which focused on uniting all 17 of Kohler's global purchasing groups to create the maximum value for the business each serves and the company as a whole. All subsequent initiatives required collaboration with and acceptance by top management of the business units and groups, which Cassady led across the company.
Richard Garza
CIO, The Navy Exchange Service Command (NEXCOM)
Under the leadership of its CIO, Garza, NEXCOM is currently involved in an overhaul of its supply chain operation. The $75 million project centers on the rollout of retail applications for which NEXCOM anticipates full payback in fiscal year 2009. In fact, NEXCOM already attributes a 5.2 percent improvement in retail sales last fiscal year to better product availability from the system. NEXCOM has also achieved increased in-stock positions while reducing overall inventory by upwards of 5.5 percent.
Myron Gramelspacher
Vice President, Global Logistics & Indirects, Greif Inc.
Recognizing that there was an opportunity to gain greater visibility and savings within the transportation and indirect categories, Gramelspacher has led Greif's Global Sourcing & Supply Chain organization to, among other initiatives, conduct strategic sourcing to establish preferred supplier contracts across major indirect categories. By attacking categories with the greatest visibility and driving additional savings from cost, recovery and service standpoints, initial skepticism diminished and awareness of Supply Chain as a strategic entity increased throughout the company.
Steven Lee
General Manager, Global Indirect Purchasing, The Timken Company
For Timken, the supply chain is a competitive weapon, enabling them to create operating efficiencies, drive cost savings and be positioned to support future company needs. Under Lee's leadership, the Indirect Procurement group has undergone a significant strategic transformation, creating a centralized organization, reinvesting and refocusing its resources into global commodity management and outsourcing non-core purchasing activities. Through strategic partnerships, Lee's organization has driven savings opportunities and operating efficiencies across Timken's indirect spend.
Chris Martin
Senior Director, Purchasing, Universal Orlando
Martin has been a driving force behind increasing the visibility of Universal Orlando's Sourcing group. This increase visibility has led to more involvement in the acquisition process and increased savings opportunities. In fact, Universal Orlando's Management has concluded that vendor relationships, risk mitigation, supplier performance and optimal total cost of ownership are integral to the strategic process of the organization — all things that Martin has been deeply involved with and continues to push for more improvements.
Dana Mathes
Global Supply Chain Director of Logistics Operations, The Dow Chemical Company
A good supply chain won't stay that way without leaders revisiting best practices to make them even better. Mathes is currently leading Dow's commitment to supply chain safety and security through a 10-year strategy for supply chain sustainability — a three-pronged initiative to improve Dow's management of distribution safety and security risks, reduce the company's overall risk profile and provide industry leadership to enhance public confidence in chemical supply chain safety and security. Continuous improvement has resulted in over $300 million cumulative cost savings since 2001.
Eugene McCabe
Executive Vice President for Worldwide Operations, Sun Microsystems
McCabe spearheaded the effort at Sun Microsystems to develop a process that is now known as the "one-touch supply chain," which reduced logistics costs by 20 percent and finished goods inventory by as much as 40 percent. By creating metrics to measure success and showcasing the good work of his team, McCabe won recognition for Supply Chain as a strategic function at Sun. And the company's customers are taking note, too: many are requesting the same process within their own supply chains.
Mary McDaniel
Vice President, Materiel & Corporate Sourcing, FedEx Corporation
A 25-year veteran of FedEx who has held several senior management positions within the company, McDaniel currently oversees the management of aircraft parts inventory and technical support for FedEx's global fleet — the second largest in the world, operating in more than 200 countries. McDaniel has been recognized within the company for her instrumental role in helping the company to build its reputation as a leader in its space.
Robert Moon
Senior Vice President, CIO, LeapFrog Enterprises
Moon understands that an enabled supply chain is critical to successful operations. As the CIO for several large corporations, Moon needed to transform his companies' supply chains to support the dramatic fluctuations in product demand common in the consumer products industry. His successful solution was to implement global ERP systems, streamline IT operations and significantly cut IT expenses. As an active part of the senior executive team at LeapFrog today, Moon and his IT team are considered key tactical players and critical members of the company's strategic operational team.
John Paterson
Chief Procurement Officer, IBM
While the strategic nature of the supply chain may seem obvious to us today, it hasn't always been so. In Paterson's 35-year career at IBM, he has helped push for the Supply Chain organization to be seen less as just a cost of doing business and more as a function that provides value to IBM and its shareholders. In support of this cause, most recently, Paterson led the use of e-procurement tools to save IBM $2 billion over the past five years. He has also chosen to move himself and his office to Shenzhen, China, to be closer to IBM's supply base.
Mitch Plaat
Chief Procurement Officer, Con-way Inc.
Visibility is a key component of the successful supply chain, and Platt made that a priority part of transportation services firm Con-way's 2005 initiative to increase bottom-line value by integrating supply management more closely with corporate strategy. To secure leadership's recognition of the strategic nature of the supply chain and procurement transformation, Platt made sure all key senior executives had their own solution dashboards capable of creating reports that gave them visibility into metrics critical to their specific operations and responsibilities.
Peter Russano
Vice President of Operations, Inviro Medical
In short order, Russano has helped relatively new company Inviro Medical recognize that Supply Chain is a strategic component of providing value-added services to customers and that having a superior supply chain is critical to success. In the span of 12 months, he has set up a global supply chain with manufacturing partners in Eastern Europe and Asia for the company. Utilizing Lean-oriented processes, he has also worked with a leading 3PL to develop an integrated purchase-to-invoice process.
Larry Rydzewski
Chief Operating Officer, Berlin Packaging, LLC
For the Supply Chain function to be a strategic partner to the business, it needs strategic leaders at the helm. Rydzewski took a 2005 ERP system upgrade that showed signs of minimal return and turned it into a lesson on the importance of operational excellence to the company's success. His foresight has increased sales growth for Berlin Packaging by 40 percent with virtually no headcount increase, increased on-time delivers to 100 percent for most locations, and educated customers on how partnering with Berlin can help improve their profitability.
Heather L. Sheehan
Corporate Director of Strategic Sourcing and Logistics, Danaher Corporation
With global responsibility for logistics procurement, strategy and implementation across the 100-plus operating companies that make up Danaher, Sheehan has helped lead the manufacturer's initiatives to enter China, which represents a huge market opportunity for the company. As the costs and benefits of doing business in China rapidly evolve, Sheehan is helping Danaher overcome the supply chain challenges and also sharing her experiences with the logistics community at large by speaking about lessons learned in the Chinese marketplace.
Harold Upton
Vice President, Strategic Business Processes, Sunsweet Growers Inc.
Upton was instrumental in implementing a successful sales and operations planning process within Sunsweet that has changed how the company views its modeling and organization planning, as well as provided all groups within the organization a better understanding of how to work together to reduce production costs and improve order lead times. The recognition of Supply Chain as a strategic function and its implementation of an S&OP process, Upton believes, has helped the company maintain a 98 percent on-time delivery rate while also reducing production costs and costs associated with overtime.
Roger Weingarth
Senior Vice President, Product and Manufacturing Operations, Calix
Supply chains don't operate in a vacuum, as Weingarth has proven. His efforts to cultivate relationships with Calix's suppliers, specifically Singapore-based Flextronics, have resulted in positive returns for all involved, including bringing Flextronics up from a traditional manufacturing supplier to a global, full-service partner. Weingarth said, "It really all comes down to good project management, good communication, setting the tone and the strategy upfront, and then constantly measuring it."
Provider Pros to Know
Executives from supply chain technology and service providers, as well as from the consulting and analysis worlds, have played a vital role in promoting Supply Chain as a strategic function within the enterprise, both by addressing C-level leaders at industry conferences and in the media, and by providing the key enabling tools that supply and demand chain professionals can leverage to achieve the kind of bottom-line impact that gets the function noticed in the boardroom. For that reason, this year, as in the past, Supply & Demand Chain Executive is recognizing the following 2007 Provider Pros to Know for their contributions in elevating Supply Chain within the enterprise.
Demand Management/Forecasting & Planning
Robert F. Byrne, president and CEO of real-time forecasting solutions specialist Terra Technology (www.terratechnology.com), has been a frequent speaker and writer on the importance of Supply Chain as a strategic function within the enterprise. Byrne's message: better mathematics can be applied to improve forecast accuracy and turn the supply chain, once viewed as a necessary expense for manufacturers, into a competitive advantage that manufacturers could use to improve profits and gain market share.
Michael Gilliland, product marketing manager — forecasting at business intelligence solution provider SAS Institute (www.sas.com), has worked to raise awareness of forecasting efficiency as a critical component of the Supply Chain function, bringing attention to fundamental biases and inefficiencies in the typical business forecasting process, while also highlighting the role that forecasting can have on the bottom line.
John Sicard, executive vice president, development and service operations at Kinaxis (www.kinaxis.com), a provider of on-demand response management solutions for manufacturers, has been influential in educating companies on the impact that Supply Chain has on the top and bottom line, evangelizing the competency as a strategic competitive advantage in today's volatile manufacturing environment.
Charles N. Smart, president and CEO of demand and inventory management solution provider Smart Software (www.smartcorp.com), has been writing and speaking since the 1990s on the growing strategic nature of Demand Planning for enterprise success. He notes that "cost-down, service level-up" pressures have only increased with the greater globalization of the economy, forcing companies to rely more and more on Supply Chain to meet customer requirements.
Sourcing & Procurement/Spend Management
Jay Baitler, executive vice president of office supply giant Staples (www.staplescontract.com), has been a strong advocate for supply chain innovation and for Supply Chain's strategic function within the enterprise during the course of his 30-year career in the industry. He tirelessly has pushed Procurement to take a "lowest total delivered cost" approach to supply management, focusing on both the soft-dollar (or back- end) savings generated by process improvements as well as hard-dollar (or product) savings.
William Blair, CEO of sourcing and supply chain solution provider Co-exprise (www.co-exprise.com), worked at General Electric to develop a wide range of processes and technologies that remain GE best practices across sourcing, procurement, manufacturing, implementation and logistics, including GE Trading Process Network, the first Internet real-time auction system for industrial buyers. This innovation was pronounced a corporate "Best Practice" and was adapted by multiple divisions throughout General Electric.
Kevin Costello, chief commercial officer at spend management solutions provider Ariba (www.ariba.com), has been a long-time advocate for raising Procurement from the "backroom to the boardroom." He has challenged Procurement organizations to become more heavily involved in the enterprise's strategic planning process, including by leveraging technology to achieve and document the function's impact on earnings per share — metrics that capture the attention of the CEO and CFO.
Philippe Courregelongue, director of consulting services for EMEA at supply and contract management specialist Emptoris (www.emptoris.com), helped pioneer the use of Web-based auctions, and he has been a long-time evangelist for the benefits of online sourcing within the global retail industry. He has been spreading the word to C-level executives across Europe and in the United States, helping them to understand that Procurement has the potential to extend strategic supply management practices into virtually every possible retail category.
William (Bill) DeMartino, director, spend analysis at supply and contract management specialist Emptoris (www.emptoris.com), has been a general evangelizer for spend analysis, highlighting its evolution from solely a sourcing aid into a more strategic tool that can help supply chain and C-level executives gain true visibility into enterprise-wide spend. DeMartino has undertaken an aggressive educational outreach before industry audiences to spread the word that spend analysis is crucial to helping supply chain professionals become viewed as more central and strategic to the enterprise.
Charles Dominick, SPSM, president of procurement training provider Next Level Purchasing (www.nextlevelpurchasing.com), has helped supply management professionals increase their own visibility within the enterprise by arming themselves with higher-level skills — through the Senior Professional in Supply Management (SPSM) Certification — necessary to deliver measurable results to their employers and, importantly, communicate and market Procurement's impact within the company.
Michele Flynn, CEO of business advisory services provider Expense Management Solutions (www.expensemanagement.com), has written and spoken extensively on strategic supplier relationship management, and he has promoted the potential for Supply Chain to recover "lost value" caused by inefficient SRM strategies.
Burton M. Goldfield, CEO of on-demand spend management solutions provider Ketera Technologies (www.ketera.com), has worked to educate the industry on the importance of supply chain efficiency and effectiveness to the bottom line, and he has focused attention on how technology can enable Supply Chain to serve a more strategic role within the enterprise.
Dr. Robert Handfield, Bank of America Distinguished Professor of Supply Chain Management at North Carolina State University, founded and directs the Supply Chain Resource Consortium at NCSU (scrc.ncsu.edu), offering a program that brings the industry into the classroom to involve students, faculty and member companies in the process of finding solutions to real industry problems, creating more enlightened corporate professionals and shaping the next generation of supply chain leaders.
Albert Jacobs III, vice president of procurement solutions stalwart Puridiom (www.puridiom.com), brings to the table 20 years of experience educating organization on strategic ways to overcome their spend management challenges and increase savings, turning procurement into a competitive advantage. He has tirelessly advanced the cause of supply chain enablement and helped Procurement understand how technology can be leveraged to gain a more strategic position within the enterprise.
Tim McEneny, president and CEO of PurchasingNet (www.purchasingnet.com), a provider of e-payables and e-procurement solutions, is credited with pioneering electronic purchasing with the creation of the first-ever PC-based automated purchasing system (in 1981), the first-ever Windows-based software package for purchasing departments (1991) and the first-ever commercially available Web-based e-procurement software package (1997). Today, he continues to preach the value that Procurement can bring to the organization as strategic members of the management team, including through frequent speaking engagements before industry audiences.
Milap Shah, senior director with supply chain technology and consulting firm Global eProcure (www.globaleprocure.com), works to keep Supply Chain on the agenda in the boardroom, presenting on Supply Chain's strategic value before executive audiences, sharing his views at leading business schools and professional events and addressing key concerns about such topics as procurement outsourcing, low-cost country sourcing and procurement process re-engineering at the CFO and CPO level.
Jai Shekhawat, CEO and co-founder of contingent workforce management and services procurement software company Fieldglass (www.fieldglass.com), has worked to highlight the impact of globalization on the human capital supply chain, promoting a vision for progressive global workforce management. Shekhawat believes that the human capital supply chain should be recognized as a strategic function within the enterprise due to the major implications of the tightening U.S. labor market.
Steve Simko, vice president of operations at procurement services provider ICG Commerce (www.icgcommerce.com), has pioneered and promoted the concept of outsourced "buying centers" that let enterprises focus their procurement staff on higher-level, more strategic activities and achieve greater control of their tactical purchasing activities, increasing the enterprises' ability to deliver bottom-line savings.
Bilal Soylu, chief technology officer at Verian Technologies (www.verian.com), a provider of purchase-to-pay solutions, promotes the role of Supply Chain in enabling enterprises to make their "four walls" become more transparent to their suppliers, customers and trading partners — thus enabling increased velocity throughout the value chain — while maintaining insight and control of their own processes.
Ronald D. Southard, president and CEO of Intesource (www.intesource.com), a provider of sourcing solutions for the retail/grocery market, has promoted the role of Supply Chain and the sourcing process in the retail industry, lobbying executives at industry leaders to drive awareness, urgency and action in the largest area affecting profitability: cost of goods and services.
Jim Wetekamp, vice president of consulting and solution strategy at supply management solution provider Verticalnet (www.verticalnet.com), has led educational efforts on global sourcing, supply risk management and supplier performance management, hosting seminars to promote best practices in these areas and helping Supply Management organizations benchmark themselves against their industry peers.
Fulfillment/Logistics
George Abernathy, executive vice president and chief marketing officer at lead logistics provider Transplace (www.transplace.com), believes that although Supply Chain, Logistics and Transportation have too long been "mushrooms" in organizations, ignored and kept in the dark, strategically supply chain issues can now impact corporate direction as much as any other function. With technology now providing value where manual processes previously ruled the day, Supply Chain needs a seat at the table to ensure that the necessary enabling projects are funded to provide for continuous improvements.
Subhash Chowdary, CEO of Aankhen Inc. (www.aankhen.com), provider of a global procurement and logistics cost management software platform, brings to the table firsthand experience managing manufacturing operations at large multinational enterprises. At Apple Computer he coauthored key technologies that enable the smooth operation of supply chains, and today he is promoting "Supply Chain 2.0," a transformation of the supply chain driven by what he has dubbed "Shouldbe Cost" for the management of financial supply chains and "one truth" visibility for the supply chain.
Gary Girotti, vice president with the Transportation Practice at supply chain consultancy Chainalytics (www.chainalytics.com), has been a pioneer in logistics, developing innovative approaches that have been instrumental in educating senior management on the importance of a coordinated and optimized supply chain. His focus on logistics best practices and benchmarks has helped Transportation move from a cost center to a strategic imperative.
Rene' Jones, founder of Total Logistics Solutions (www.logisticsociety.com), a supply chain consulting company focused on the warehouse, has extended his efforts to promote the value of supply chain management beyond the C-level suite and into the community, creating educational programs for high school students in addition to his Web seminars and podcasts that highlight the impact that the supply chain has on all our lives on a daily basis. The author of the seminal book This Place Sucks! What Your Warehouse Employees Think about Your Company and How to Change Their Perception!, Jones is a high school basketball official who uses his knowledge and cool head to calm players and CEO's alike.
Gerald McNerney, senior director, transportation, distribution and logistics solutions at Motorola — through its acquisition of Symbol Technologies (www.symbol.com) — is a frequent speaker at industry trade conferences, user group meetings and executive conferences, highlighting Supply Chain's critical role in allowing enterprises to conduct their business in a profitable manner while ensuring that customer service expectations are met.
Mark Millar wears two hats as honorary chairman of the China Supply Chain Council (www.supplychain.cn ) and also as director of strategic business development at UPS Supply Chain Solutions (www.ups-scs.com), based at the Asia-Pacific regional headquarters in Hong Kong. He has continuously promoted the strategic importance and relevance of Supply Chain within the enterprise and throughout industry, trade and commerce at the more than 50 international industry conferences that he has chaired or attended as a speaker.
Dr. Nissim Ozer, chief technology officer at RF Code (www.rfcode.com), a developer of real-time location and sensor solutions, has done much to promote the value that Supply Chain can bring to the table through the deployment of hybrid real-time location systems that incorporate a variety of different technologies, including active and passive radio frequency identification (RFID), remote sensors, mesh networks and a broad variety of auto-identification devices.
Jim Parker, chief technology officer at warehouse management and fulfillment systems provider Supplier Systems Corporation (www.suppliersystems.com), cited as one of the founders of the electronic data interchange (EDI) industry in North America, promotes the vision of a rational, seamless and visible supply chain, from supplier through to end customer, with the supply chain strategically poised to manage the smooth flow of the goods — and information about the goods — that ensure the success of the broader enterprise.
Ann S. Price, president and CEO of supply chain execution software provider Motek (www.motek.com), has made it her personal mission to ensure broader recognition for the corporate heroes that are working to enable their companies warehouse and fulfillment operations. Her "new paradigm for the relationship between the organization and the employees" has been featured in the book Lean and Meaningful, A New Culture for Corporate America by Roger E. Herman and Joyce L. Gioia.
Jim Smith, president of Avnet Logistics (logistics.avnet.com), the global logistics organization of electronics distributor Avnet, led the realignment of the company's logistics organization into a centralized, single global operation, making logistics a core competency of Avnet's business to the extent that the company launched Avnet Logistics as a 3PL business unit. In a world where top executives all too often are distant from the frontline staff members that keep operations humming, Smith still personally takes customers on tours of company warehouses, and he knows almost all of his 1,600 employees by name.
Rick Tucker, vice president of product development with LeanLogistics (www.leanlogistics.com), which offers a hosted transportation management system, has spent 25 years of experience working to enable business processes, including 15 years focused on transportation, warehousing and supply chain. He has worked to help industry executives understand how they can overcome the typical challenges facing enablement projects in the transportation sector, including a reluctance to adopt new technologies, so Supply Chain can fulfill its strategic role of connecting business partners throughout the supply network.
Mark Wick, co-founder and senior vice president of engineering at Blue Agave Software (www.blueagavesoft.com), a provider of replenishment and fulfillment solutions for the consumer goods industry, believes that with the availability of point-of-sale (POS), RFID and other real-time data signals, retailers and their consumer goods suppliers have an unprecedented opportunity to unite the retail supply chain from the store all the way back to the manufacturer, elevating the profile of the supply chain within the entire organization.
Consulting/Analysis/Education
Andrew Bartolini, Vance Checketts and Vishal Patel constitute the Global Supply Management Team at industry analyst firm Aberdeen Group (www.aberdeen.com). Together they have helped bring renewed focus on elevating Procurement by providing high-level best-practices research and benchmarking, as well as planning and hosting last year's CPO Summit, which brought together procurement executives from 136 different companies across industries to share ideas about the increasingly strategic role of Procurement.
Pat Bower, Supply Chain Planning Practice manager with supply chain management consulting services firm Plan4Demand (www.plan4demand.com), is a prolific writer on demand planning issues (as well as architect of Plan4Demand's Demand Curve Analyzer and Demand Excellence model), with articles appearing in a variety of industry publications, including Supply & Demand Chain Executive (October/November 2006). As Plan4Demand CEO Lisa M. Kustra says, "Pat's articles, presentations and workshops help industry leaders not only understand and embrace complex supply chain issues but also capture strategic value for their own businesses."
Shoshanah Cohen, Rick Hoole, Hiroyuki Irie and Joseph Roussel, of the Supply Chain Innovation Practice at PRTM Management Consultants (www.prtm.com), have worked for more than 15 years to define the leading edge of supply chain management practices, developing the first comprehensive set of cross-functional supply chain performance metrics and the first industry consortium to collect benchmarking data for those metrics before collaborating to lead the development of the Supply-Chain Operations Reference-model (SCOR), which revolutionized the way corporations view their supply chains.
Sergio Retamal, president and CEO of supply chain consulting and services provider Global-4PL (www.global-4pl.com), has advanced the study and practice of supply chain management through speaking engagements and his work in various organizations, including as president for the San Francisco Council of Supply Chain Management Professionals and as a board member for the Bay Area World Trade Center in Oakland, Calif.
Tracy B. Stephens, CEO of the Global Supply Chain Management Practice at services firm Resources Global Professionals (www.resources-us.com), believes that Supply Chain should be recognized as a strategic function because it is the glue that holds the enterprise together, affecting and being affected by every functional area within an organization. He promotes the need for companies to recognize and improve the touch-points between the supply chain and core functions like IT, Human Resources, Accounting and Finance, and Internal Audit.
Enterprise Systems/ERP
Joey Benadretti, president of SYSPRO USA (www.syspro.com), a provider of enterprise solutions to small and midsize businesses, leverages his 20 years' experience working with manufacturers and distributors to highlight the message that successful companies must look to Supply Chain to ensure that they adhere to Lean principles through the entire supply network, establishing strong relationships not only with customers but also with suppliers and partners. A staunch advocate for the U.S. manufacturing sector, Benadretti believes that technology alone does not account for the growth of industry in the country. Rather, he feels it is the coupling of technology with an indomitable entrepreneurial spirit that has made the United States the leading industrial nation in the world.
Edward (Ned) Blinick, vice-president of sales and marketing at Blinco Systems (www.blinco.com), a developer of enterprise and inter-enterprise global commerce management solutions, has spent the past decade promoting the role of Supply Chain in helping enterprises gain competitive advantage by operating more efficiently even as they expand their supply networks into new geographies, bringing Lean principles to the extended supply chain.
Donald A. Hicks, president and CEO of supply chain optimization and simulation specialist LLamasoft (www.llamasoft.com), has championed the use of network optimization, simulation, inventory optimization and "design for robustness" to solve key supply chain strategy questions, helping to change the way that supply chain analysts think about their work and raising the level of professionalism in supply chain strategy projects.
Narayan Laksham, founder and president of lean manufacturing software provider Ultriva (www.ultriva.com), has been evangelizing, since 1999, that "leaning" the supply chain is the key to improving on-time performance of a plant, the supply chain is a natural extension of manufacturing, and collaboration must include the shop floor along with purchasing and suppliers. His message has helped organizations refocus supply chain metrics away from cost management and toward profitability and growth.
Bob Moyer, president of enterprise product information management (PIM) solution provider FullTilt Solutions (www.fulltilt.com), evangelizes the value of improving product information management and has worked to promote the key role of Supply Chain in turning strategic PIM into a competitive advantage in conjunction with data synchronization and RFID initiatives.
Jeff Nigriny, chief security officer at aerospace and defense industry collaborative business network Exostar (www.exostar.com) and president of data security not-for-profit CertiPath (www.certipath.com), is working to ensure that increasingly outsourced supply chains remain secure, collaborating closely with members of the A&D industry and U.S. and U.K. governments to build secure procurement and collaborative platforms, and highlighting Supply Management's vital role in ensuring a secure supply chain.
Dr. David F. Ross, senior learning consultant with enterprise application provider Lawson Software (www.lawson.com), has actively engaged the industry to spread the supply chain gospel, preaching that the true power of supply chain management is in its capacity as a management strategy. Companies and the value chains to which they belong, Ross believes, should be viewed as single, organic supply and delivery entities dedicated to creating total value for the customer.
Sunil K. Singh, president and CEO of Informance International (www.informance.com), a provider of enterprise manufacturing intelligence solutions, has been a pioneer in evangelizing the notion within enterprises that manufacturing production and operations are an integral part of the supply chain. His vision has led several major corporations to reorganize their supply chain and production operations under a single organization, from sourcing to the warehouse, called "Product Supply Operations."
Jeffrey Smith, vice president of marketing at Instill Corporation (www.instill.com), a provider of electronic transaction and information services for the food service industry, has spent the majority of his career evangelizing the strategic nature of the supply chain in an effort to raise the profile of this critical arena. He currently hosts two peer-to-peer events each year that bring C-Level executives from all supply chain participants together to discuss means of improving the focus on and collaboration in the supply chain.
John Zepecki, senior vice president of supplier relationship management at enterprise solution provider SAP (www.sap.com), believes that as enterprises move to more flexible and agile operating structures in response to rapidly changing market environments, they increasingly must rely on suppliers as key partners across all business functions, making supplier relationship management a core competency for any successful organization.
The Bloggers
"New media" are playing an important role in raising both the expertise of supply chain professionals and awareness of the increasingly strategic nature of Supply Chain in the enterprise. In the "blogosphere," a network of Web logs, or "blogs," authored by a growing number of industry veterans is playing its part by offering analysis of current events and trends, as well as a healthy dose of best practices. The blogs are sometimes serious, sometimes tongue-in-cheek, occasionally self-serving — the bloggers often are executives at solution providers, and other blogs are sponsored by solution providers — but almost always insightful and frequently entertaining. Supply & Demand Chain Executive recognizes the following 2007 "Blogger" Pros to Know for their contribution to spreading the supply chain gospel.
Jason Busch, founder and managing director of Azul Partners, a marketing consultancy that advises software and services companies, focuses his popular and astute Spend Matters blog (www.spendmatters.com) on all matters related to spend management.
David Bush, vice president of business development at on-demand e-sourcing specialist Iasta, offers his daily insights on e-sourcing and procurement best practices at eSourcing Forum (www.esourcingforum.com).
John F. Martin, senior vice president of strategy and technology at enterprise services procurement IQNavigator, has spread the word about software-as-a-service (SaaS) technologies on his Building SaaS blog (buildingsaas.typepad.com).
Tim Minahan, the widely recognized expert (and former Aberdeen analyst) on spend management and currently senior vice president of marketing at on-demand supply management solutions provider Procuri, now champions the strategic role of the Purchasing function at Supply Excellence (www.supplyexcellence.com).
Annrai O'Toole, CEO of technology company Cape Clear Software (www.capeclear.com), has authored a blog called "Clear Thinking" that is regarded as an industry resource that cuts through the clutter running rampant in the service-oriented architecture (SOA) space. More at www.capeclear.com/annrai/.
John Radko, chief technology strategist with B2B connectivity and integration specialist GXS, promotes the advancement of B2B integration and supply chain automation on his On-Demand B2B blog (blogs.gxs.com).
Dave Stephens, CEO of open source e-procurement solution developer Coupa (and former head of Oracle's Procurement Applications division), promotes "the power of effective procurement" at Procurement Central (procurement.wordpress.com).
Former Practitioners
Before they became consultants and software company executives, many Provider Pros started by working in the trenches, learning their supply chain craft and honing their supply management skills as executives at leading companies. These Pros know firsthand the challenges facing today's supply chain leaders, and today their experience helps their customers understand how to raise the profile of Supply Chain within the enterprise. Supply & Demand Chain Executive recognizes the following 2007 "Former Practitioner" Pros to Know for their contributions to transforming the image of Supply Chain in the corporate environment.
Dave Gleditsch, chief technology officer for Pelion Systems (www.pelionsystems.com), a provider of lean flow automation software for manufacturers, cut his teeth on Lean while he was corporate vice president of manufacturing technology at American Standard. His teams led flow manufacturing implementations at 85 plants around the world, and he also headed the company's Six Sigma rollout enterprise-wide, delivering better customer service and faster time-to-market — and elevating Supply Chain to be a strategic function within the company.
Mary Beth Green, director of account management with advanced sourcing technology provider CombineNet (www.combinenet.com), pioneered e-sourcing initiatives while working with a large pharmaceutical, chemical and healthcare company as a strategy consultant for new technology, as well as managing the implementation of an ERP system that laid the foundation for enterprise-wide visibility into the supply chain. Her efforts have been instrumental in proving the importance of advanced technologies within the strategic functions of supply chains.
Richard McCluney, vice president of account operations at E2open (www.e2open.com), which provides software infrastructure services for business partner integration in the electronics industry, brings 20 years of operations and supply chain management experience to his job, including seven years at Solectron in senior materials and supply chain management positions with the global contract manufacturer. Today he leverages that experience to educate the broader executive community on transforming and simplifying their global supply chains.
Robert A. Rudzki, president and CEO of supply management consultancy Greybeard Advisors (www.greybeardadvisors.com), exemplified the role and impact that the chief supply officer can have in improving corporate performance while holding top-level Procurement positions at Bayer Corp. and Bethlehem Steel Corp. A frequent public speaker, evangelizing the importance of Supply Chain and how to achieve its potential in both top-line and bottom-line improvements, Rudzki most recently authored "Beat the Odds: Avoid Corporate Death and Build a Resilient Enterprise" — which Lee Iacocca has called "the playbook every manager should read to be sure of winning beyond the next few quarters" — and co-authored J. Ross Publishing's new book "On-demand Supply Management."
Jim Schoessling, vice president of supply chain services with on-demand supply chain management solutions provider Click Commerce (www.clickcommerce.com), spent seven years within Lucent's Supply Chain Networks division, where he learned how an effective supply chain can be used as a competitive weapon and leveraged by sales teams, rather than being looked upon as "just the cost of doing business." Schoessling led the implementation of a global visibility and warehouse management platform that enabled Lucent to more effectively manage its expanding outsourced network of suppliers, as well as cut operating costs, reduce expedited shipments and achieve a 49 percent reduction in overall logistics cycle time.
Jeffrey Wincel, principal partner with lean supply chain management specialist LSC Consulting Group (www.lscconsultinggroup.com) got firsthand experience managing supply operations for Donnelly Corporation and TRW-Vehicle Safety Systems, among other companies, before moving on to the consulting side. His book Lean Supply Chain Management: A Handbook for Strategic Procurement is considered a groundbreaking work in bringing together lean manufacturing methodologies and supply chain management.
Supply Chain Greens
The term "green supply chain" has been around for more than a decade, but rising energy costs and growing concerns about the impact of greenhouse gases on the environment have conspired more recently to bring heightened attention to green supply management strategies and practices. As companies look to "do good" even as they "do well," Supply Chain will become an increasingly vital partner to C-level executives searching for synergies between operational efficiency and environmental responsibility. Supply & Demand Chain Executive recognizes the following 2007 "Green Supply Chain" Pros to Know for their contributions to the theory and practice of green supply chain management.
Dr. Jack Mason, president and co-founder of EnergyWindow (www.energywindow.com), a supplier of solutions for procuring and managing energy, has worked to raise awareness among C-level executives that supply chain issues relating to energy procurement have a profound impact on company financials and that the strategic decisions regarding these matters should be made at the C-level.
Dan Sanker, president and CEO of logistics outsourcing services provider CaseStack (www.casestack.com), introduced a greener supply chain through biodiesel usage, and he has promoted this initiative before industry audiences, including at CaseStack's own Future of Sustainable Logistics event, encouraging collaboration among carriers, clients and suppliers to increase biodiesel usage in the supply chain.
Mark Wysong, CEO of Dolphin Software (www.dolphinmsds.com) — a provider of solutions for companies that handle, store and use hazardous chemicals — has advanced senior executive understanding of the strategic role that Supply Chain must play not only reducing overall spend by eliminating needlessly expensive and overly toxic chemicals that enterprises unknowingly stockpile, but also in dictating less-toxic chemical purchases to positively affect the quality of life and safety of enterprise workers. He is the author of The Non-toxic CEO — A Road Map to 21st Century Corporate Responsibility.
Indirect Spend Gurus
Got indirects? Of course you do. Indirect goods and services comprise from 35 percent to 50 percent of a company's spend, according to CAPS Research. Yet, despite the size of this spend, CAPS has reported that "there is strong evidence that the percentage of indirect spend items that are strategically managed is quite low." The upshot: indirects represent a significant "quick hit" opportunity for Procurement and Supply Management to bring substantial cost savings to the bottom line. Supply & Demand Chain Executive recognizes the following 2007 Pros to Know — "Indirect Spend Gurus" for their contribution to highlighting this important class of spend and promoting new ways to reign in the indirect monster.
Mike Boult, president and CEO of StarCite (www.starcite.com), provider of an on-demand solution for corporate meetings procurement, has worked to raise the profile of this oft-overlooked opportunity for improved management and reduced spend, reinforcing the strategic importance of corporate meetings management policy.
David Clevenger, vice president with group purchasing organization Corporate United (www.corporateunited.com), preaches the value of refining best practices for indirect spend management before supply chain and procurement audiences, helping to raise the value of indirect materials sourcing to a strategic priority in the enterprise.
Joe D'Andria, senior vice president of operations with NewlineNoosh (www.newlinenoosh.com), a provider of print sourcing and procurement solutions, evangelizes the impact that effective commercial print procurement can bring to the bottom line, raising Procurement's profile in the sales and marketing process.
Priyan Fernando, executive vice president and chief operating officer at American Express Business Travel (corp.americanexpress.com/gcs/travel/us/default.htm), has helped evangelize the need for Procurement organizations to achieve greater control over, and savings from, all aspects of their travel and entertainment (T&E) spend, including the so-called "long tail" of employee business services. Last year Fernando spearheaded the launch of the American Express Intelligent Online Marketplace (AXIOM), an online corporate travel booking platform.
Patrick Grady, founder, chairman and CEO of employee business services procurement platform provider Rearden Commerce (www.reardencommerce.com), advocates that Procurement can and must take greater control over this massive category that remains woefully under-managed (40 percent purchased outside preferred vendor contracts, according to industry estimates).
Gary Hare, president and CEO of supplier enablement specialist Vinimaya (www.vinimaya.com), created the first independent supplier network for MRO and indirect e-procurement, helping improve the strategic importance of Supply Chain in reducing costs and increasing efficiencies throughout organizations.
John Matthews, executive director of indirect procurement services provider DSSI LLC (www.directsourcing.com) and a veteran of purchasing and manufacturing operations in the automotive sector, has promoted attacking the indirect buy as a way of generating savings and improvements that help raise Supply Management's importance to corporate management.
Jason Treida, vice president of operations, founder and senior partner with e-sourcing software and services provider Iasta (www.iasta.com), focuses on the value that the Procurement organization can bring to the table by streamlining its sourcing process for the indirects, raising Procurement's profile in the enterprise.
Janet A. Whitcomb, executive vice president at services procurement specialist ProcureStaff (www.procurestaff.com), has worked to change the way that companies perceive and approach their contract labor spend, helping to bring high-level attention to this important component of total spend.
Public Sector Supply Management Evangelists
Governments and government agencies at all levels have always operated some of the most complex supply chains in the world, and yet only in recent years have public sector Procurement and Supply Management organizations begun to achieve recognition as a strategic contributor to the overall success of public policies. With this recognition has come an increased need to bring best-in-class practices to government supply management operations. Supply & Demand Chain Executive recognizes the following 2007 Pros to Know — "Public Sector Supply Management Evangelists" for their contributions in promoting supply chain excellence in the public sector.
Tom Jones, senior vice president and general manager of supply chain solutions at Ryder System (www.ryder.com), participates as a member of the Michigan Chamber of Commerce Board to advance the state's understanding of how Supply Chain plays a key role within the overall economy. Jones preaches before senior-level audiences on the importance of logistics as a strategic competency and a fundamental differentiator, and on the role of technology in facilitating the management of complex supply systems.
James Kelly, CEO and managing principal with sourcing and procurement services firm JVKellyGroup (www.jvkg.com), demonstrated the impact that supply management can have in the public sector when he was elected chairman of the then-troubled Huntington Township Chamber of Commerce and, within five months, turned around the once financially shaky organization. Under his leadership, the Chamber is once again becoming a strong force on Long Island, and Kelly has been recognized by the Long Island Press, in the newspaper's 2006 Power List, for his contributions.
Gary Lambert, vice president of consulting with IT services provider CGI Group (www.cgi.com), led the design and implementation of what is widely considered to be the nation's most successful public sector software-as-a-service e-procurement solution for the Commonwealth of Virginia. With 27 years of government experience under his belt, Lambert is a nationally recognized thought-leader evangelizing the strategic role of Procurement in the public sector.
Raj Sharma, president of supply management consultancy Censeo Consulting Group (www.censeoconsulting.com), has worked with key stakeholders such as the U.S. Office of Management and Budget, the General Accounting Office and congressional committees on the Hill to drive the agenda for adoption of advanced supply management practices in the government. He also was the chief architect in helping the Department of Defense kick off the Defense-wide Strategic Sourcing (DWSS) program, arguably one of the most ambitious such programs efforts in the world.
Ben Walker, vice president for strategy and client solutions at ProcureStaff (www.procurestaff.com), led a project at the U.S. Department of Veteran Affairs that centralized the procurement of over $200 million of telecommunications equipment and services, saving taxpayers tens of millions of dollars annually. Ben led a road show with Agency leaders to promote the benefits of the solution and to increase the visibility of the department's new centralized sourcing strategy.
Service Supply Chain Gurus
Companies that continue to treat the service supply chain as a cost center are likely to be losers as more and more of the new revenue opportunity shifts to after the initial sale. And yet too few enterprises today have elevated their service supply chain and reverse logistics operations to the level of a strategic function within the corporation. Supply & Demand Chain Executive recognizes the following 2007 Pros to Know — "Service Supply Chain Gurus" for their contribution in bringing greater visibility to this increasingly critical segment of the supply chain.
Greg Baxter, president and CEO of service parts planning and logistics provider Baxter Planning Systems (www.bybaxter.com), says that the service supply chain, much like the service organization in most companies, has been regarded largely as a necessary expense. But Baxter believes that service organizations (and the service supply chain) can leverage new processes and technology to deliver lower inventory while increasing service levels, helping to gain prominent exposure as contributing to the company's bottom line.
Zack Bergreen, CEO and chairman of Astea International (www.astea.com), a provider of customer interaction and field service software, evangelizes the shift in focus from customer service as a cost center to a true revenue driver, yielding bottom line benefits for companies aiming to boost client retention rates while optimizing supply chain productivity. He advocates the "proactive service call," shining the spotlight on improved field service and building "equity" in customer relationships.
Dr. Morris Cohen, founder and chairman of the board at service supply chain specialist MCA Solutions (www.mcasolutions.com), has spent nearly 30 working to raise awareness of the strategic value of the service supply chain. As the Panasonic Professor of Manufacturing and Logistics at the Wharton Business School at the University of Pennsylvania, his research has focused, in part, on how the service supply chain can generate revenue and boost profits, while providing a significant competitive advantage through its impact on customer satisfaction.
Keith Forshew, General Manager of the Supply Chain Solutions Group at on-demand supply chain management solutions provider Click Commerce (www.clickcommerce.com), notes that Supply Chain is becoming increasingly strategic as new environmental regulations like RoHS and WEEE highlight the importance of the post-sale service operation, and he preaches that the next area of efficiency and productivity improvements will be driven by the service supply chain.
William Huyler, president of Servigistics Pricing Services at service parts management solutions provider Servigistics (www.servigistics.com), has pioneered the development of advanced price optimization methods and software for application to the service parts supply chain for the last 15 years, and, more importantly, has promoted closer coordination between supply chain and price management as a key factor in increasing revenues in this once overlooked segment of the business.
John Reece, president and CEO of ClearOrbit (www.clearorbit.com), a provider of real-time supply chain execution solutions, has worked to increase recognition of Reverse Logistics as a strategic supply chain function within the enterprise, promoting the importance of managing returns effectively and demonstrating how companies can reduce costs and increase revenues by automating the returns process.
Extended Enterprise Gurus
In the past, many corporate leaders believed that the supply chain stopped at their factory gate or the loading dock of their stores. Today's leading C-level executives understand that they must view their suppliers as an integral part of their own "extended enterprises" if they are to survive in a "supply chain vs. supply chain" global economy. Supply & Demand Chain Executive recognizes the following 2007 Pros to Know — "Extended Enterprise Gurus" for their contribution to educating the industry on the integrated role that a strong, diverse supply chain plays in ensuring the long-term success of the enterprise.
Mike Anguiano, president data solutions for vendor management solution provider CVM Solutions (www.cvmsolutions.com), has been recognized in the industry for promoting world-class supplier diversity and supply management processes, and for spreading the word about the strategic benefits of diversifying the supply base. With the rapid rise of supplier diversity efforts in Corporate America, Anguiano's efforts are helping to highlight the importance of the supply management organization to meeting overall corporate goals.
Jim Frome, executive vice president and chief strategy officer for EDI outsourcing specialists SPS Commerce (www.spscommerce.com), promotes the need to leverage technology to enable all members of the supply chain — regardless of size, location or technical expertise — to connect with one another and securely share necessary business information, and he evangelizes the advantages of software-as-a-service to the strategic mission of the supply chain.
Mary Gallagher, vice president of global professional services with supplier management and procurement automation company SciQuest (www.sciquest.com), preaches that strong alignment is necessary between buying organizations and their suppliers to ensure that electronically enabled commerce produces the best results. e-Procurement, she believes, must be accompanied by a sound supplier strategy as part of a broader spend management strategy.
Raj Khoshoo, vice president of strategic initiatives at product lifecycle management solutions provider UGS (www.ugs.com), believes that companies are beginning to recognize the financial impact of engaging the entire supply chain as part of the product lifecycle, bringing product development, procurement and suppliers together to collaborate on design decisions. To meet this vision, Procurement must have an integral role in the product development process.
Michael Lyle, president and CEO of InfinityQS (www.infinityqs.com), a provider of statistical process control (SPC) software, evangelizes the need for Supply Chain to be recognized as a strategic function because businesses are becoming more and more reliant on their supply base to ensure product quality. He believes that companies must enable collaborative relationships with their suppliers to gain visibility into quality throughout the supply chain.
Rajan (Raj) Penkar, vice president for global solutions and implementation management at UPS Supply Chain Solutions (www.ups-scs.com), educates corporate leaders on the critical role of Supply Chain, demonstrating that it is more than a strategic function within the enterprise — it has the power to transform business by synchronizing vendors, suppliers and customers while helping companies improve operations and expand into new markets.
John R. Sharman, Jr. , president and CEO of Perfect Commerce (www.perfect.com), a provider of on-demand supplier relationship management solutions, advocates leveraging procurement best practices in combination with technical solutions to ensure that both buyers and suppliers benefit from supply management. Too much emphasis on one group and he believes the "system" will eventually fail.
John Zepecki, senior vice president of supplier relationship management at enterprise solution provider SAP (www.sap.com), believes that as enterprises move to more flexible and agile operating structures in response to rapidly changing market environments, they increasingly must rely on suppliers as key partners across all business functions, making supplier relationship management a core competency for any successful organization.
Financial Supply Chain Evangelists
Enterprises for some time have been focused on optimizing the physical supply chain — the physical movement of goods from one location to another. But more recently enterprises have begun to devote increasing attention to understanding how they can improve, and better leverage, their financial supply chains to both drive efficiency and more profitably manage their cash flow. Supply & Demand Chain Executive recognizes the following 2007 Pros to Know — "Financial Supply Chain Evangelists" for their contribution to putting the spotlight on the opportunities — and challenges — of better managing the financial supply chain.
Joe Juliano, CEO of PrimeRevenue (www.primerevenue.com), has been a thought-leader in the emerging field of supply chain finance, and he has worked to promote the role of Supply Chain in contributing to the enterprise's bottom line by helping to remove inefficiencies in financial flows that drive the physical and goods supply chain.
John Brockwell, global supply chain practice lead for JPMorgan Chase Vastera (www.vastera.com), believes that companies must work to increase efficiency not only across the physical supply chain but across the financial supply chain as well, integrating the two and ensuring that critical information about the value chain is visible across the enterprise to ensure better decision-making.
Tom Glassanos, president and CEO of Xign Corporation (www.xign.com), a provider of electronic invoice and payment solutions for accounts payable and accounts receivable, has worked to educate supply chain executives on how enterprises can turn accounts payable into a profit center for the enterprise, emphasizing that, with the right tools, payables can pay significant dividends and increase working capital.
Graham R.F. Napier, president and CEO of global trade management solution provider TradeBeam (www.tradebeam.com), evangelizes the importance of the supply chain in executive management during his regular speaking engagements before industry audiences, and he has pushed executives to focus on the value in concurrent management of the physical and financial supply chains, pointing to the opportunities to integrate these chains to take maximum advantage of global trade.
Companies in this article