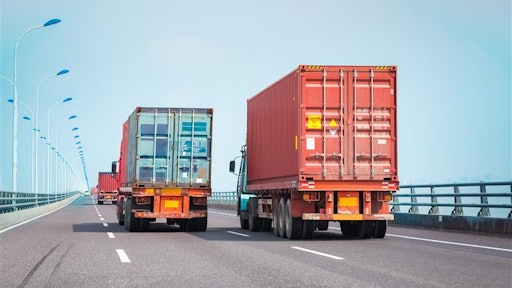 chungking - stock.adobe.com
Transportation | Warehouse Optimization (T|WO) announced plans to acquire ProvisionAI, a provider of a patented, optimized replenishment transportation scheduling solution named LevelLoad.
"We have successfully integrated AutoO2 and LevelLoad at Kimberly-Clark and it just makes sense to have one company provide the solution," says Tom Moore, CEO and founder of both Transportation | Warehouse Optimization and ProvisionAI. "With a single team for implementation and support, our customers will benefit from faster deployment and quicker ROI of the solutions."
Key takeaways:
The combination of AutoO2 load optimization software and LevelLoad bridges the gap between supply planning and execution, turning demand into optimized trucks that minimize wasted transportation capacity.

LevelLoad addresses the challenge of uneven shipment schedules from manufacturing plants to customer-facing warehouses. LevelLoad analyzes shipment patterns over the next 30 days and identifies spikes in demand. The system then adjusts the schedule by shipping some products early or holding less-needed items until later, resulting in a more balanced transportation plan.

AutoO2 is a load-building solution that builds the maximum possible payload that can ship legally and damage-free. With 92% of trucks shipping less than full, AutoO2 takes orders, turning them into efficient, low-cost truckloads that use almost every pound or cube of truck capacity.
Both solutions use proprietary mathematical optimization algorithms, and in the case of LevelLoad have received a patent for the approach.